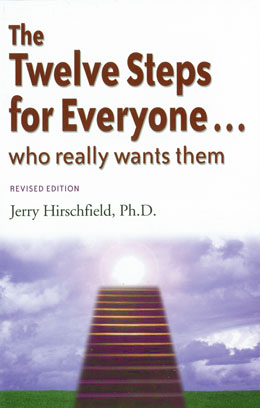 The Twelve Steps for Everyone
Who Really Wants Them
Softcover, 144 pp.
Item:
6652
Author:
Jerry Hirschfield, Ph.D.
Price:
$13.95 Each
Online Price:
$9.99 Each
Show Less >>
This classic Twelve Step book has sold more than one half-million copies to date. A caring adaptation of the
Twelve Steps of Alcoholics Anonymous
for anyone seeking a practical path to spiritual and emotional freedom. This compassionate, insightful book is written in the language of the heart, and is used by both lay people and professionals.
Item:
6652
ISBN-13:
9781568380476
Publisher:
Hazelden
Published Year:
1976
Related Items
People who bought this also bought