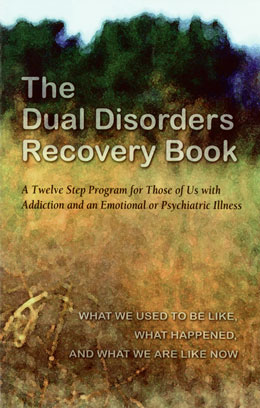 The Dual Disorders Recovery Book
A Twelve Step Program for Those of Us with Addiction and an Emotional or Psychiatric Illness
Softcover, 254 pp.
Item:
1500
A compelling resource, with a focus on Steps One through Five, for people in recovery from co-occurring disorders.
Read More >>
List Price:
$15.95 Each
Online Price:
$14.35 Each
Product Details
Read Reviews
Write a Review
Related Items
Available Formats & Editions
Format
Language
Online Price
List Price
eBook
English
People who bought this also bought

Product Details


This compelling book The Dual Disorders Recovery Book, written for those of us with an addiction and a psychiatric illness, provides a source of information and support throughout our recovery. Personal stories offer experience, strength, and hope as well as expert advice. The book offers information on how Steps 1-5 apply specifically to us. An appendix includes a "Blueprint for Recovery," the meeting format of Dual Recovery Anonymous, and self-help resources.




Available in ebook format!

Item: 1500
Publisher: Hazelden
Published Year: 1993