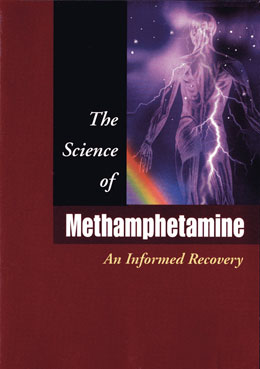 The Science of Methamphetamine DVD


An Informed Recovery
DVD, 30 min., cc, Facilitator's guide available online..
Item: 7957
Publisher: Hazelden
Published Year: 2005

List Price:

$225.00 Each




The Science of Methamphetamine separates the facts from fiction about meth treatment. The unscripted words of men and women who have experienced meth addiction are achingly honest. Clinicians from the Matrix Institute, renowned for its research of stimulants treatment, present clinical concepts in an easy-to-understand and engaging manner. For clients (and clinicians) who have been told that recovery from meth is almost impossible, The Science of Methamphetamine offers insight, experience, and hope.

The Science of Methamphetamine is one of six DVDs that complement The Matrix Model: Intensive Outpatient Alcohol and Drug Treatment. Save when you buy all six. Discounts available if you already own one or more of the DVDs.

The Matrix Model is an evidence-based outpatient treatment program with over 20 years of research and development. It was recently tested in the CSAT Methamphetamine Project. Its development is supported by NIDA and its evaluation is supported by SAMHSA/CSAT.

The comprehensive, multiformat program covers six key clinical areas: individual/conjoint therapy, early recovery, relapse prevention, family education, social support, and urine testing.

Download your Facilitators Guide now.
This document available in pdf format is free for your needs. If you do not have Adobe Acrobat Reader, it can be downloaded for free at the Adobe Web site.