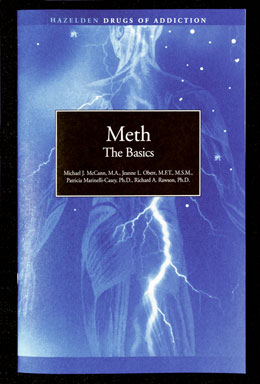 Meth The Basics Pkg of 10
Hazelden Drugs of Addiction
Package of 10 pamphlets, 22 pp.
Item:
263210
Author:
Michael J McCann, M.A.
Author:
Jeanne L. Obert, M.F.T., M.S.M
Author:
Patricia Marinelli-Casey, Ph.D.
Author:
Richard Rawson, Ph.D.
Price:
$39.50 Each
Online Price:
$29.95 Each
Show Less >>
Written by the authors of
The Matrix Model, Meth: The Basics
is an ideal first resource for clients in treatment. Topics include how meth affects the brain, how it's used by diverse populations, the stages of meth recovery, and how to avoid relapse.
One package of 10 pamhlets.
Item:
263210
Publisher:
Hazelden
Published Year:
2006
Related Items
Available Formats & Editions
Format
Language
Price
Online Price
Pamphlet
English
$3.95
$3.95
Add to Cart
Items Included
People who bought this also bought