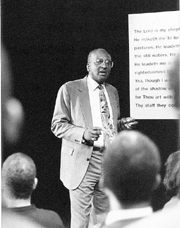 How to Sabotage Your Treatment DVD
DVD, 24 min., produced in 1983
Item:
2503
Other Publisher
The video shows alcoholics and addicts that their rationalizations and objections to treatment are not unique and can become self-destructive barriers to recovery.
Read More >>
Product Details
Read Reviews
Write a Review
People who bought this also bought

Product Details


How To Sabotage Your Treatment was produced specifically to help us identify the barriers we put up to sabotage our own recovery. The characters in the video try many of the old excuses and familiar games addicts use to avoid responsibility for themselves and their chemical use:
"I'm going to do it my way."
"Other people did worse things."
"No one else can understand my problems"
The video shows alcoholics and addicts that their rationalizations and objections to treatment are not unique and can become self-destructive barriers to recovery.


Item: 2503
Publisher: Gerald T. Rogers Productions
Published Year: 1983