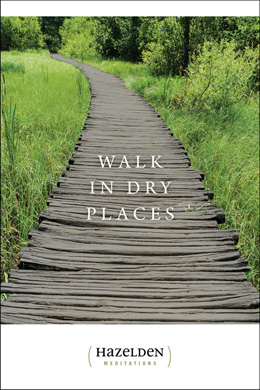 eBook Walk in Dry Places
400 pp.
Item:
EB1468
Author:
Mel B.
Show Less >>
Buy your Kindle eBook from Amazon
Buy your kobo eBook
Buy your Barnes and Noble eBooks
Buy your iBook at iTunes
For many people involved in Twelve Step recovery, there is always a need for the basics. Walk in Dry Places provides this solid insight and support. Written in the classic style of early meditation books, Walk in Dry Places refocuses on the basics of Twelve Step recovery. The meditations are written in a clear and graceful voice and convey the gentle, no-nonsense attitude of an old timer.
Each page contains a daily recovery topic along with an insightful exploration of the day's topic and a one sentence "Goal for the Day." Full of basic AA meeting philosophy, Walk in Dry Places offers daily support to anyone seeking help in staying sober one day at a time.
Item:
EB1468
ISBN-13:
9781592859252
Publisher:
Hazelden
Published Year:
1996
Available Formats & Editions
Format
Language
Price
Online Price
Paperback
English
$14.95
$13.45
Add to Cart