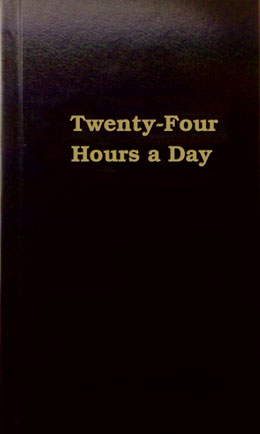 Twenty Four Hours a Day Hardcover (24 Hours)
Hardcover, 3 x 5, 400 pp.
Item:
1050
Author:
Anonymous
List Price:
$15.95 Each
Online Price:
$14.35 Each
A mainstay in recovery literature, "the little black book" is the first and foremost meditation book for anyone practicing the Twelve Steps of AA. Millions of copies sold.
Show More >>
Related Items
People who bought this also bought