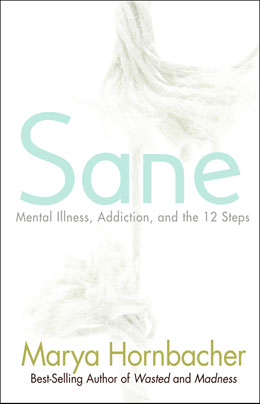 eBook Sane
Mental Illness, Addiction, and the 12 Steps
180 pp.
Item:
EB3029
Author:
Marya Hornbacher
Show Less >>
Buy your Kindle eBook from Amazon
Buy your kobo eBook
Buy your Barnes and Noble eBooks
Buy your iBook at iTunes
Marya Hornbacher, author of the international best sellers
Madness and Wasted
, offers an enlightening examination of the Twelve Steps for those with co-occurring addiction and mental health disorders. In this beautifully written recovery handbook, New York Times best-selling author Marya Hornbacher applies the wisdom earned from her struggle with a severe mental illness and addiction to offer an honest and illuminating examination of the Twelve Steps of Alcoholics Anonymous for those with co-occurring addiction and mental health disorders. Relaying her recovery experiences, and those of the people with whom she has shared her journey, Hornbacher guides readers through the maze of special issues that make working each Step a unique challenge for those with co-occurring disorders. She addresses the difficulty that many with a mental illness have with finding support in a recovery program that often discourages talk about emotional problems, and the therapy and medication that they require. At the same time, Hornbacher reveals how the Twelve Steps can offer insights, spiritual sustenance, and practical guidance to enhance stability for those who truly have to approach sanity and sobriety one day at a time. In addition to her international best seller
Madness: A Bipolar Life
, Marya Hornbacher is the author of
Wasted: A Memoir of Anorexia and Bulimia
and a novel,
The Center of Winter
.
Sane: Mental Illness, Addiction, and the 12 Steps
is her latest book.
Item:
EB3029
ISBN-13:
9781592859887
Publisher:
Hazelden
Published Year:
2010
Related Items
Available Formats & Editions
Format
Language
Price
Online Price
Paperback
English
$15.95
$14.35
Add to Cart