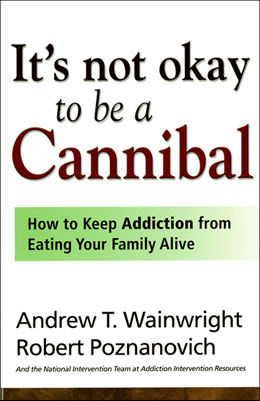 eBook It's Not Okay to Be a Cannibal
How to Keep Addiction from Eating Your Family Alive
184 pp.
Item:
EB2056
Author:
Robert Poznanovich
Author:
Andrew T. Wainwright
Buy your Kindle eBook from Amazon
Buy your kobo eBook
Buy your Barnes and Noble eBooks
Buy your iBook at iTunes
Having helped thousands of families confront addiction, two of the nation's leading interventionists, Robert Poznanovich and Andrew T. Wainwright, have created a survival guide for families. With compelling case histories and real-life scenarios, the authors set forth a practical course of action for families to break free from the grip of addiction, a process that culminates with an intervention for the addict.

Show More >>
Available Formats & Editions
Format
Language
List Price
Online Price
Paperback
English
$15.95
$14.35
Add to Cart