Wednesday, March 12, 2014
Thought for the Day

The Prodigal Son "took his journey into a far country and wasted his substance with riotous living." That's what we alcoholics do. We waste our substance with riotous living. "When he came to himself, he said, 'I will arise and go to my father.'" That's what you do in A.A. You come to your self. Your alcoholic self is not your real self. Your sane, sober, respectable self is your real self. That's why we alcoholics are so happy in A.A. Have I come to myself?

Meditation for the Day

Simplicity is the keynote of a good life. Choose the simple things always. Life can become complicated if you let it be so. You can be swamped by difficulties if you let them take up too much of your time. Every difficulty can be either solved or ignored and some thing better substituted for it. Love the humble things of life. Reverence the simple things. Your standard must never be the world's standard of wealth and power.

Prayer for the Day

I pray that I may love the simple things of life. I pray that I may keep my life uncomplicated and free.
From Twenty-Four Hours a Day © 1975 by Hazelden Foundation. All rights reserved. No portion of this publication may be reproduced in any manner without the written permission of the publisher.
Twenty Four Hours a Day Hardcover (24 Hours) is available for purchase in our online bookstore.

Make Twenty-Four Hours a Day my default Thought for the Day Category.
Register for our free motivational emails
SIGN UP for our Today's Gift email service. They're our daily gift to you.
The Gifts of Imperfection, Rated #1 by The New York Times
Recovery Support App
We have an app for that — Our daily meditation books are available as apps for your smart phone. Learn more.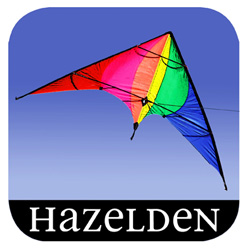 Inspirations from Hazelden is a free collection of daily messages to inspire you on your journey of recovery. Get it now.
Get recovery support anywhere, anytime with the Mobile MORE Field Guide to Life iPhone app.
Daily inspiration • Sober Challenges • Progress Tracker • Community Support • Meeting Finder • Relapse Prevention