Saturday, October 25, 2014
Thought for the Day

Fifth, I have learned to live one day at a time. I have finally realized the great fact that all I have is now. This sweeps away all vain regret and it makes my thoughts of the future free of fear. Now is mine. I can do what I want with it. I own it, for better or worse. What I do now, in this present moment, is what makes up my life. My whole life is only a succession of nows. I will take this moment, which has been given to me by the grace of God, and I will do something with it. What I do with each now will make me or break me. Am I living in the now?

Meditation for the Day

We should work at overcoming our selfish desires, our self-centeredness and ourselves. This can never be fully accomplished. We can never become entirely unselfish. But we can come to realize that we are not at the center of the universe and that everything does not revolve around us at the center. I am only one cell in a vast network of human cells. I can at least make the effort to conquer the self-life and seek daily to obtain more and more of this self-conquest. "He that overcomes himself is greater than he who conquers a city."

Prayer for the Day

I pray that I may strive to overcome my selfishness. I pray that I may achieve the right perspective of my position in the world.
From Twenty-Four Hours a Day © 1975 by Hazelden Foundation. All rights reserved. No portion of this publication may be reproduced in any manner without the written permission of the publisher.
Twenty Four Hours a Day Hardcover (24 Hours) is available for purchase in our online bookstore.

Make Twenty-Four Hours a Day my default Thought for the Day Category.
Register for our free motivational emails
SIGN UP for our Today's Gift email service. They're our daily gift to you.
The Gifts of Imperfection, Rated #1 by The New York Times
Recovery Support App
We have an app for that — Our daily meditation books are available as apps for your smart phone. Learn more.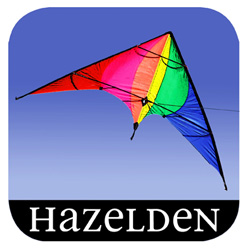 Inspirations from Hazelden is a free collection of daily messages to inspire you on your journey of recovery. Get it now.
Get recovery support anywhere, anytime with the Mobile MORE Field Guide to Life iPhone app.
Daily inspiration • Sober Challenges • Progress Tracker • Community Support • Meeting Finder • Relapse Prevention