Wednesday, October 22, 2014
Thought for the Day

Second, I am content to face the rest of my life without alcohol. I have made the great decision once and for all. I have surrendered as gracefully as possible to the inevitable. I hope I have no more reservations. I hope that nothing can happen to me now that would justify my taking a drink. No death of a dear one. No great calamity in any area of my life should justify me in drinking. Even if I were on some desert isle, far from the rest of the world, but not far from God, should I ever feel it right to drink. For me, alcohol is out - period. I will always be safe unless I take that first drink. Am I fully resigned to this fact?

Meditation for the Day

Day by day we should slowly build up an unshakable faith in a Higher Power and in that Power's ability to give us all the help we need. By having these quiet times each morning, we start each day with a renewing of our faith, until it becomes almost a part of us and is a strong habit. We should keep furnishing the quiet places of our souls with all the furniture of faith. We should try to fill our thoughts each day with all that is harmonious and good, beautiful and enduring.

Prayer for the Day

I pray that I may build a house in my soul for the spirit of God to dwell in. I pray that I may come at last to an unshakable faith.
From Twenty-Four Hours a Day © 1975 by Hazelden Foundation. All rights reserved. No portion of this publication may be reproduced in any manner without the written permission of the publisher.
Twenty Four Hours a Day Hardcover (24 Hours) is available for purchase in our online bookstore.

Make Twenty-Four Hours a Day my default Thought for the Day Category.
Register for our free motivational emails
SIGN UP for our Today's Gift email service. They're our daily gift to you.
The Gifts of Imperfection, Rated #1 by The New York Times
Recovery Support App
We have an app for that — Our daily meditation books are available as apps for your smart phone. Learn more.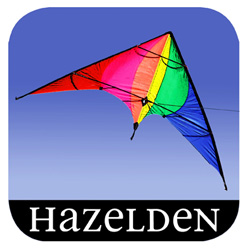 Inspirations from Hazelden is a free collection of daily messages to inspire you on your journey of recovery. Get it now.
Get recovery support anywhere, anytime with the Mobile MORE Field Guide to Life iPhone app.
Daily inspiration • Sober Challenges • Progress Tracker • Community Support • Meeting Finder • Relapse Prevention