Wednesday, March 4, 2015
Thought for the Day

Having surrendered our lives to God and put our drink problem in His hands doesn't mean that we'll never be tempted to drink. So we must build up strength for the time when temptation will come. In this quiet time, we read and pray and get our minds in the right mood for the day. Starting the day right is a great help in keeping sober. As the days go by and we get used to the sober life, it gets easier and easier. We begin to develop a deep gratitude to God for saving us from that old life. And we begin to enjoy peace and serenity and quiet happiness. Am I trying to live the way God wants me to live?

Meditation for the Day

The elimination of selfishness is the key to happiness and can only be accomplished with God's help. We start out with a spark of the Divine Spirit but a large amount of selfishness. As we grow and come in contact with other people, we can take one of two paths. We can become more and more selfish and practically extinguish the Divine Spark within us, or we can become more unselfish and develop our spirituality until it becomes the most important thing in our lives.

Prayer for the Day

I pray that I may grow more and more unselfish, honest, pure, and loving. I pray that I may take the right path every day.
From Twenty-Four Hours a Day © 1975 by Hazelden Foundation. All rights reserved. No portion of this publication may be reproduced in any manner without the written permission of the publisher.
Twenty Four Hours a Day Hardcover (24 Hours) is available for purchase in our online bookstore.

Make Twenty-Four Hours a Day my default Thought for the Day Category.
THOUGHT FOR THE DAY READINGS ARE MOVING!
Check them out on our new website at
www.hazeldenbettyford.org
And then bookmark the site so you won't miss a day!
Recovery Support App
We have an app for that — Our daily meditation books are available as apps for your smart phone. Learn more.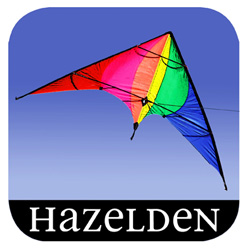 Inspirations from Hazelden is a free collection of daily messages to inspire you on your journey of recovery. Get it now.
Get recovery support anywhere, anytime with the Mobile MORE Field Guide to Life iPhone app.
Daily inspiration • Sober Challenges • Progress Tracker • Community Support • Meeting Finder • Relapse Prevention