Tuesday, July 29, 2014
Thought for the Day

There are two days in every week about which we should not worry, two days, which should be kept from fear and apprehension. One of these days is yesterday, with its mistakes and cares, its faults and blunders, its aches and pains. Yesterday has passed forever beyond our control. All the money in the world cannot bring back yesterday. We cannot undo a single act we performed. We cannot erase a single word we said. Yesterday is gone beyond recall. Do I still worry about what happened yesterday?

Meditation for the Day

"God will not suffer you to be tempted above what you are able, but with the temptation He will also find a way of escape, that you may be able to bear it." If you have enough faith and trust in God, He will give you all the strength you need to face every temptation and to overcome it. Nothing will prove too hard for you to bear. You can face any situation. "Be of good cheer. I have overcome the world." You can overcome any temptation with God's help. So fear nothing.

Prayer for the Day

I pray that I may face every situation without fear. I pray that nothing will prove too hard for me to bear.
From Twenty-Four Hours a Day © 1975 by Hazelden Foundation. All rights reserved. No portion of this publication may be reproduced in any manner without the written permission of the publisher.
Twenty Four Hours a Day Hardcover (24 Hours) is available for purchase in our online bookstore.

Make Twenty-Four Hours a Day my default Thought for the Day Category.
Register for our free motivational emails
SIGN UP for our Today's Gift email service. They're our daily gift to you.
The Gifts of Imperfection, Rated #1 by The New York Times
Recovery Support App
We have an app for that — Our daily meditation books are available as apps for your smart phone. Learn more.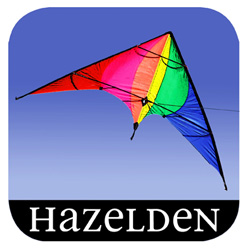 Inspirations from Hazelden is a free collection of daily messages to inspire you on your journey of recovery. Get it now.
Get recovery support anywhere, anytime with the Mobile MORE Field Guide to Life iPhone app.
Daily inspiration • Sober Challenges • Progress Tracker • Community Support • Meeting Finder • Relapse Prevention