Saturday, January 31, 2015
Thought for the Day

Drinking cuts you off from God. No matter how you were brought up, no matter what your religion is, no matter if you say you believe in God, nevertheless you build up a wall between you and God by your drinking. You know you're not living the way God wants you to. As a result, you have that terrible remorse. When you come into A.A., you begin to get right with other people and with God. A sober life is a happy life, because by giving up drinking, we've got rid of our loneliness and remorse. Do I have real fellowship with other people and with God?

Meditation for the Day

I believe that all sacrifice and all suffering are of value to me. When I am in pain, I am being tested. Can I trust God, no matter how low I feel? Can I say, "Thy will be done," no matter how much I am defeated? If I can, my faith is real and practical. It works in bad times as well as in good times. The Divine Will is working in a way that is beyond my finite mind to understand, but I can still trust in it.

Prayer for the Day

I pray that I may take my suffering in my stride. I pray that I may accept pain and defeat as part of God's plan for my spiritual growth.
From Twenty-Four Hours a Day © 1975 by Hazelden Foundation. All rights reserved. No portion of this publication may be reproduced in any manner without the written permission of the publisher.
Twenty Four Hours a Day Hardcover (24 Hours) is available for purchase in our online bookstore.

Make Twenty-Four Hours a Day my default Thought for the Day Category.
Register for our free motivational emails
SIGN UP for our Today's Gift email service. They're our daily gift to you.
Hazelden Mobile App Wins White House Award
Recovery Support App
We have an app for that — Our daily meditation books are available as apps for your smart phone. Learn more.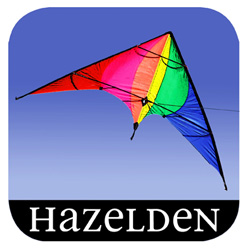 Inspirations from Hazelden is a free collection of daily messages to inspire you on your journey of recovery. Get it now.
Get recovery support anywhere, anytime with the Mobile MORE Field Guide to Life iPhone app.
Daily inspiration • Sober Challenges • Progress Tracker • Community Support • Meeting Finder • Relapse Prevention