Monday, November 24, 2014
Thought for the Day

Instead of pretending to be perfectionists, in A.A. we are content if we are making progress. The main thing is to be growing. We realize that perfectionism is only a result of false pride and an excuse to save our faces. In A.A. we are willing to make mistakes and to stumble, provided we are always stumbling forward. We are not so interested in what we are as in what we are becoming. We are on the way, not at the goal. And we will be on the way as long as we live. No A.A. has ever "arrived." But we are getting better. Am I making progress?

Meditation for the Day

Each new day brings an opportunity to do some little thing that will help to make a better world that will bring God's kingdom a little nearer to being realized on earth. Take each day's happenings as opportunities for something you can do for God. In that spirit, a blessing will attend all that you do. Offering this day's service to God, you are sharing in His work. You do not have to do great things.

Prayer for the Day

I pray that today I may do the next thing, the unselfish thing, the loving thing. I pray that I may be content with doing small things as long as they are right.
From Twenty-Four Hours a Day © 1975 by Hazelden Foundation. All rights reserved. No portion of this publication may be reproduced in any manner without the written permission of the publisher.
Twenty Four Hours a Day Hardcover (24 Hours) is available for purchase in our online bookstore.

Make Twenty-Four Hours a Day my default Thought for the Day Category.
Register for our free motivational emails
SIGN UP for our Today's Gift email service. They're our daily gift to you.
Hazelden Mobile App Wins White House Award
Recovery Support App
We have an app for that — Our daily meditation books are available as apps for your smart phone. Learn more.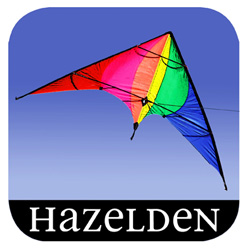 Inspirations from Hazelden is a free collection of daily messages to inspire you on your journey of recovery. Get it now.
Get recovery support anywhere, anytime with the Mobile MORE Field Guide to Life iPhone app.
Daily inspiration • Sober Challenges • Progress Tracker • Community Support • Meeting Finder • Relapse Prevention