Thursday, April 24, 2014
Thought for the Day

It's been proved that we alcoholics can't get sober by our willpower. We've failed again and again. Therefore I believe there must be a Higher Power, which helps me. I think of that power as the grace of God. And I pray to God every morning for the strength to stay sober today. I know that Power is there because it never fails to help me. Do I believe that A.A. works through the grace of God?

Meditation for the Day

Once I am "born of the spirit," that is my life's breath. Within me is the life of life, so that I can never perish. The life that down the ages has kept God's children through peril, adversity, and sorrow. I must try never to doubt or worry, but follow where the life of the spirit leads. How often, when little I know it, God goes before me to prepare the way, to soften a heart, or to overrule a resentment. As the life of the spirit grows, natural wants become less important.

Prayer for the Day

I pray that my life may become centered in God more than in self. I pray that my will may be directed towards doing His will.
From Twenty-Four Hours a Day © 1975 by Hazelden Foundation. All rights reserved. No portion of this publication may be reproduced in any manner without the written permission of the publisher.
Twenty Four Hours a Day Hardcover (24 Hours) is available for purchase in our online bookstore.

Make Twenty-Four Hours a Day my default Thought for the Day Category.
Register for our free motivational emails
SIGN UP for our Today's Gift email service. They're our daily gift to you.
The Gifts of Imperfection, Rated #1 by The New York Times
Recovery Support App
We have an app for that — Our daily meditation books are available as apps for your smart phone. Learn more.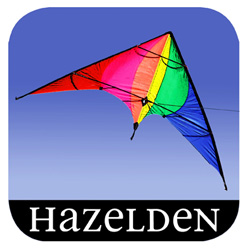 Inspirations from Hazelden is a free collection of daily messages to inspire you on your journey of recovery. Get it now.
Get recovery support anywhere, anytime with the Mobile MORE Field Guide to Life iPhone app.
Daily inspiration • Sober Challenges • Progress Tracker • Community Support • Meeting Finder • Relapse Prevention