Saturday, November 1, 2014
Transformation through Grief

We're striving for acceptance in recovery - acceptance of our past, other people, our present circumstances, and ourselves. Acceptance brings peace, healing, and freedom - the freedom to take care of ourselves.

Acceptance is not a one step process. Before we achieve acceptance, we go toward it in stages of denial, anger, negotiating, and sadness. We call these stages the grief process. Grief can be frustrating. It can be confusing. We may vacillate between sadness and denial. Our behaviors may vacillate. Others may not understand us. We may neither understand our own behavior nor ourselves while we're grieving our losses. Then one day, things become clear. The fog lifts, and we see that we have been struggling to face and accept a particular reality.

Don't worry. If we are taking steps to take care of ourselves, we will move through this process at exactly the right pace. Be understanding with yourself and others for the very human way we go through transition.

Today, I will accept the way I go through change. I will accept the grief process, and its stages, as the way people accept loss and change.
From The Language of Letting Go by Melody Beattie ©1990, Hazelden Foundation. All rights reserved. No portion of this publication may be reproduced in any manner without the written permission of the publisher.
The Language of Letting Go is available for purchase in our online bookstore.

Make Language of Letting Go my default Thought for the Day Category.
THOUGHT FOR THE DAY READINGS ARE MOVING!

Visit our new website and bookmark your favorite books for easy access every day.
Recovery Support App
We have an app for that — Our daily meditation books are available as apps for your smart phone. Learn more.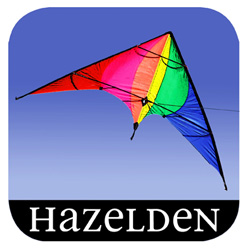 Inspirations from Hazelden is a free collection of daily messages to inspire you on your journey of recovery. Get it now.
Get recovery support anywhere, anytime with the Mobile MORE Field Guide to Life iPhone app.
Daily inspiration • Sober Challenges • Progress Tracker • Community Support • Meeting Finder • Relapse Prevention