Sunday, April 19, 2015
Accepting Change

The winds of change blow through our life, sometimes gently, sometimes like a tropical storm. Yes, we have resting places - time to adjust to another level of living, time to get our balance, time to enjoy the rewards. We have time to catch our breath.

But change is inevitable and desirable.

Sometimes, when the winds of change begin to rustle, we're not certain the change is for the better. We may call it stress or a temporary condition, certain we'll be restored to normal. Sometimes, we resist. We tuck our head down and buck the wind, hoping that things will quickly calm down, get back to the way things were. Is it possible we're being prepared for a new normal?

Change will sweep through our life, as needed, to take us where we're going. We can trust that our Higher Power has a plan in mind, even when we don't know where the changes are leading.

We can trust that the change-taking place is good. The wind will take us where we need to go.

Today, help me, God, to let go of my resistance to change. Help me be open to the process. Help me believe that the place I'll be dropped off will be better than the place where I was picked up. Help me surrender, trust, and accept, even if I don't understand.
From The Language of Letting Go by Melody Beattie ©1990, Hazelden Foundation. All rights reserved. No portion of this publication may be reproduced in any manner without the written permission of the publisher.
The Language of Letting Go is available for purchase in our online bookstore.

Make Language of Letting Go my default Thought for the Day Category.
THOUGHT FOR THE DAY READINGS ARE MOVING!
Check them out on our new website at
www.hazeldenbettyford.org
And then bookmark the site so you won't miss a day!
Recovery Support App
We have an app for that — Our daily meditation books are available as apps for your smart phone. Learn more.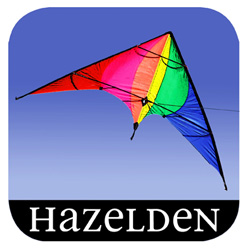 Inspirations from Hazelden is a free collection of daily messages to inspire you on your journey of recovery. Get it now.
Get recovery support anywhere, anytime with the Mobile MORE Field Guide to Life iPhone app.
Daily inspiration • Sober Challenges • Progress Tracker • Community Support • Meeting Finder • Relapse Prevention