Monday, September 22, 2014
Trusting Ourselves

Many of us believed that heeding the words of God or our Higher Power meant following rigid rules, an instruction booklet for life.

Many of us now believe differently. The rigid rules, the endless instructions, the exhortation to perfection, are not the words our Higher Power whispers.

The words of God are often those still, small words we call intuition or instinct, leading and guiding us forward.

We are free to be whom we are, to listen to and trust ourselves. We are free to listen to the gentle, loving words of a Higher Power, words whispered to and through each of us.

Today, help me, God; to let go of shame based rigid rules. I will choose the freedom of loving, listening, and trusting.
From The Language of Letting Go by Melody Beattie ©1990, Hazelden Foundation. All rights reserved. No portion of this publication may be reproduced in any manner without the written permission of the publisher.
The Language of Letting Go is available for purchase in our online bookstore.

Make Language of Letting Go my default Thought for the Day Category.
Register for our free motivational emails
SIGN UP for our Today's Gift email service. They're our daily gift to you.
The Gifts of Imperfection, Rated #1 by The New York Times
Recovery Support App
We have an app for that — Our daily meditation books are available as apps for your smart phone. Learn more.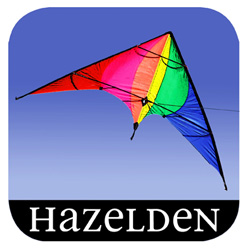 Inspirations from Hazelden is a free collection of daily messages to inspire you on your journey of recovery. Get it now.
Get recovery support anywhere, anytime with the Mobile MORE Field Guide to Life iPhone app.
Daily inspiration • Sober Challenges • Progress Tracker • Community Support • Meeting Finder • Relapse Prevention