Sunday, March 1, 2015
Letting Go of Anger

In recovery, we often discuss anger objectively. Yes, we reason, it's an emotion we're all prone to experience. Yes, the goal in recovery is to be free of resentment and anger. Yes, it's okay to feel angry, we agree. Well, maybe. . . .

Anger is a powerful and sometimes frightening emotion. It's also a beneficial one if it's not allowed to harden into resentment or used as a battering ram to punish or abuse people.

Anger is a warning signal. It points to problems. Sometimes, it signals problems we need to solve. Sometimes, it points to boundaries we need to set. Sometimes, it's the final burst of energy before letting go, or acceptance, settles in.

And, sometimes, anger just is. It doesn't have to be justified. It usually can't be confined to a tidy package. And it need not cause us to stifle our energy or ourselves.

We don't have to feel guilty whenever we experience anger. We don't have to feel guilty.

Breathe deeply. We can shamelessly feel all our feelings, including anger, and still take responsibility for our behaviors.

I will feel and release any angry feelings I have today. I can do that appropriately and safely.
From The Language of Letting Go by Melody Beattie ©1990, Hazelden Foundation. All rights reserved. No portion of this publication may be reproduced in any manner without the written permission of the publisher.
The Language of Letting Go is available for purchase in our online bookstore.

Make Language of Letting Go my default Thought for the Day Category.
THOUGHT FOR THE DAY READINGS ARE MOVING!
Check them out on our new website at
www.hazeldenbettyford.org
And then bookmark the site so you won't miss a day!
Recovery Support App
We have an app for that — Our daily meditation books are available as apps for your smart phone. Learn more.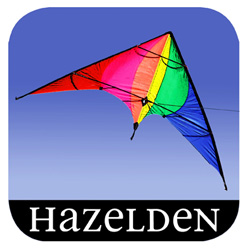 Inspirations from Hazelden is a free collection of daily messages to inspire you on your journey of recovery. Get it now.
Get recovery support anywhere, anytime with the Mobile MORE Field Guide to Life iPhone app.
Daily inspiration • Sober Challenges • Progress Tracker • Community Support • Meeting Finder • Relapse Prevention