Saturday, May 30, 2015
Commitment

As we walk through life, there are many things and people we may lose, or lose out on, if we are unwilling to commit. We need to make a commitment for relationships to grow beyond the dating stage, to have the home or apartment we want, the job we want, or the car we desire.

We must commit, on deep levels, to careers, to goals, to family, friends, and recovery. Trying something will not enable us to succeed. Committing ourselves will.

Yet, we need never commit before we are ready.

Sometimes, our fear of commitment is telling us something. We may not want to commit to a particular relationship, purchase, or career. Other times, it is a matter of our fears working their way out. Wait, then. Wait until the issue becomes clear.

Trust yourself. Ask your Higher Power to remove your fear of commitment. Ask God to remove your blocks to commitment. Ask God for guidance.

Ask yourself if you are willing to lose what you will not commit too. Then listen, quietly. And wait until a decision seems consistently right and comfortable.

We need to be able to commit, but we need never commit until we are ready. Trust that you will commit when you want to.

God, guide me in making my commitments. Give me the courage to make those that are right for me, the wisdom to not commit to that which does not feel right, and the patience to wait until I know.
From The Language of Letting Go by Melody Beattie ©1990, Hazelden Foundation. All rights reserved. No portion of this publication may be reproduced in any manner without the written permission of the publisher.
The Language of Letting Go is available for purchase in our online bookstore.

Make Language of Letting Go my default Thought for the Day Category.
THOUGHT FOR THE DAY READINGS ARE MOVING!
Check them out on our new website at
www.hazeldenbettyford.org
And then bookmark the site so you won't miss a day!
Recovery Support App
We have an app for that — Our daily meditation books are available as apps for your smart phone. Learn more.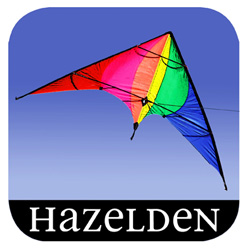 Inspirations from Hazelden is a free collection of daily messages to inspire you on your journey of recovery. Get it now.
Get recovery support anywhere, anytime with the Mobile MORE Field Guide to Life iPhone app.
Daily inspiration • Sober Challenges • Progress Tracker • Community Support • Meeting Finder • Relapse Prevention