Friday, January 30, 2015
Religious Freedom

"...a Power greater than ourselves...." "God as we understood Him." These words introduce spirituality in the Twelve Steps. They are the first two references to God, and they are worded that way for a reason.

We each have the freedom to define, and understand, our Higher Power - God - as we choose.

That means we do not bring our religious affiliation into our recovery groups. It means that we do not try to impose our religious beliefs, or our understanding of God, on anyone else. We do not use our groups or meetings as a soapbox to gain religious converts. We do not try to force the particulars of our religious beliefs on others.

We give each person, the right to a personal understanding of a Higher Power and ourselves.

Today, I will respect other people's understanding of God, as well as my own. I will not allow others' judgment of my beliefs to cause me anxiety and distress. I will seek to grow spiritually in recovery, with or without the assistance of a particular religion or denomination.
From The Language of Letting Go by Melody Beattie ©1990, Hazelden Foundation. All rights reserved. No portion of this publication may be reproduced in any manner without the written permission of the publisher.
The Language of Letting Go is available for purchase in our online bookstore.

Make Language of Letting Go my default Thought for the Day Category.
Register for our free motivational emails
SIGN UP for our Today's Gift email service. They're our daily gift to you.
Hazelden Mobile App Wins White House Award
Recovery Support App
We have an app for that — Our daily meditation books are available as apps for your smart phone. Learn more.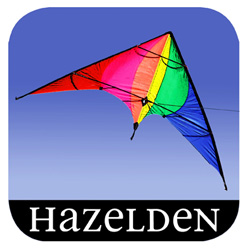 Inspirations from Hazelden is a free collection of daily messages to inspire you on your journey of recovery. Get it now.
Get recovery support anywhere, anytime with the Mobile MORE Field Guide to Life iPhone app.
Daily inspiration • Sober Challenges • Progress Tracker • Community Support • Meeting Finder • Relapse Prevention