Friday, July 31, 2015
Letting Go of What We Want

For those of us who have survived by controlling and surrendering, letting go may not come easily.
—Beyond Codependency

In recovery, we learn that it is important to identify what we want and need. Where does this concept leave us? With a large but clearly identified package of currently unmet wants and needs. We've taken the risk to stop denying and to start accepting what we want and need. The problem is, the want or need hangs there, unmet.

This can be a frustrating, painful, annoying, and sometimes obsession-producing place to be.

After identifying our needs, there is a next step in getting our wants and needs met. This step is one of the spiritual ironies of recovery. The next step is letting go of our wants and needs after we have taken painstaking steps to identify them.

We let them go, we give them up - on a mental, emotional, spiritual, and physical level. Sometimes, this means we need to give up. It is not always easy to get to this place, but this is usually where we need to go.

How often I have denied a want or need, then gone through the steps to identify my needs, only to become annoyed, frustrated, and challenged because I don't have what I want and don't know how to get it. If I then embark on a plan to control or influence getting that want or need met, I usually make things worse. Searching, trying to control the process, does not work. I must, I have learned to my dismay, let go.

Sometimes, I even have to go to the point of saying, "I don't want it. I realize it's important to me, but I cannot control obtaining that in my life. Now, I don't care anymore if I have it or not. In fact, I'm going to be absolutely happy without it and without any hope of getting it, because hoping to get it is making me nuts - the more I hope and try to get it, the more frustrated I feel because I'm not getting it."

I don't know why the process works this way.

I know only that this is how the process works for me. I have found no way around the concept of letting go.

We often can have what we really want and need, or something better. Letting go is part of what we do to get it.

Today, I will strive to let go of those wants and needs that are causing me frustration. I will enter them on my goal list, then struggle to let go. I will trust God to bring me the desires of my heart, in God's time and in God's way.
From The Language of Letting Go by Melody Beattie ©1990, Hazelden Foundation. All rights reserved. No portion of this publication may be reproduced in any manner without the written permission of the publisher.
The Language of Letting Go is available for purchase in our online bookstore.

Make Language of Letting Go my default Thought for the Day Category.
THOUGHT FOR THE DAY READINGS ARE MOVING!
Check them out on our new website at
www.hazeldenbettyford.org
And then bookmark the site so you won't miss a day!
Recovery Support App
We have an app for that — Our daily meditation books are available as apps for your smart phone. Learn more.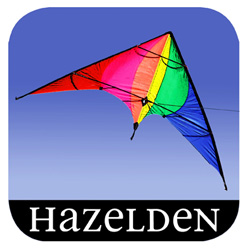 Inspirations from Hazelden is a free collection of daily messages to inspire you on your journey of recovery. Get it now.
Get recovery support anywhere, anytime with the Mobile MORE Field Guide to Life iPhone app.
Daily inspiration • Sober Challenges • Progress Tracker • Community Support • Meeting Finder • Relapse Prevention