Contact Us
Call us any day, any time
800-257-7810
651-213-4200

P.O. Box 11
15251 Pleasant Valley Rd.
Center City, MN 55012-0011
Four Generations Overcoming Addiction
Breaking the Cycle of Addiction Is a Family Affair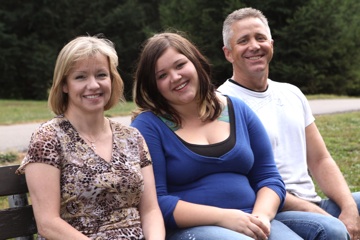 Addiction is no stranger to Sara and her family, spanning four generations. And despite her awareness of her family history of addiction and the accompanying risks, Sara began using alcohol and marijuana shortly after her 13th birthday.
"It escalated from her being an honor roll student who didn't even touch cigarettes to being a daily user in three months. It was like someone flipped a switch," says her mother, Michelle
After her first attempt at treatment, Sara stayed sober for six months but struggled upon her return to junior high school. An "out-of-control" summer at age 14 brought her to her knees about addiction and the effect it was having on her and her family.
"I had a routine. I'd wake up, do what I could to get money for drugs, get high, sneak out at night, party and return home and sleep until noon. But then I had a moment one day at 4 a.m. when I was sitting on my front porch and upset that I couldn't find any drugs. I said to myself, ' If there's a God, I wouldn't feel like this. I wouldn't be in so much pain.' The next day I got caught and I was ready for help. I was tired of using, tired of lying," Sara remembers.
Sara entered a treatment program specifically for adolescents, while her parents participated in a family program that helped them understand the treatment process and educated them on how the teenage brain is affected by substance abuse. Now sober for five years, Sara is a university student who is studying English and is actively involved in the campus sober community.
Rick and Michelle, who are both in recovery, feel pride for their daughter's accomplishments--and empathy for other families who are living with addiction.
"I had a friend who used to say that her kids wouldn't have problems with drugs or alcohol because she was always watching them and always knew what they were doing. But it's not just parenting. If your kids become addicted, it doesn't mean that you failed. It's a disease," says Michelle.
"We know that parents are often scared, confused and ready to throw in the towel when their kids are struggling with addiction. But there's hope and there's help. It's a family disease and a family solution," adds Rick.