Health Care Professionals (HCP)
---
Before you know it, addiction can steal your life away.
Your health. Your career. Your relationships. Your self-respect. Addiction is a chronic, progressive disease, and health care professionals are not immune to its devastating consequences.
Through Hazelden's specialized treatment program for health care professionals, you will find the personalized care, unparalleled expertise, and peer support you need to rebuild your life and preserve your career.
Financial Arrangements
A Hazelden financial case manager will work with you to determine insurance coverage, payment options, and financial arrangements. Hazelden accepts most major insurance, and financial aid options are also available. Our financial case managers have an expert understanding of insurance benefits and will work to ensure that you receive the maximum benefit available.
Testimonial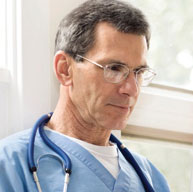 "I always thought I had things under control--right up until I didn't. Addiction thrives on denial. I'm a case in point."