Help bring the play "Bill W. and Dr. Bob" Off Broadway in 2013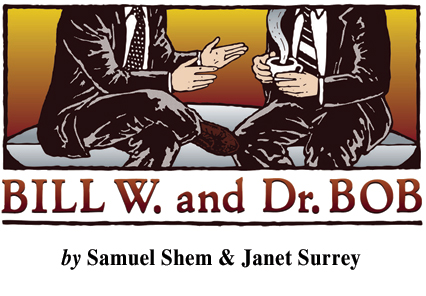 Hazelden is accepting donations to bring the historic, award-winning production "Bill W. and Dr. Bob" back to New York City in order to keep the story of the co-founders of Alcoholics Anonymous and Al-Anon alive. The play will be completely supported by tax-exempt donations to Hazelden. Proceeds from ticket sales to the play will be used to finance treatment scholarships at Hazelden for addicted youths and to support a college tour of the play to combat the epidemic of binge drinking.
If you've never seen this absorbing, moving, and often amusing play and want to learn more, visit billwanddrbob.com or view a preview of the DVD production in the Hazelden bookstore.
Please make an online donation today - or call 888-535-9485 to speak with a Hazelden giving officer.