Contact Us
651-213-4269
Dean Peterson
Director of the Center for Public Advocacy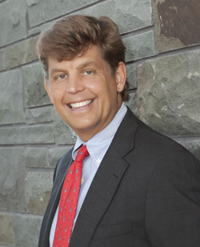 Dean Peterson joined theHazelden Betty Ford Foundation as the director of the Center for Public Advocacy in April, 2010. He has a wide range of experience in the public affairs and policy fields, and spent 20 years in Washington, D.C. in a variety of roles.
Dean worked for retired U.S. Rep. Jim Ramstad for 16 years, serving as Chief of Staff and Press Secretary through the end of Ramstad's tenure in 2008. He also worked for former U.S. Rep. Bill Schuette (MI) and U.S. Senator Rudy Boschwitz (MN), as well as for the U.S. Small Business Administration.
Dean's strategic ability, experience and communication skills helped him advance several important legislative initiatives, including the Wellstone-Domenici Mental Health Parity and Addiction Equity law. He has wide knowledge on a number of other policy matters, ranging from those under the purview of the Ways and Means Committee, on which Ramstad served, to addiction, treatment and recovery policy issues.
He has a wide and deep understanding of the public policy process in general and issues facing the treatment field specifically. Dean can speak knowledgeably on a wide variety of issues, and can provide background information and context on policy matters.
Dean has planned and organized grassroots civic and political engagement campaigns through his work for nonprofit organizations and political figures, and he is a strong communicator with experience on television, radio and print press.