Contact Us
Call us any day, any time
800-257-7810
651-213-4200

P.O. Box 11
15251 Pleasant Valley Rd.
Center City, MN 55012-0011
Hazelden Addiction Training Opportunities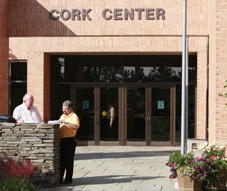 Graduate School
The Graduate School of Addiction Studies integrates academics with clinical practice.
Continuing Education
Earn your continuing education through Hazelden's professional learning programs.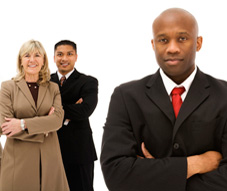 Professionals in Residence
Providing the tools to understand alcohol and drug addiction.
More than 45 years ago, Hazelden recognized the importance of preparing qualified professionals to work in the field of addiction counseling.
With over 20 million people addicted to alcohol or other drugs, Hazelden continually develops innovative approaches in educating professionals.
Hazelden focuses on training professionals by giving them the tools they need to build professional competency. The field of addiction counseling is growing and will continue to grow, ranging from school prevention programs, correctional services, college counseling centers, treatment centers, health care delivery systems, and community social services. Whether you are new to the field of addiction treatment or looking to enhance knowledge of addiction treatment in order to maintain licensure, Hazelden offers a variety of professional training.
Hazelden Graduate School of Addiction Studies offers a Master's degree in Addiction Counseling and a Certificate in Addiction counseling. Graduates join a network of outstanding addiction professionals who are at the forefront of knowledge, skill, and leadership in the addiction field. According to the Bureau of Labor Statistics Occupational Handbook, 2012-2013, there were 85,500 counselors employed in 2010. The growth expectancy for substance abuse and behavioral disorder counselors is estimated at 27% from 2010-2020 with a total of 108,900 counselors employed by 2020, an increase of 23,400 additional counselors by 2020.
Healthcare professionals, addiction counselors, Mental Health providers and other professionals can participate in the Professionals in Residence Program to acquire the tools, knowledge and insight to understand and respond to addiction
Expand your knowledge on addiction prevention and treatment by taking online continuing education courses, product trainings offered live and via the web, through the web, or by visiting our professional websites
Learn from Hazelden staff and authors, and other experts in the field of addiction through Hazelden's professional events offered throughout the US.
Hazelden's Mental Health offers internships for pre and post doctoral psychology
Events
Join us at our next Open House on
Jun 6
in Center City, MN.

Join us at our next Information Session on Jul 20 in Maple Grove, MN.

Adolescent Development course. Three weekends starting Jul 10.
Educational videos