Sessions
7 p.m., Friday, May 5 to noon, Sunday, May 7, 2017

The Key to Healthier Relationships: Unlocking the Wisdom of Intimacy NEW
Center City, MN
In its essay on Step Eight, Twelve Steps, and Twelve Traditions (the wisdom text) reminds us that "defective relations with other human beings have nearly always been the immediate source of our woes ..." and that they present us with an opportunity for ongoing personal development. Join Twelve Step educator Fred Holmquist for a deeper understanding of the simple things we can do to improve the quality of all of our relationships.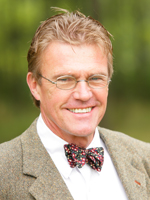 Fred Holmquist, who recently retired after a 40-year career in the field of addiction and recovery services, returns to the Dan Anderson Renewal Center to lead several weekend retreats in 2017. He directed the Lodge Program at the Dan Anderson Renewal Center since its inception in March of 2002. Fred draws on a variety of sciences and wisdom traditions in teaching the life principles of the Twelve Steps.
---
HAZELDEN BETTY FORD FOUNDATION PHOTO POLICY: By attending this public event, I hereby grant the Hazelden Betty Ford Foundation the right to use and publish photographs and videos of me, or in which I may be included, for editorial trade, advertising, and any other purpose and in any manner and medium and to alter the same without restriction. I hereby release the Hazelden Betty Ford Foundation and its legal representatives and assigns for all claims and liability relating to said photographs and videos.
Directions to the Dan Anderson Renewal Center