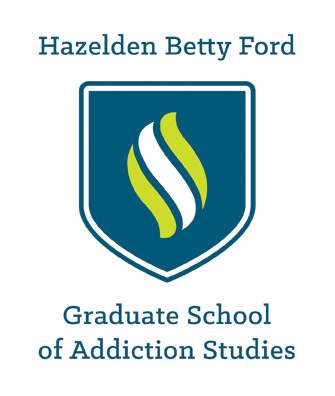 Graduate School
Contact us
Hazelden Betty Ford Graduate School of Addiction Studies
PO Box 11, CO9
15251 Pleasant Valley Road
Center City, MN 55012-0011
888-257-7810, ext. 4175
651-213-4175
651-213-4023 fax
Graduate School Mission
Hazelden Betty Ford Graduate School of Addiction Studies educates future leaders in addiction counseling who provide evidence-based integrated care for substance use and co-occurring disorders.
Vision
The Graduate School will set the international standard for addiction counselor education, practice, and leadership.
Values
To actualize our mission and achieve our vision, the Graduate School embraces the following values:
Champion empathy, knowledge, diversity, multicultural competencies, and skills enabling students to treat the whole person as well as the disease of alcohol and drug dependence and its complications.
Treat each person with dignity and respect.
Promote Twelve Step fellowship as an effective method of sustaining therapeutic change.
Be of service to the larger community.
Advance innovation as a tool for continuous improvement.
Foster a scientific and open environment for inquiry and learning anchored in academic freedom and scholarship.
Advocate life-long learning as a standard for continued clinical competence.
Goals
All graduates of the Graduate School will achieve the following learning outcomes:
Demonstrate competence in evidence-based and theoretical approaches to alcohol and drug dependency and its complications
Appreciate diversity as a clinical opportunity, based on individual differences including social, cultural, physical, and psychological implications of recovery
Facilitate a process of change, including related factors such as family, environmental, and systemic issues
Apply data and research to improve clinical services and outcomes
Understand the ethical, moral, and legal implications of clinical practice
Organizational Priorities
Serving as a platform for the future, the Graduate School is charged with the following priorities:
Prepare students as future leaders in behavioral health
Enrich community engagement for more effective public service
Advance student learning resources