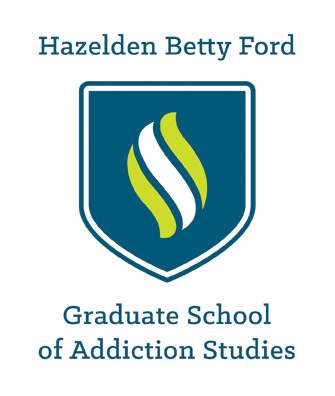 Graduate School
Contact us
Hazelden Betty Ford Graduate School of Addiction Studies
PO Box 11, CO9
Center City, MN 55012-0011
888-257-7810, ext. 4175
651-213-4175
651-213-4710 fax
Graduate School of Addiction Studies
International students
If you wish to be considered for the Master of Arts in Addiction Counseling or the Certificate in Addiction Counseling, please complete an Application for Admission. You must also include the following information:
College transcripts will need to be mailed directly to us from the institutions you have attended. Foreign transcripts must be translated into American education equivalency. It is the prospective student's responsibility to pay fee for this service.
$30 application fee
Issuance of Form I-20
The graduate school will issue a Form I-20 to international students after these conditions are met:
The student has been formally admitted to the graduate school.
The student submits evidence of financial responsibility and other supporting documents as requested by the graduate school. Financial responsibility will be proven by the student's submission of documentation of fiscal resources in an amount equal to or greater than the cost of attendance. The documentation from the student must demonstrate the student has sufficient financial resources to live in the United States and attend the graduate school without benefit of additional funds. Contact the school for cost of attendance information.
A nonrefundable deposit of $100 is required before release of the Form I-20. If the student is denied a visa, the deposit will be refunded.
If the student needs to apply to the U.S. Embassy in his or her own country for a visa, the student may prepay tuition. If the student elects to prepay tuition, a check should be sent to the Registrar at the Graduate School so that the prepayment can be reflected on the student's Form I-20. If the student does not receive a visa, he or she will be reimbursed the tuition payment after the Form I-20 is returned to the Registrar at the Graduate School. No reimbursement will be made without the return of the Form I-20.
The Graduate School will mail the Form I-20 via regular mail unless the student covers the cost of express delivery. Upon receipt of the Form I-20, the student must submit the Form I-20 to a U.S. Embassy or Consulate to apply for his or her student visa. Master's level students will apply for an F-1 student visa. Certificate level students will apply for an M-1 student visa.
Students are required to pay a SEVIS I-901 fee once they receive their Form I-20. Information regarding this fee can be found on the U.S. Immigration and Customs Enforcement website at https://www.fmjfee.com/i901fee/.
English proficiency
An applicant who does not speak English as a first language is required to pass the Test of English as a Foreign Language (TOEFL)--with a score of 213 or more on the computer-based test, or a score of 550 or more on the written test, or a score of 80 or more on the Internet-based test. Since the test is given on a limited basis each year, and pre-registration is required, the student should allow sufficient time for the results to be included with the enrollment application. A TOEFL score is not required if the applicant has a bachelor's or higher degree from a regionally accredited U.S. college or university or if the student has completed a bachelor's degree or higher in English in another country, as evidenced by an official transcript in English. ETS (Educational Testing Service)