Maple Grove, MN
---
Help is closer than you think — in Maple Grove
Welcome to Hazelden's outpatient alcohol and drug treatment center in Maple Grove, Minnesota where hope is real - and help is ready. Our expert team focuses on the physical, spiritual and mental aspects of addiction in order to treat the whole person. At our Maple Grove clinic we specialize in evidence-based care for adults as well as treatment for co-occurring mental health conditions.
---
Find hope at Hazelden
"Hazelden gave me a new life. Without treatment, I would not be here today."
--Tony D.
---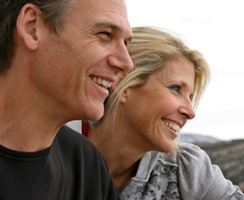 Hazelden in Maple Grove offers convenient morning/evening/weekend outpatient programs for those who qualify. Call us today to ask questions or schedule an appointment.
Learn More >>
Services
Outpatient Addiction Treatment
Assessment Services
Mental Health Center
Teen Intervene
Recovery Management
Hazelden Connection
MORE
PROGRAM DETAILS