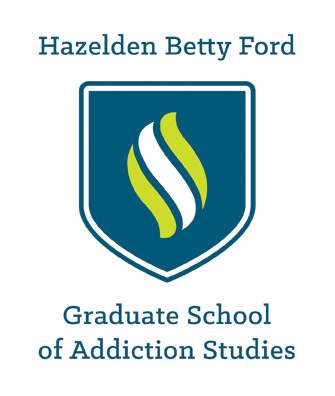 Graduate School
Graduate School of Addiction Studies
Master of Arts in Addiction Studies
Integrated Recovery for Co-Occurring Disorders
This program will develop your knowledge and the skills necessary to treat and effectively promote recovery for individuals with addiction and co-occurring issues such as mental health and medical complications. The curriculum, which includes courses in differential diagnosis, trauma-informed treatment, medical issues, psychopharmacology, and recovery management, provides an approach to service provision that is evidence-based and integrated from the first contact with the client. This program is offered in an online format to provide a flexible and convenient method of obtaining advanced training in the behavioral health field.
Overview
60-credit program.
Online program including three residency experiences in Center City, Minnesota. Travel costs for residency requirements are the responsibility of the student.
Full-time 24-month program with part-time options available.
Customize your degree through internships and other elective courses.
Three convenient start dates throughout the year.
Online courses use a wide variety of assignments to assess student learning. When exams are utilized, students are required to follow the proctored examination policy as listed in the College Catalog and Student Handbook. If a student secures a proctor who requires a fee, the fee is the responsibility of the student.
Curriculum designed to meet the academic requirements for the Licensed Alcohol and Drug Counselor (LADC), Licensed Professional Counselor (LPC), and Licensed Professional Clinical Counselor (LPCC) credentials in Minnesota.*
Financial aid and grants are available to those who qualify.
Prerequisites
Bachelor's degree required.
Students may be subject to individual state guidelines related to clinical practice requirements (freedom from chemical use problems, criminal history, etc.).
English proficiency. An applicant who does not speak English as a first language is required to pass the Test of English as a Foreign Language (TOEFL)--with a score of 213 or more on the Computer-based Test, or a score of 550 or more on the Paper-based Test, or a score of 80 or more on the Internet-based Test. Since the test is given on a limited basis each year, and preregistration is required, the student should allow sufficient time for the results to be included with the enrollment application. A TOEFL score is not required if the applicant has a bachelor's or higher degree from a regionally accredited U.S. college or university or if the student has completed a bachelor's degree or higher in English in another country, as evidenced by an official transcript in English.
Basic computer skills (i.e. Power Point / Word)

*Students may elect to complete clinical practice credits to meet licensure requirements, which vary by location. Faculty advisors assist students in determining the best course of study to meet their specific career goals. Students are responsible for checking requirements for the state in which they wish to be licensed.
---
Is Online Graduate Education Right for Me?
Events
Center City Open House
Feb 25, 2017

Maple Grove Informational Event
Mar 6, 2017
Contact us
Hazelden Betty Ford Graduate School of Addiction Studies
PO Box 11, CO9
15251 Pleasant Valley Road
Center City, MN 55012-0011
888-257-7810, ext. 4175
651-213-4175
651-213-4023 fax