Contact Us
Reporters looking for quotable sources, addiction resources, or media contact with our authors may contact us at:
William C. Moyers
Vice President of Public Affairs and Community Relations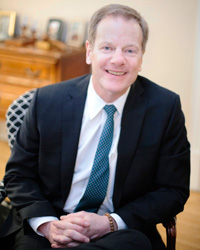 William Moyers is committed to eliminating barriers to recovery from addiction to alcohol and other drugs. As Hazelden Betty Ford Foundation's Vice President of Public Affairs and Community Relations, Moyers leads the organization's policy and advocacy activities. From "carrying the message" about addiction, treatment and recovery, to public policy and philanthropy, Moyers brings a wealth of professional expertise and an intimate personal understanding to communities across the nation. He uses his own experiences to highlight the power of addiction and the power of recovery.
Moyers is the author of Broken: My Story of Addiction and Redemption (2006), a memoir that became a New York Times best-seller and is now in its third printing. His most recent book, Now What? An Insider's Guide to Addiction and Recovery, was released October 2012 by Hazelden. In it he navigates the maze of addiction: how to find help, what it means to recover and the importance of openly sharing our stories with the public and the next generation.
Moyers has appeared on Larry King Live and Oprah and is a regular contributor to Good Morning America. As a former journalist for CNN, his work has been featured in the New York Times, USA Today and Newsweek.
Moyers lives in Saint Paul, Minnesota with his three children.
---
Watch William Moyers' story of addiction
and recovery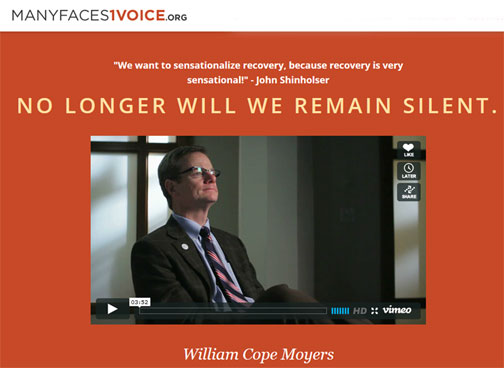 Click here to watch the video on the ManyFaces1Voice website.
---
Addiction: Who's most at risk?
Q & A with recovery advocate and author William C. Moyers
Originally appeared in Health and Wellness magazine of Naples,
September 2013

In the News
eSocial

Follow William C. Moyers on Twitter