New York, NY - Chelsea
---
Find freedom from addiction — in the heart of Manhattan
Hazelden, part of the Hazelden Betty Ford Foundation, offers outpatient alcohol and drug addiction treatment services in two convenient neighborhoods of Manhattan — Chelsea and Tribeca. Our treatment programs help men and women, youth and adults, recover from substance abuse and other co-occurring disorders through world-class assessment and outpatient services, family programs, and a structured recovery housing facility.
At our Chelsea location, our evidence-based treatment practices provide you with the best foundation for lasting recovery from addiction. Expert, integrated care, convenient day and evening program options, and a respectful, healing environment ensure an optimal treatment experience for you, right in the heart of Manhattan. To view information about outpatient services and our structured recovery housing in Tribeca, click here.
---
Find hope
"Excellent experience. The staff was very insightful, reliable, and available.
I would highly recommend Hazelden's New York programs."
"The entire Hazelden staff is first class."
"This program changed my life completely."
--New York outpatient participants
---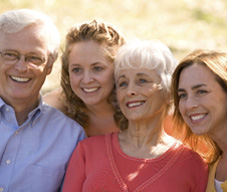 The family workshop series is free and open to the public. The program explores major aspects of the interaction of addiction and family dynamics -- family disease concept, responsibility, defining self, etc. The program is held every Tuesday night from 5:45 until 6:45 at Hazelden's Tribeca facility.
322 8th Ave., 12th Floor - New York City, NY 10001 - 212-420-9520
Services
Intensive Outpatient Services
Outpatient Addiction Services
Assessment Services
Family Workshops
Recovery Management
Hazelden Connection
MORE
Twelve Step Meetings
PROGRAM DETAILS