Directing your gift
Patient Aid Fund
Hazelden is proud of its mission to help people find recovery from the disease of addiction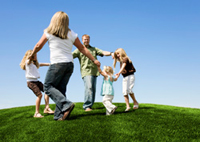 Every day, people turn to Hazelden for the treatment that may well save their lives. But did you know that nearly one in five patients depends on the generosity of Hazelden donors to make that lifesaving treatment possible?
Your contribution to the Patient Aid Fund will help save lives. While we do everything we can to keep costs down and keep treatment accessible for as many as possible, the fact is that comprehensive, multi-disciplinary treatment is expensive. Many who need care have inadequate resources or medical insurance, and the help provided by the Patient Aid Fund can mean the difference between despair and recovery.
Patient aid is allocated based on the patient's clinical and financial need. For information about the guidelines and determination of eligibility, read our full Patient Aid Policy.
Hazelden provides millions of dollars in patient aid each year, and our own funding is augmented by the generous donations of individuals, foundations, and corporations. In 2012, with the help of our donors, Hazelden provided over $7.2 million in financial assistance to thousands of individuals and families in our continuum of care. This year, we hope to raise $1.5 million in donor support from people just like you!
As a Patient Aid donor, you may never meet the people you help, but, like Anthony, they will never forget you . . .
"I do not know if it is possible for me to express my appreciation for your kind donation in words. I want you to know that it was not a waste. My entire outlook on life and humanity has taken a 180° turn. I wish that I could thank you personally, so you could see my new found hope and sincere appreciation in my eyes. Since they tell me this is not possible, I guess the best way to return such generosity would be to make my life a complete success and eventually do the same for someone else that you did for me."
Sincerely and soberly yours, Anthony