Contact Us
Reporters looking for quotable sources, addiction resources, or media contact with our authors may contact us at:
Patrick R. Krill, JD, LL.M, MA, LADC
Director, Legal Professionals Program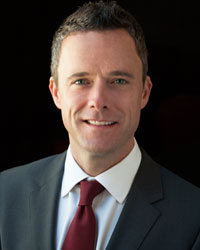 Patrick R. Krill is director of the Hazelden Betty Ford Foundation Legal Professionals Program. In that role, he helps addicted attorneys, judges and law students to prepare for and overcome the distinctive challenges they face in their recovery from chemical dependency. As a licensed attorney, board certified alcohol and drug counselor and graduate level instructor in addiction counseling, Mr. Krill brings a unique breadth of knowledge and perspective to the subject of behavioral health in the legal profession. He regularly provides print and broadcast interviews and is a frequent author and speaker on the subject of addiction and its intersection with the law, including his regular blog for the Huffington Post. His writing has also been featured in Salon, CNN.com, Counselor Magazine and multiple publications of the ABA.
As an advocate dedicated to promoting recovery and influencing public opinion, Patrick has undertaken a number of high-profile strategic projects aimed at improving the behavioral health of professionals. Of particular note, he conceptualized, developed and is presently co-facilitating a nationwide joint research project between the American Bar Association and the Hazelden Betty Ford Foundation to survey the current rates of substance use, depression and anxiety among attorneys throughout the country. Results of the landmark study will be published in 2015.
Patrick earned his BA in Political Science and Government from American University, his JD from Loyola Law School, his LL.M. in International Law from the American University Washington College of Law and his Master's Degree in Addiction Counseling from the Hazelden Graduate School of Addiction Studies. He is a member of the California and Los Angeles County Bar Associations.