Contact Us
Reporters looking for quotable sources, addiction resources, or media contact with our authors may contact us at:
Patrick R. Krill, J.D., LL.M, M.A., L.A.D.C.
Director, Legal Professionals Program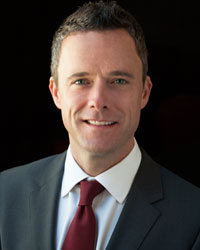 Patrick R. Krill is the Director of Hazelden's Legal Professionals Program in Center City, Minnesota.
The program addresses the addiction problems unique to legal professionals: Lawyers suffer from addiction at twice the rate of those in the general population, and from depression at three times the rate of other professionals. And the very qualities that make them successful (problem-solving, intellectualizing, and persuasiveness) can be stumbling blocks to recovery. Through his specialized work with the Legal Professionals Program, Krill helps addicted attorneys, judges and law students to better understand, prepare for and overcome the distinctive challenges they face in recovery.
Prior to entering the field of addiction treatment, Krill spent a decade as a California-licensed attorney who practiced primarily in Los Angeles. He holds a B.A. in Political Science from American University, a J.D. from Loyola Law School, an LL.M. in International Law from the American University Washington College of Law and an M.A. in Addiction Counseling from the Hazelden Graduate School of Addiction Studies. Krill now serves as a faculty member at the Hazelden Graduate School where he teaches a course on the theory and practice of addiction counseling and also mentors new counselors in training.
Krill is a licensed, board certified drug and alcohol counselor as well as a licensed member of the California and Los Angeles County Bar Associations. He regularly provides print and broadcast interviews, is well-versed in California law, is a frequent author and speaker on the subject of addiction and its intersection with the law, and is now an official Huffington Post blogger. Mr. Krill lives in Minneapolis, Minn. and in his free time enjoys writing, volunteering, working out, yoga and golf.