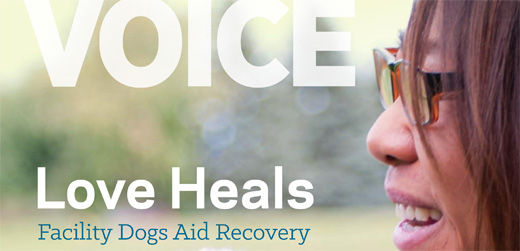 Dear Friends and Alumni,
Fellowship. It is essential to healing, becoming a sober person and living a life of recovery.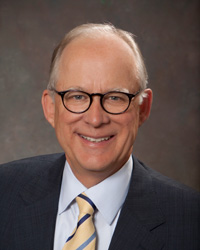 Alcoholics and addicts tend to isolate themselves physically, emotionally and spiritually. They become islands, totally consumed with the cycle of craving, acquiring and using alcohol or other drugs. Addiction isolates, but recovery embraces. Fellowship is that embrace.
Anyone who has battled the disease of addiction will tell you that a critical element of getting well is connecting with others in recovery for support and understanding. These are the people with whom we can be brutally honest about our thoughts, struggles and feelings--because unless you've been in it, you don't understand it. We lean on each other, every single day.
You will find many references to the concept of fellowship in this issue of The Voice. Bill Lammers' (Hazelden Betty Ford Foundation trustee and Hazelden alumnus) moving story on page 6 attests to the crucial importance of fellowship to recovery. Even Willow the dog--our newest "staff member" at our youth facility in Plymouth, Minnesota--brings fellowship, love and support to our youngest patients.
The newly launched $25 million campaign to expand our St. Paul facility, Fellowship Club (see the story on p. 9), is the most visible expression of our commitment to fellowship. I'm asking you--our alumni and supporters--to carry the message of fellowship by giving generously to this campaign. Your gift will make our services accessible to hundreds who urgently need them--but who can't get off the waiting list and in the door.
If you have benefited from the fellowship of others who have helped you in recovery, please do all you can to make sure others have access to that same care, treatment and love.
Thank you for all you do for the Hazelden Betty Ford Foundation.
Mark Mishek
President & CEO, Hazelden Betty Ford Foundation
---
Direct your inquiries to info@hazelden.org or call 1-800-257-7810. All material copyright by Hazelden Foundation.