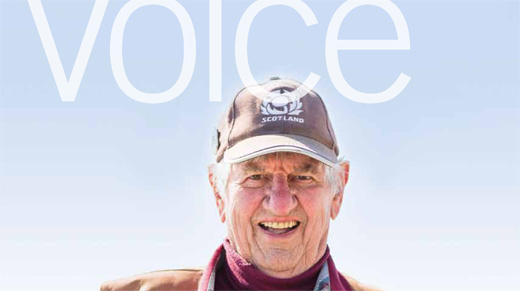 Dear Alumni and Friends,
I am excited to announce the integration of the Hazelden Foundation and Betty Ford Center has officially been approved by regulators, establishing the "Hazelden Betty Ford Foundation"--the largest nonprofit addiction treatment provider in the country.
Throughout 2014, the Hazelden Betty Ford Foundation will be working to bring together alumni from both organizations. During this planning phase we welcome your thoughts and opinions and hope you will consider participating in a focus group or survey. Your input will help guide our new organization in developing future alumni programs and services.
This is an exciting time for our alumni as we have the opportunity to take the best of both organizations' programs and combine them into one world-class offering that will set the industry standard. New and improved programs will allow alumni greater opportunities to connect and engage with fellow travelers, with newcomers, and with the organization where their journey began. We hope, with this increased engagement, that your personal recovery is strengthened and improved.
We encourage you to stay connected. Please do not hesitate to contact us with any questions by emailing alumni@hazelden.org or calling 877-429-5082. Both Hazelden and Betty Ford have deep-rooted traditions in providing meaningful alumni engagement. Your continued commitment and participation is what helps make the recovery experience possible for those recently completing treatment, families beginning to rebuild and those looking to reinvigorate their own recovery.
Together--with Betty Ford Center and the involvement of our alumni--we can bring hope and bright new futures to even more suffering from addiction to alcohol and other drugs. Thank you for staying connected!
My sincerest gratitude,

Jana K. Olslund, J.D.
Vice President, Philanthropy and Alumni Relations
Hazelden Betty Ford Foundation
---
Direct your inquiries to info@hazelden.org or call 1-800-257-7810. All material copyright by Hazelden Foundation.