Thursday, October 30, 2014
You are reading from the book Today's Gift
You have three choices: keep on fighting, ignore each other, or make up and be friends.
—John Knoblauch

Once there were four sixth-graders - two boys and two girls - who started to fight even though they'd been friends for years. One morning at the bus stop, the boys started playing keep-away with the girls' shoes and wouldn't give them back. One of the mothers called the school.

Later that day, the counselor called them in and asked them what the fight was all about. They said they didn't really know.

"Well," said the counselor, "it doesn't really matter why you started fighting. Right now, you've got three choices: keep on fighting, ignore each other, or make up."

The group chose to ignore each other, after discussing it among themselves. They were happy to be able to stop fighting. About the time of winter vacation, they decided to be friends again.

What conflicts can I resolve by letting them be?
From Today's Gift: Daily Meditations for Families ©1985, 1991 by Hazelden Foundation. All rights reserved. Printed in the United States of America. No portion of this publication may be reproduced in any manner without the written permission of the publisher.

Today's Gift is available for purchase in our online bookstore.

Make Today's Gift my default Thought for the Day Category.
Register for our free motivational emails
SIGN UP for our Today's Gift email service. They're our daily gift to you.
The Gifts of Imperfection, Rated #1 by The New York Times
Recovery Support App
We have an app for that — Our daily meditation books are available as apps for your smart phone. Learn more.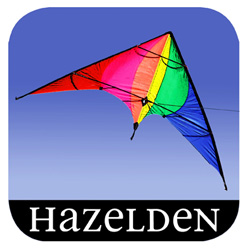 Inspirations from Hazelden is a free collection of daily messages to inspire you on your journey of recovery. Get it now.
Get recovery support anywhere, anytime with the Mobile MORE Field Guide to Life iPhone app.
Daily inspiration • Sober Challenges • Progress Tracker • Community Support • Meeting Finder • Relapse Prevention