Saturday, September 5, 2015
You are reading from the book Today's Gift
Take care of yourself my darling
And I'll take care of me
Live your loneliness knowing
That we can both be free.
—Mary Lee George

Loneliness is something inside us. It's not caused by other people's behavior, though what others do may let us know we are feeling lonely. We have all experienced being alone and really enjoying it- walking by the river or singing a song we like. Feeling lonely is when we feel like nobody cares about us or wants to be with us.

Sometimes we need to give ourselves permission to feel lonely and know that we are okay no matter what we are feeling. Other times it may be wise to check with others if our feelings are true. We can ask our mother if she cares about us or ask a friend if he wants to play, and be open to the answer. When we feel lonely, we often ignore what others do or say that doesn't agree with what we believe to be true. The important thing to remember is that we are okay no matter what choice we make.

When I feel lonely, what can I do about it?
From Today's Gift: Daily Meditations for Families ©1985, 1991 by Hazelden Foundation. All rights reserved. Printed in the United States of America. No portion of this publication may be reproduced in any manner without the written permission of the publisher.

Today's Gift is available for purchase in our online bookstore.

Make Today's Gift my default Thought for the Day Category.
THOUGHT FOR THE DAY READINGS ARE MOVING IN SEPTEMBER 2015!
Check them out on our new website at
www.hazeldenbettyford.org
And then bookmark the site so you won't miss a day!
Recovery Support App
We have an app for that — Our daily meditation books are available as apps for your smart phone. Learn more.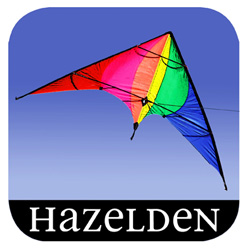 Inspirations from Hazelden is a free collection of daily messages to inspire you on your journey of recovery. Get it now.
Get recovery support anywhere, anytime with the Mobile MORE Field Guide to Life iPhone app.
Daily inspiration • Sober Challenges • Progress Tracker • Community Support • Meeting Finder • Relapse Prevention