Monday, April 27, 2015
You are reading from the book Today's Gift
Crying only a little bit is no use. You must cry until your pillow is soaked. Then you can get up and laugh . . .
—Galway Kinnell

Many of us were raised to deny our feelings; that is, we might have been allowed to describe them politely, but we were not allowed to express feelings on the spot by wailing, jumping for joy, or dancing. This is often considered rude. In a proper home, we often hear, if people have feelings, they have them quietly. But many of us have suffered living this way.

We need a full and thorough expression of a feeling in order to know it, experience it, and move beyond it. This is the way we let go of sadness, for instance.

Feelings come and go. If we are not afraid to let them have their moment, we will not be afraid to express them.

What am I feeling right now?
From Today's Gift: Daily Meditations for Families ©1985, 1991 by Hazelden Foundation. All rights reserved. Printed in the United States of America. No portion of this publication may be reproduced in any manner without the written permission of the publisher.

Today's Gift is available for purchase in our online bookstore.

Make Today's Gift my default Thought for the Day Category.
THOUGHT FOR THE DAY READINGS ARE MOVING!
Check them out on our new website at
www.hazeldenbettyford.org
And then bookmark the site so you won't miss a day!
Recovery Support App
We have an app for that — Our daily meditation books are available as apps for your smart phone. Learn more.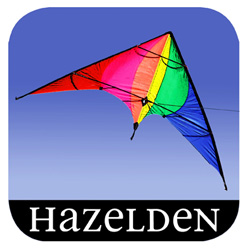 Inspirations from Hazelden is a free collection of daily messages to inspire you on your journey of recovery. Get it now.
Get recovery support anywhere, anytime with the Mobile MORE Field Guide to Life iPhone app.
Daily inspiration • Sober Challenges • Progress Tracker • Community Support • Meeting Finder • Relapse Prevention