Monday, December 22, 2014
You are reading from the book Today's Gift
And the seasons, they go round and round
And the painted ponies go up and down
We can't return, we can only look
Behind from where we came
And go round and round and round in the circle game.
—Joni Mitchell

High in the mountains near Sun Valley, Idaho, is a small cabin. The cabin is always left open for hikers to rest and refresh themselves. There is food in the cabin and wood for a fire. Often, weary backpackers have arrived there, tired and thirsty, to find just the beverage or snack they needed to help them on their way. The cabin operates on a system of trust - if you use something in the cabin, you replace it with something else. Perhaps it is just the thing the next traveller needs to go on. It is a circle game.

We are all part of a big circle. If we give of ourselves or do a favor for someone, eventually - sometimes years later - someone will do something for us that will help us on our way. We do these little deeds without expecting to be rewarded, and we can accept others' little gifts without feeling forever in someone's debt. These unselfish acts, stored in our mountain cabin, stand ready for the next traveller.

What gift can I pass on to another today?
From Today's Gift: Daily Meditations for Families ©1985, 1991 by Hazelden Foundation. All rights reserved. Printed in the United States of America. No portion of this publication may be reproduced in any manner without the written permission of the publisher.

Today's Gift is available for purchase in our online bookstore.

Make Today's Gift my default Thought for the Day Category.
Register for our free motivational emails
SIGN UP for our Today's Gift email service. They're our daily gift to you.
Hazelden Mobile App Wins White House Award
Recovery Support App
We have an app for that — Our daily meditation books are available as apps for your smart phone. Learn more.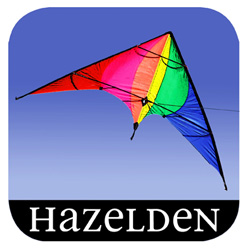 Inspirations from Hazelden is a free collection of daily messages to inspire you on your journey of recovery. Get it now.
Get recovery support anywhere, anytime with the Mobile MORE Field Guide to Life iPhone app.
Daily inspiration • Sober Challenges • Progress Tracker • Community Support • Meeting Finder • Relapse Prevention