Friday, October 24, 2014
You are reading from the book Today's Gift
Before he closed his eyes, he let them wander round his old room . . . familiar and friendly things . . . which were so glad to see him again and could always be counted on for the same simple welcome.
—Kenneth Grahame

When they moved into the house, the room at the top of the stairs was just a junk room. As the years passed, they slowly transformed the room into a guest room.

When they decided they needed another voice in the house, they transformed the room again: out went the fold-out couch, in came a crib and rocking chair; off went the art gallery prints from the walls, up went Winnie-the-Pooh. It was no longer a guest room, but a place for the baby, a new - and permanent - member of the family.

We always have room for more in our lives. When we are ready for it, what we need for growth will emerge.

What do the rooms inside our homes and ourselves have to tell us about the way we live our lives?
From Today's Gift: Daily Meditations for Families ©1985, 1991 by Hazelden Foundation. All rights reserved. Printed in the United States of America. No portion of this publication may be reproduced in any manner without the written permission of the publisher.

Today's Gift is available for purchase in our online bookstore.

Make Today's Gift my default Thought for the Day Category.
Register for our free motivational emails
SIGN UP for our Today's Gift email service. They're our daily gift to you.
The Gifts of Imperfection, Rated #1 by The New York Times
Recovery Support App
We have an app for that — Our daily meditation books are available as apps for your smart phone. Learn more.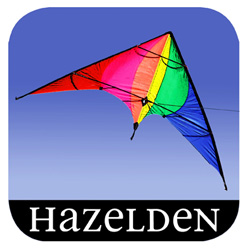 Inspirations from Hazelden is a free collection of daily messages to inspire you on your journey of recovery. Get it now.
Get recovery support anywhere, anytime with the Mobile MORE Field Guide to Life iPhone app.
Daily inspiration • Sober Challenges • Progress Tracker • Community Support • Meeting Finder • Relapse Prevention