Saturday, July 26, 2014
You are reading from the book Today's Gift
Isn't it great life is open-ended!
—Brigitte Frase

Elizabeth Lawton, known as "Grandma Layton," is an American artist who never drew a picture until she was sixty-eight years old. She spent all the years before that time trying to cope with depression. She had gone through therapy, medications, and shock treatment and continued to be severely depressed. But then she signed up for an art class and the act of drawing cured her depression. She continues to make fabulous pictures.

What does she think about the critical acclaim her artwork has received? She says she wants others to know about her art so it may give hope to those who have also "suffered from feelings."

Many of us have suffered from feelings. We must remember that we can each turn to our creativity - at any age - as a source for our well-being. All we need to do is have faith in the potential goodness within ourselves and those we love.

What creative activity can I look to for comfort today?
From Today's Gift: Daily Meditations for Families ©1985, 1991 by Hazelden Foundation. All rights reserved. Printed in the United States of America. No portion of this publication may be reproduced in any manner without the written permission of the publisher.

Today's Gift is available for purchase in our online bookstore.

Make Today's Gift my default Thought for the Day Category.
Register for our free motivational emails
SIGN UP for our Today's Gift email service. They're our daily gift to you.
The Gifts of Imperfection, Rated #1 by The New York Times
Recovery Support App
We have an app for that — Our daily meditation books are available as apps for your smart phone. Learn more.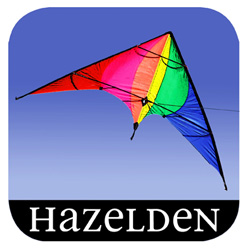 Inspirations from Hazelden is a free collection of daily messages to inspire you on your journey of recovery. Get it now.
Get recovery support anywhere, anytime with the Mobile MORE Field Guide to Life iPhone app.
Daily inspiration • Sober Challenges • Progress Tracker • Community Support • Meeting Finder • Relapse Prevention