Thursday, October 2, 2014
You are reading from the book Today's Gift
Stars have always helped me to get things into perspective . . . I tried to let the starlight heal something deep in me that hurt.
—Madeleine L'Engle

For a long time, people have used stars to find their way in the dark. Many a lost soul has been guided by the North Star or the Big Dipper.

If we watch the sky at night, we can see thousands of twinkling stars. They are our friends. They remind us how small we are. They remind us of the vastness of the universe, of the power and beauty that surround us.

Starlight in the sky, or reflected on a lake, can comfort us when we hurt. With safe and open arms, nature accepts our sorrow, no matter how we express it. Starlight, like all of nature, reflects a light that comes from way beyond us. It is that light that heals us in a deep and quiet way.

How has nature comforted me when I am troubled?
From Today's Gift: Daily Meditations for Families ©1985, 1991 by Hazelden Foundation. All rights reserved. Printed in the United States of America. No portion of this publication may be reproduced in any manner without the written permission of the publisher.

Today's Gift is available for purchase in our online bookstore.

Make Today's Gift my default Thought for the Day Category.
Register for our free motivational emails
SIGN UP for our Today's Gift email service. They're our daily gift to you.
The Gifts of Imperfection, Rated #1 by The New York Times
Recovery Support App
We have an app for that — Our daily meditation books are available as apps for your smart phone. Learn more.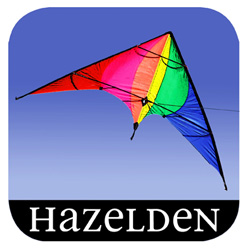 Inspirations from Hazelden is a free collection of daily messages to inspire you on your journey of recovery. Get it now.
Get recovery support anywhere, anytime with the Mobile MORE Field Guide to Life iPhone app.
Daily inspiration • Sober Challenges • Progress Tracker • Community Support • Meeting Finder • Relapse Prevention