Wednesday, March 12, 2014
You are reading from the book Today's Gift
Gentleness is not a quality exclusive to women.
—Helen Reddy

Each of us has our soft side: maybe it's when we're petting a kitten, caring for a baby robin with an injured wing, or soothing a crying child who is afraid. Behaving in a gentle way toward others gives us warm feelings inside. It also encourages others to treat us gently, too.

We don't always feel like being gentle. If we're sad or worried about school or a friend, we might not even notice the people around us who need our gentleness. But when we remember gentleness, it lifts our spirits. Two people will always be happier when we're gentle--the person we've been gentle to and ourselves.

Who can I share my gentleness with today?
From Today's Gift: Daily Meditations for Families ©1985, 1991 by Hazelden Foundation. All rights reserved. Printed in the United States of America. No portion of this publication may be reproduced in any manner without the written permission of the publisher.

Today's Gift is available for purchase in our online bookstore.

Make Today's Gift my default Thought for the Day Category.
Register for our free motivational emails
SIGN UP for our Today's Gift email service. They're our daily gift to you.
The Gifts of Imperfection, Rated #1 by The New York Times
Recovery Support App
We have an app for that — Our daily meditation books are available as apps for your smart phone. Learn more.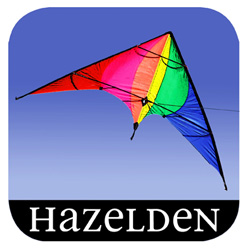 Inspirations from Hazelden is a free collection of daily messages to inspire you on your journey of recovery. Get it now.
Get recovery support anywhere, anytime with the Mobile MORE Field Guide to Life iPhone app.
Daily inspiration • Sober Challenges • Progress Tracker • Community Support • Meeting Finder • Relapse Prevention