Tuesday, June 30, 2015
You are reading from the book Today's Gift
Cultivate your garden. Let it take root in you until your thousand eyes open like violets to morning light.
—Nancy Paddock

In our imaginations we can mix images and ideas from all over the world-imagine the thousand eyes of a peacock growing among the purple violets, or babies that grow on trees! In our imaginations we can also nurture feelings of love, affection, self-esteem.

All of us-not just writers-can learn to see the images in our own minds. We can do this by breathing slowly, relaxing, and looking at the movie in our minds. We may see a field of wildflowers, or find ourselves wading across a stream in the mountains. We might see happiness as wildflowers and grass coming up through the sidewalk, breaking the concrete into chunks and sand, growing so slowly yet with such great power. It may help us appreciate our growth today to look at it this way.

Can I visualize my happiness right now? What does it look like?
From Today's Gift: Daily Meditations for Families ©1985, 1991 by Hazelden Foundation. All rights reserved. Printed in the United States of America. No portion of this publication may be reproduced in any manner without the written permission of the publisher.

Today's Gift is available for purchase in our online bookstore.

Make Today's Gift my default Thought for the Day Category.
THOUGHT FOR THE DAY READINGS ARE MOVING!
Check them out on our new website at
www.hazeldenbettyford.org
And then bookmark the site so you won't miss a day!
Recovery Support App
We have an app for that — Our daily meditation books are available as apps for your smart phone. Learn more.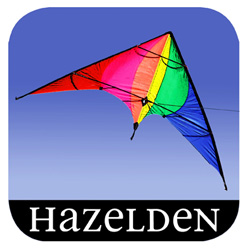 Inspirations from Hazelden is a free collection of daily messages to inspire you on your journey of recovery. Get it now.
Get recovery support anywhere, anytime with the Mobile MORE Field Guide to Life iPhone app.
Daily inspiration • Sober Challenges • Progress Tracker • Community Support • Meeting Finder • Relapse Prevention