Saturday, May 30, 2015
You are reading from the book Today's Gift
The cut worm forgives the plow.
—William Blake

Would anyone believe that rain abuses grass, or accuse roots, hungry for a better hold on life, of digging too far into earth's flesh? And if the earth should have to quake, would anyone blame it for cracking here and there? Look closely at the small world of busy life overturned in the garden each spring. No ant there curses another bug, and no worm curses itself. Though they can neither speak nor think, even small creatures know enough to accept their pain as a natural part of life.

Why, then, should we waste time blaming others, or ourselves, for the natural sensations of life?

In the process of new growth, can we expect no pain?
From Today's Gift: Daily Meditations for Families ©1985, 1991 by Hazelden Foundation. All rights reserved. Printed in the United States of America. No portion of this publication may be reproduced in any manner without the written permission of the publisher.

Today's Gift is available for purchase in our online bookstore.

Make Today's Gift my default Thought for the Day Category.
THOUGHT FOR THE DAY READINGS ARE MOVING!
Check them out on our new website at
www.hazeldenbettyford.org
And then bookmark the site so you won't miss a day!
Recovery Support App
We have an app for that — Our daily meditation books are available as apps for your smart phone. Learn more.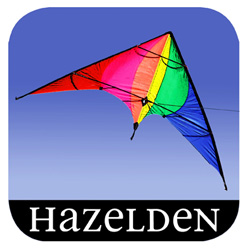 Inspirations from Hazelden is a free collection of daily messages to inspire you on your journey of recovery. Get it now.
Get recovery support anywhere, anytime with the Mobile MORE Field Guide to Life iPhone app.
Daily inspiration • Sober Challenges • Progress Tracker • Community Support • Meeting Finder • Relapse Prevention