Wednesday, January 28, 2015
You are reading from the book Today's Gift
It is such a secret place, the land of tears.
—Antoine de St. Exupery

Where do tears come from? Perhaps each of us has a private well where the tears rise from. Each of us has our own landscape of events that have hurt us or given us joy. And so we have our own private responses to the world around us. Something may hurt one of us that would not hurt another. Like the oceans and rivers, sometimes our well of tears is flowing. We do not always understand all the forces affecting the oceans, or our well of tears. The kind of bucket that draws water from a well is solid and durable, and it lowers itself deep enough to find water. Good friends and family members are like that. It is comforting to share our private well with such people.

Who will I invite to drink from my well today?
From Today's Gift: Daily Meditations for Families ©1985, 1991 by Hazelden Foundation. All rights reserved. Printed in the United States of America. No portion of this publication may be reproduced in any manner without the written permission of the publisher.

Today's Gift is available for purchase in our online bookstore.

Make Today's Gift my default Thought for the Day Category.
Register for our free motivational emails
SIGN UP for our Today's Gift email service. They're our daily gift to you.
Hazelden Mobile App Wins White House Award
Recovery Support App
We have an app for that — Our daily meditation books are available as apps for your smart phone. Learn more.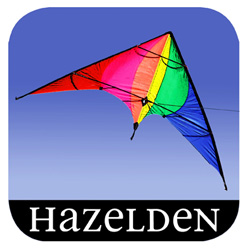 Inspirations from Hazelden is a free collection of daily messages to inspire you on your journey of recovery. Get it now.
Get recovery support anywhere, anytime with the Mobile MORE Field Guide to Life iPhone app.
Daily inspiration • Sober Challenges • Progress Tracker • Community Support • Meeting Finder • Relapse Prevention