Saturday, March 8, 2014
Thought for the Day

We must go to A.A. meetings regularly. We must learn to think differently. We must change from alcoholic thinking to sober thinking. We must reeducate our minds. We must try to help other alcoholics. We must cooperate with God by spending at least as much time and energy on the A.A. program as we did on drinking. We must follow the A.A. program to the best of our ability. Have I turned my alcoholic problem over to God and am I cooperating with Him?

Meditation for the Day

The joy of true fellowship shall be mine in full measure. I will revel in the joy of real fellowship. There will come back a wonderful joy, if I share in fellowship now. Fellowship among spiritually minded people is the embodiment of God's purpose for this world. To realize this will bring me a new life joy. If I share in humanity's joy and travail, a great blessing will be mine. I can truly live a life not of earth, but a heaven life here and now.

Prayer for the Day

I pray that I may be helped and healed by true spiritual fellowship. I pray that I may sense His presence in spiritual fellowship with His children.
From Twenty-Four Hours a Day © 1975 by Hazelden Foundation. All rights reserved. No portion of this publication may be reproduced in any manner without the written permission of the publisher.
Twenty Four Hours a Day Hardcover (24 Hours) is available for purchase in our online bookstore.

Make Twenty-Four Hours a Day my default Thought for the Day Category.
Register for our free motivational emails
SIGN UP for our Today's Gift email service. They're our daily gift to you.
The Gifts of Imperfection, Rated #1 by The New York Times
Recovery Support App
We have an app for that — Our daily meditation books are available as apps for your smart phone. Learn more.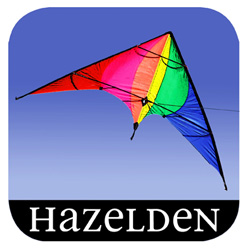 Inspirations from Hazelden is a free collection of daily messages to inspire you on your journey of recovery. Get it now.
Get recovery support anywhere, anytime with the Mobile MORE Field Guide to Life iPhone app.
Daily inspiration • Sober Challenges • Progress Tracker • Community Support • Meeting Finder • Relapse Prevention