Thursday, November 27, 2014
Thought for the Day

The way of A.A. is the way of sobriety, fellowship, service, and faith. Let us take up each one of these things and see if our feet are truly on the way. The first and greatest to us is sobriety. The others are built on sobriety as a foundation. We could not have the others if we did not have sobriety. We all come to A.A. to get sober, and we stay to help others get sober. We are looking for sobriety first, last, and all the time. We cannot build any decent kind of a life unless we stay sober. Am I on the A.A. way?

Meditation for the Day

To truly desire to do God's will, therein lies happiness for a human being. We start out wanting our own way. We want our wills to be satisfied. We take and we do not give. Gradually we find that we are not happy when we are selfish, so we begin to make allowances for other people's wills. But this again does not give us full happiness, and we begin to see that the only way to be truly happy is to try to do God's will. In these times of meditation, we seek to get guidance so that we can find God's will for us.

Prayer for the Day

I pray that I may subordinate my will to the will of God. I pray that I may be guided today to find His will for me.
From Twenty-Four Hours a Day © 1975 by Hazelden Foundation. All rights reserved. No portion of this publication may be reproduced in any manner without the written permission of the publisher.
Twenty Four Hours a Day Hardcover (24 Hours) is available for purchase in our online bookstore.

Make Twenty-Four Hours a Day my default Thought for the Day Category.
Register for our free motivational emails
SIGN UP for our Today's Gift email service. They're our daily gift to you.
Hazelden Mobile App Wins White House Award
Recovery Support App
We have an app for that — Our daily meditation books are available as apps for your smart phone. Learn more.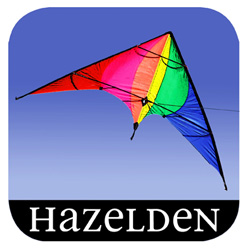 Inspirations from Hazelden is a free collection of daily messages to inspire you on your journey of recovery. Get it now.
Get recovery support anywhere, anytime with the Mobile MORE Field Guide to Life iPhone app.
Daily inspiration • Sober Challenges • Progress Tracker • Community Support • Meeting Finder • Relapse Prevention