Wednesday, September 2, 2015
Thought for the Day

"Outline the program of action to new prospects, explaining how you made a self appraisal, how you straightened out your past, and why you are now endeavoring to help them. It is important for them to realize that your attempt to pass this on to them plays a vital part in your own recovery. The more hopeless they feel, the better. They will be more likely to follow your suggestions. Tell them about the fellowship of A.A. and if they show interest, lend them a copy of the Big Book." Can I tell the A.A. story to another alcoholic?

Meditation for the Day

You should try to stand aside and let God work through you. You should try not to block Him off by your own efforts, or prevent His spirit working through you. God desires your obedient service and your loyalty to the ideals of the new life you are seeking. If you are loyal to God, He will give you protection against mistakes. His spirit will plan for you and secure for you a sufficiency of all spiritual help. You will have true victory and real success, if you will put yourself in the background and let God work through you.

Prayer for the Day

I pray that I may not interfere with the working of God's spirit in me and through me. I pray that I may give it full rein.
From Twenty-Four Hours a Day © 1975 by Hazelden Foundation. All rights reserved. No portion of this publication may be reproduced in any manner without the written permission of the publisher.
Twenty Four Hours a Day Hardcover (24 Hours) is available for purchase in our online bookstore.

Make Twenty-Four Hours a Day my default Thought for the Day Category.
THOUGHT FOR THE DAY READINGS ARE MOVING IN SEPTEMBER 2015!
Check them out on our new website at
www.hazeldenbettyford.org
And then bookmark the site so you won't miss a day!
Recovery Support App
We have an app for that — Our daily meditation books are available as apps for your smart phone. Learn more.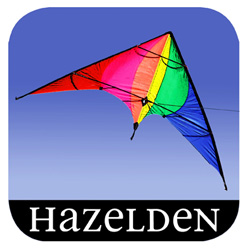 Inspirations from Hazelden is a free collection of daily messages to inspire you on your journey of recovery. Get it now.
Get recovery support anywhere, anytime with the Mobile MORE Field Guide to Life iPhone app.
Daily inspiration • Sober Challenges • Progress Tracker • Community Support • Meeting Finder • Relapse Prevention