Saturday, March 28, 2015
Thought for the Day

When you come into an A.A. meeting, you're not just coming into a meeting, you're coming into a new life. I'm always impressed by the change I see in people after they've been in A.A. for a while. I sometimes take an inventory of myself, to see whether I have changed, and if so, in what way. Before I met A.A., I was very selfish. I wanted my own way in everything. I don't believe I ever grew up. When things went wrong, I sulked like a spoiled child and often went out and got drunk. Am I still all get and no give?

Meditation for the Day

There are two things that we must have if we are going to change our way of life. One is faith, the confidence in things unseen, the fundamental goodness and purpose in the universe. The other is obedience: that is, living according to our faith, living each day as we believe that God wants us to live, with gratitude, humility, honesty, purity, unselfishness, and love. Faith and obedience, these two, will give us all the strength we need to overcome sin and temptation and to live a new and more abundant life.

Prayer for the Day

I pray that I may have more faith and obedience. I pray that I may live a more abundant life as a result of these things.
From Twenty-Four Hours a Day © 1975 by Hazelden Foundation. All rights reserved. No portion of this publication may be reproduced in any manner without the written permission of the publisher.
Twenty Four Hours a Day Hardcover (24 Hours) is available for purchase in our online bookstore.

Make Twenty-Four Hours a Day my default Thought for the Day Category.
THOUGHT FOR THE DAY READINGS ARE MOVING!
Check them out on our new website at
www.hazeldenbettyford.org
And then bookmark the site so you won't miss a day!
Recovery Support App
We have an app for that — Our daily meditation books are available as apps for your smart phone. Learn more.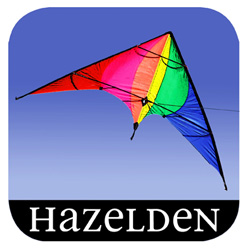 Inspirations from Hazelden is a free collection of daily messages to inspire you on your journey of recovery. Get it now.
Get recovery support anywhere, anytime with the Mobile MORE Field Guide to Life iPhone app.
Daily inspiration • Sober Challenges • Progress Tracker • Community Support • Meeting Finder • Relapse Prevention