Saturday, August 30, 2014
Thought for the Day

"Practical experience shows that nothing will so much insure immunity from drinking as extensive work with other alcoholics. Carry the message to other alcoholics. You can help when no one else can. You can secure their confidence when others fail. Life will take on a new meaning for you. To watch people recover, to see them help others in turn, to watch loneliness vanish, to see a fellowship grow about you, to have a host of friends, this is an experience you must not miss." Am I always ready and willing to help other alcoholics?

Meditation for the Day

One secret of abundant living is the art of giving. The paradox of life is that the more you give, the more you have. If you lose your life in the service of others, you will save it. You can give abundantly and so live abundantly. You are rich in one respect - you have a spirit that is inexhaustible. Let no mean or selfish thought keep you from sharing this spirit. Of love, of help, of understanding, and of sympathy, give and keep giving. Give your personal ease and comfort, your time, your money, and most of all, yourself. And you will be living abundantly.

Prayer for the Day

I pray that I may live to give. I pray that I may learn this secret of abundant living.
From Twenty-Four Hours a Day © 1975 by Hazelden Foundation. All rights reserved. No portion of this publication may be reproduced in any manner without the written permission of the publisher.
Twenty Four Hours a Day Hardcover (24 Hours) is available for purchase in our online bookstore.

Make Twenty-Four Hours a Day my default Thought for the Day Category.
Register for our free motivational emails
SIGN UP for our Today's Gift email service. They're our daily gift to you.
The Gifts of Imperfection, Rated #1 by The New York Times
Recovery Support App
We have an app for that — Our daily meditation books are available as apps for your smart phone. Learn more.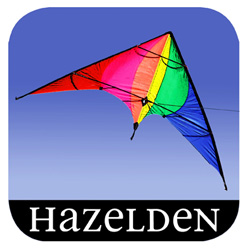 Inspirations from Hazelden is a free collection of daily messages to inspire you on your journey of recovery. Get it now.
Get recovery support anywhere, anytime with the Mobile MORE Field Guide to Life iPhone app.
Daily inspiration • Sober Challenges • Progress Tracker • Community Support • Meeting Finder • Relapse Prevention