Friday, May 29, 2015
Thought for the Day

We who have learned to put our drink problem in God's hands can help others to do so. We can be used as a connection between an alcoholic's need and God's supply of strength. We in Alcoholics Anonymous can be uniquely useful, just because we have the misfortune or fortune to be alcoholics ourselves. Do I want to be a uniquely useful person? Will I use my own greatest defeat and failure and sickness as a weapon to help others?

Meditation for the Day

I will try to help others. I will try not to let a day pass without reaching out an arm of love to some one. Each day I will try to do something to lift another human being out of the sea of discouragements into which he or she has fallen. My helping hand is needed to raise the helpless to courage, to strength, to faith, to health. In my own gratitude, I will turn and help other alcoholics with the burden that is pressing too heavily upon them.

Prayer for the Day

I pray that I may be used by God to lighten many burdens. I pray that many souls may be helped through my efforts.
From Twenty-Four Hours a Day © 1975 by Hazelden Foundation. All rights reserved. No portion of this publication may be reproduced in any manner without the written permission of the publisher.
Twenty Four Hours a Day Hardcover (24 Hours) is available for purchase in our online bookstore.

Make Twenty-Four Hours a Day my default Thought for the Day Category.
THOUGHT FOR THE DAY READINGS ARE MOVING!
Check them out on our new website at
www.hazeldenbettyford.org
And then bookmark the site so you won't miss a day!
Recovery Support App
We have an app for that — Our daily meditation books are available as apps for your smart phone. Learn more.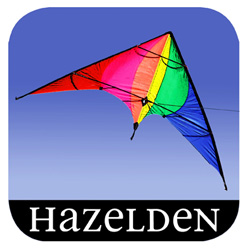 Inspirations from Hazelden is a free collection of daily messages to inspire you on your journey of recovery. Get it now.
Get recovery support anywhere, anytime with the Mobile MORE Field Guide to Life iPhone app.
Daily inspiration • Sober Challenges • Progress Tracker • Community Support • Meeting Finder • Relapse Prevention