Sunday, September 21, 2014
Thought for the Day

Let us continue with Steps Four, Five, Six, Seven, and Ten. In taking a personal inventory of ourselves, we have to face facts as they really are. We have to stop running away. We must face reality. We must see ourselves as we really are. We must admit our faults openly and try to correct them. We must try to see where we have been dishonest, impure, selfish, and unloving. We do not do this once and forget it. We do it every day of our lives, as long as we live. We are never done with checking up on ourselves. Am I taking a daily inventory of myself?

Meditation for the Day

In improving our personal lives, we have Unseen help. We were not made so that we could see God. That would be too easy for us and there would be no merit in obeying Him. It takes an act of faith, a venture of belief, to realize the Unseen Power. Yet we have much evidence of God's existence in the strength that many people have received from the act of faith, the venture of belief. We are in a box of space and time and we can see neither our souls nor God. God and the human spirit are both outside the limitations of space and time. Yet our Unseen help is effective here and now. That has been proved in thousands of changed lives.

Prayer for the Day

I pray that I may make the great venture of belief. I pray that my vision may not be blocked by intellectual pride.
From Twenty-Four Hours a Day © 1975 by Hazelden Foundation. All rights reserved. No portion of this publication may be reproduced in any manner without the written permission of the publisher.
Twenty Four Hours a Day Hardcover (24 Hours) is available for purchase in our online bookstore.

Make Twenty-Four Hours a Day my default Thought for the Day Category.
Register for our free motivational emails
SIGN UP for our Today's Gift email service. They're our daily gift to you.
The Gifts of Imperfection, Rated #1 by The New York Times
Recovery Support App
We have an app for that — Our daily meditation books are available as apps for your smart phone. Learn more.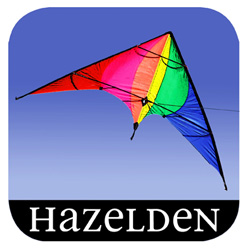 Inspirations from Hazelden is a free collection of daily messages to inspire you on your journey of recovery. Get it now.
Get recovery support anywhere, anytime with the Mobile MORE Field Guide to Life iPhone app.
Daily inspiration • Sober Challenges • Progress Tracker • Community Support • Meeting Finder • Relapse Prevention