Saturday, August 29, 2015
You are reading from the book Touchstones
To be a man means to be a fellow man.
—Leo Baeck

Sometimes we become overburdened with frustration and disappointment in our lives. When we turn inward and focus only on our problems, we may be cutting ourselves off from the healing effect of contact with others. Today, there may be a new group member who would appreciate a phone call from us. Perhaps we could visit an aged person or someone who is sick. Help is always needed in providing food to the hungry. Perhaps a co-worker would welcome our assistance on a task or errand.

When we help others, we affirm our solidarity with them in their stress and suffering. We don't give help because we are better or without problems of our own, but because we suffer too. When we act as fellowmen, the comradeship and human contact we get provide us with as much help as we give. They liberate us from our own oppressive egos and make us see we are worthwhile men.

I affirm myself as a man when I stand in solidarity with others and help them in their need.
From Touchstones: A Book of Daily Meditations for Men ©1986, 1991 by Hazelden Foundation. All rights reserved. No portion of this publication may be reproduced in any manner without the written permission of the publisher.

Touchstones is available for purchase in our online bookstore.

Make Touchstones my default Thought for the Day Category.
THOUGHT FOR THE DAY READINGS ARE MOVING IN SEPTEMBER 2015!
Check them out on our new website at
www.hazeldenbettyford.org
And then bookmark the site so you won't miss a day!
Recovery Support App
We have an app for that — Our daily meditation books are available as apps for your smart phone. Learn more.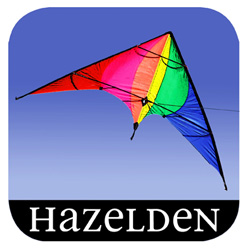 Inspirations from Hazelden is a free collection of daily messages to inspire you on your journey of recovery. Get it now.
Get recovery support anywhere, anytime with the Mobile MORE Field Guide to Life iPhone app.
Daily inspiration • Sober Challenges • Progress Tracker • Community Support • Meeting Finder • Relapse Prevention