Monday, August 3, 2015
You are reading from the book Touchstones
To live a spiritual life we must first find the courage to enter into the desert of loneliness and to change it by gentle and persistent efforts into a garden of solitude.
—Henri J. M. Nouwen

Knowing our loneliness and admitting it to us is the beginning of a spiritual path for many men. Today we are on a spiritual journey. We already have the means to translate the pain of our loneliness into a deeper spiritual dimension. Most men in this program came in deeply aware of their feelings of isolation. Now, with the companionship of our Higher Power, we can spend time alone and use it for spiritual growth. As we develop a relationship with ourselves and deepen our knowledge of our Higher Power, our loneliness transforms into solitude.

In this quiet moment today, we can be more accepting of ourselves than we were in the past. We admit loneliness has caused us pain, but now we can see that it also can lead us to our deeper self where we find serene solitude. This change is a movement into the spiritual world.

Thanks to God for the solitude I have found in my life.
From Touchstones: A Book of Daily Meditations for Men ©1986, 1991 by Hazelden Foundation. All rights reserved. No portion of this publication may be reproduced in any manner without the written permission of the publisher.

Touchstones is available for purchase in our online bookstore.

Make Touchstones my default Thought for the Day Category.
THOUGHT FOR THE DAY READINGS ARE MOVING!
Check them out on our new website at
www.hazeldenbettyford.org
And then bookmark the site so you won't miss a day!
Recovery Support App
We have an app for that — Our daily meditation books are available as apps for your smart phone. Learn more.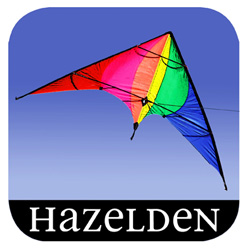 Inspirations from Hazelden is a free collection of daily messages to inspire you on your journey of recovery. Get it now.
Get recovery support anywhere, anytime with the Mobile MORE Field Guide to Life iPhone app.
Daily inspiration • Sober Challenges • Progress Tracker • Community Support • Meeting Finder • Relapse Prevention