Monday, July 28, 2014
You are reading from the book Touchstones
I am ill because my mind is in a rut and refuses to leave.
—Karen Giordino

We are vulnerable human beings. We are susceptible to accidents and disease, and we can get bogged down in unhealthy thinking. We aren't at fault when we catch a cold or get a more serious illness, and accidents can happen to anyone. In the same way our addictions and the addictions of people we are close to are not our fault. We never asked for these afflictions, yet we must deal with them.

Physical and spiritual health can't be separated. A thriving spiritual life creates an environment for physical healing and strength. In the same way, physical well-being infuses our spirit with hope and joy. Human beings cannot go through life without sometimes being ill in either mind or body. Living by this program helps make us healthier in all ways. When we are bogged down, we can turn to one of the Steps as a means of healing and release.

Today, I will remember that I am a whole man, with body and spirit as one. As I turn to the Steps, my whole being is healed.
From Touchstones: A Book of Daily Meditations for Men ©1986, 1991 by Hazelden Foundation. All rights reserved. No portion of this publication may be reproduced in any manner without the written permission of the publisher.

Touchstones is available for purchase in our online bookstore.

Make Touchstones my default Thought for the Day Category.
Register for our free motivational emails
SIGN UP for our Today's Gift email service. They're our daily gift to you.
The Gifts of Imperfection, Rated #1 by The New York Times
Recovery Support App
We have an app for that — Our daily meditation books are available as apps for your smart phone. Learn more.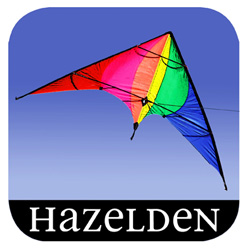 Inspirations from Hazelden is a free collection of daily messages to inspire you on your journey of recovery. Get it now.
Get recovery support anywhere, anytime with the Mobile MORE Field Guide to Life iPhone app.
Daily inspiration • Sober Challenges • Progress Tracker • Community Support • Meeting Finder • Relapse Prevention