Tuesday, May 26, 2015
You are reading from the book Touchstones
A rock pile ceases to be a rock pile the moment a single man contemplates it, bearing within him the image of a cathedral.
—Antoine de Saint Exupery

Images cost nothing and can be so enriching. Every man has some form of rock pile in his life. One has a problem within a relationship, another is burdened with the daily routine of living, someone else has a perplexing job, and another has too much time on his hands.

We can open ourselves to images of what might be. Let us dream of other possibilities. We know it takes many years to build a cathedral, but each cathedral began as an image in someone's mind. What would we like to grow toward in our relationships? What can we do within ourselves today to carry us in that direction? Do we envision ourselves as successful in our work? What small steps will carry us toward the visions we cherish?

Today, I am grateful for my imagination. I will be open to having faith in possibilities.
From Touchstones: A Book of Daily Meditations for Men ©1986, 1991 by Hazelden Foundation. All rights reserved. No portion of this publication may be reproduced in any manner without the written permission of the publisher.

Touchstones is available for purchase in our online bookstore.

Make Touchstones my default Thought for the Day Category.
THOUGHT FOR THE DAY READINGS ARE MOVING!
Check them out on our new website at
www.hazeldenbettyford.org
And then bookmark the site so you won't miss a day!
Recovery Support App
We have an app for that — Our daily meditation books are available as apps for your smart phone. Learn more.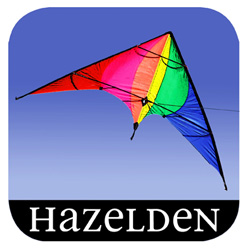 Inspirations from Hazelden is a free collection of daily messages to inspire you on your journey of recovery. Get it now.
Get recovery support anywhere, anytime with the Mobile MORE Field Guide to Life iPhone app.
Daily inspiration • Sober Challenges • Progress Tracker • Community Support • Meeting Finder • Relapse Prevention