Monday, October 20, 2014
You are reading from the book Touchstones
Life is not a spectacle or a feast; it is a predicament.
—George Santayana

We could probably feel more tranquil if the world were a simpler place and always gave us simple answers. But we are faced with many ambiguous and uncertain situations. The changing roles of men and women can often leave us bewildered. We are engaged in the development of relationships that have lives of their own, and it's not always clear where they are headed. Even within ourselves we have contradictory feelings, and it's difficult to come up with clear answers.

Since we cannot force simplicity upon the world, we must turn to ourselves for a new response. We can become more tolerant of our unsettled predicaments. We can learn to have faith that good comes from change. Things have a way of settling out and clarifying with time. As we develop patience with the questions and the unclear issues in our lives, we gain a deeper serenity.

Today, I will recall the predicaments in my past life that, in time, became clearer, and I will have patience with what seems unsettled.
From Touchstones: A Book of Daily Meditations for Men ©1986, 1991 by Hazelden Foundation. All rights reserved. No portion of this publication may be reproduced in any manner without the written permission of the publisher.

Touchstones is available for purchase in our online bookstore.

Make Touchstones my default Thought for the Day Category.
Register for our free motivational emails
SIGN UP for our Today's Gift email service. They're our daily gift to you.
The Gifts of Imperfection, Rated #1 by The New York Times
Recovery Support App
We have an app for that — Our daily meditation books are available as apps for your smart phone. Learn more.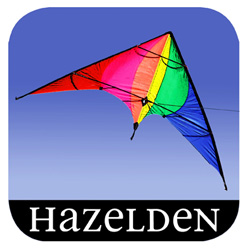 Inspirations from Hazelden is a free collection of daily messages to inspire you on your journey of recovery. Get it now.
Get recovery support anywhere, anytime with the Mobile MORE Field Guide to Life iPhone app.
Daily inspiration • Sober Challenges • Progress Tracker • Community Support • Meeting Finder • Relapse Prevention