Sunday, March 9, 2014
You are reading from the book Touchstones
We all wear masks, and the time comes when we cannot remove them without removing some of our own skin.
—Andre Berthiaume

The masks men wear are as varied as those who wear them, but their purpose is quite simple. We wear masks to hide our real faces from those around us and even from ourselves. There are seductive masks, innocent masks, white knight masks, tough guy masks, black sheep masks, lone wolf masks, and many more. Sometimes we want to take on another identity so others won't see our insecurities. Or we think taking the form of someone else will give us power over others, or they will like us better, or we can escape ourselves.

The cost of wearing a mask is not getting a chance to develop our real personalities. What masks are we attached to? Are we willing to give them up in the interest of our spiritual growth?

May I have the courage to drop my phony masks in order to grow stronger in self-knowledge.
From Touchstones: A Book of Daily Meditations for Men ©1986, 1991 by Hazelden Foundation. All rights reserved. No portion of this publication may be reproduced in any manner without the written permission of the publisher.

Touchstones is available for purchase in our online bookstore.

Make Touchstones my default Thought for the Day Category.
Register for our free motivational emails
SIGN UP for our Today's Gift email service. They're our daily gift to you.
The Gifts of Imperfection, Rated #1 by The New York Times
Recovery Support App
We have an app for that — Our daily meditation books are available as apps for your smart phone. Learn more.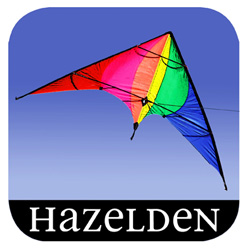 Inspirations from Hazelden is a free collection of daily messages to inspire you on your journey of recovery. Get it now.
Get recovery support anywhere, anytime with the Mobile MORE Field Guide to Life iPhone app.
Daily inspiration • Sober Challenges • Progress Tracker • Community Support • Meeting Finder • Relapse Prevention