Friday, October 31, 2014
You are reading from the book Touchstones
Superficiality is the curse of our age. The doctrine of instant satisfaction is a primary spiritual problem.
—Richard J. Foster

As we have reached for instant cures, one-minute answers, and quick highs, we have developed lifestyles that foreclosed deeper possibilities. For instance, when we fail to stay and resolve conflicts in a relationship, we miss the joys of a renewed understanding. Our spiritual development comes in steps, small but meaningful increments that build over a period of time. Many of us have not been patient men and our newfound spiritual life is teaching us that the quickest, most efficient answer isn't always best.

Today, our greatest temptation may be to grab for the fast solutions rather than allowing time for small but important steps to occur. When we are frustrated, it will help to remember the difficulty may lie in our insistence on a quick answer. Sometimes simply being true to ourselves and standing as a witness while the answer develops are all that is asked of us.

I will have faith that time is on my side and it will teach me valuable things.
From Touchstones: A Book of Daily Meditations for Men ©1986, 1991 by Hazelden Foundation. All rights reserved. No portion of this publication may be reproduced in any manner without the written permission of the publisher.

Touchstones is available for purchase in our online bookstore.

Make Touchstones my default Thought for the Day Category.
Register for our free motivational emails
SIGN UP for our Today's Gift email service. They're our daily gift to you.
The Gifts of Imperfection, Rated #1 by The New York Times
Recovery Support App
We have an app for that — Our daily meditation books are available as apps for your smart phone. Learn more.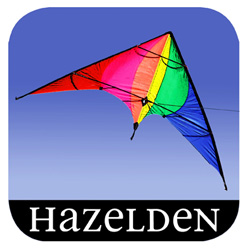 Inspirations from Hazelden is a free collection of daily messages to inspire you on your journey of recovery. Get it now.
Get recovery support anywhere, anytime with the Mobile MORE Field Guide to Life iPhone app.
Daily inspiration • Sober Challenges • Progress Tracker • Community Support • Meeting Finder • Relapse Prevention