Tuesday, September 2, 2014
You are reading from the book Touchstones
A lot of what passes for depression these days is nothing more than a body saying that it needs work.
—Geoffrey Norman

Exercise changes our thought patterns in beneficial ways. Often we may feel irritable or blue and see nothing we can do about the situation. Then we are amazed at what simply going for a half hour walk will do. Although our situations don't change, we are changed in how we respond to them. Exercise - whether going for a walk, working in the garden, playing ball, or scrubbing a floor - clears our minds. After some physical movement we find our thoughts getting clearer. Ideas come to mind that help us cope, and our spirit is energized.

Science has demonstrated that many serious cases of depression respond just as well to a program of vigorous daily exercise as to traditional treatment. In a sense, our Higher Power speaks to us through our muscles and bones when we move them. This spiritual experience, like many others, never comes from thinking about it, only from doing it.

Today, I will make time for physical activity.
From Touchstones: A Book of Daily Meditations for Men ©1986, 1991 by Hazelden Foundation. All rights reserved. No portion of this publication may be reproduced in any manner without the written permission of the publisher.

Touchstones is available for purchase in our online bookstore.

Make Touchstones my default Thought for the Day Category.
Register for our free motivational emails
SIGN UP for our Today's Gift email service. They're our daily gift to you.
The Gifts of Imperfection, Rated #1 by The New York Times
Recovery Support App
We have an app for that — Our daily meditation books are available as apps for your smart phone. Learn more.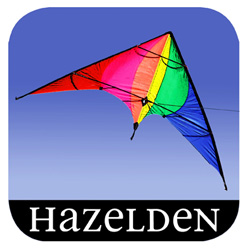 Inspirations from Hazelden is a free collection of daily messages to inspire you on your journey of recovery. Get it now.
Get recovery support anywhere, anytime with the Mobile MORE Field Guide to Life iPhone app.
Daily inspiration • Sober Challenges • Progress Tracker • Community Support • Meeting Finder • Relapse Prevention