Sunday, January 25, 2015
You are reading from the book Touchstones
A richer, more fulfilling, and more peaceful masculine spirituality will depend in no small measure upon new ways of learning to be sexual.
—James B. Nelson

For most men, sexuality is one of the central issues in recovery. Our addictive and codependent lives have been fed by an overemphasis on genital sexuality, satisfaction, and performance. Sex is so limited by this emphasis that many men have become more unhappy while becoming sexual athletes.

We need to learn how to deepen our sexual experiences. We can allow ourselves the vulnerability of learning from our partners. We need to know how they relate to us and how we can have both a spiritual and a physical connection. We can allow ourselves to be in loving relationships and enjoy the pleasure of touch. Consummation may not always be in orgasm, but in intimacy.

Today, I may experience my sexuality in many ways. My spiritual growth cannot be separated from how I learn to be sexual.
From Touchstones: A Book of Daily Meditations for Men ©1986, 1991 by Hazelden Foundation. All rights reserved. No portion of this publication may be reproduced in any manner without the written permission of the publisher.

Touchstones is available for purchase in our online bookstore.

Make Touchstones my default Thought for the Day Category.
Register for our free motivational emails
SIGN UP for our Today's Gift email service. They're our daily gift to you.
Hazelden Mobile App Wins White House Award
Recovery Support App
We have an app for that — Our daily meditation books are available as apps for your smart phone. Learn more.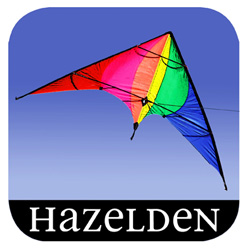 Inspirations from Hazelden is a free collection of daily messages to inspire you on your journey of recovery. Get it now.
Get recovery support anywhere, anytime with the Mobile MORE Field Guide to Life iPhone app.
Daily inspiration • Sober Challenges • Progress Tracker • Community Support • Meeting Finder • Relapse Prevention