Tuesday, April 28, 2015
You are reading from the book Touchstones
Indeed, this need of individuals to be right is so great that they are willing to sacrifice themselves, their relationships, and even love for it.
—Reuel Howe

We may have an inner drive to be right - and even to prove we are right. We often have been expected to know about the world and how things work, as if our manhood were tied to knowing. So when we don't know the right answer, or when a person disagrees with us, we may get upset because we feel our masculine honor is in question.

We should always remember that our honor requires being honest, not being right. Our masculinity is being true to ourselves as men, not being invincible. Demanding that our opinions always be accepted as right is destructive to our relationships. It cuts us off from people we love, and becomes hostile and selfish. We are learning to allow room for differences; we can love and respect people we disagree with. And we all have a right to be wrong part of the time.

I don't have to have all the right answers. Today, my ideas are just one man's honest thoughts.
From Touchstones: A Book of Daily Meditations for Men ©1986, 1991 by Hazelden Foundation. All rights reserved. No portion of this publication may be reproduced in any manner without the written permission of the publisher.

Touchstones is available for purchase in our online bookstore.

Make Touchstones my default Thought for the Day Category.
THOUGHT FOR THE DAY READINGS ARE MOVING!
Check them out on our new website at
www.hazeldenbettyford.org
And then bookmark the site so you won't miss a day!
Recovery Support App
We have an app for that — Our daily meditation books are available as apps for your smart phone. Learn more.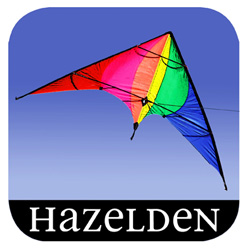 Inspirations from Hazelden is a free collection of daily messages to inspire you on your journey of recovery. Get it now.
Get recovery support anywhere, anytime with the Mobile MORE Field Guide to Life iPhone app.
Daily inspiration • Sober Challenges • Progress Tracker • Community Support • Meeting Finder • Relapse Prevention