Wednesday, October 1, 2014
You are reading from the book Touchstones
It was football time, apple time, harvest time, hunting time, and school time. Footsteps quickened. It was exciting to be in transition. It seemed more like the beginning of something than like the end of it.
—Paul Gruchow

Some days seem filled with the exciting energy of change. They are like walking on a bridge from one time period to the next. In the fall, our senses are filled with messages of change. Trees tell us it is happening. So do football games, and the cool chill in the morning air.

As summer wanes and winter approaches, we may need to grieve for what we leave behind before greeting what comes next. The changes we experience in recovery bring similar responses. We grieve the loss of our old friends, the bottle, the food binge, the romantic thrill, or the excitement of gambling or spending. We are able to grieve our losses because we accept them. We have chosen them. Now we move to the next season of our lives.

As I experience the circle of seasons outside me, I am grateful for the ongoing flow of change within.
From Touchstones: A Book of Daily Meditations for Men ©1986, 1991 by Hazelden Foundation. All rights reserved. No portion of this publication may be reproduced in any manner without the written permission of the publisher.

Touchstones is available for purchase in our online bookstore.

Make Touchstones my default Thought for the Day Category.
Register for our free motivational emails
SIGN UP for our Today's Gift email service. They're our daily gift to you.
The Gifts of Imperfection, Rated #1 by The New York Times
Recovery Support App
We have an app for that — Our daily meditation books are available as apps for your smart phone. Learn more.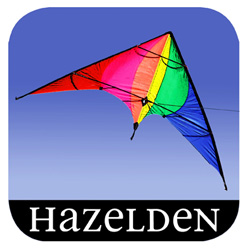 Inspirations from Hazelden is a free collection of daily messages to inspire you on your journey of recovery. Get it now.
Get recovery support anywhere, anytime with the Mobile MORE Field Guide to Life iPhone app.
Daily inspiration • Sober Challenges • Progress Tracker • Community Support • Meeting Finder • Relapse Prevention