Saturday, July 4, 2015
You are reading from the book Touchstones
Freedom means the right to be different, the right to be oneself.
—Ira Eisenstein

Each of us is a unique creature and has special gifts to contribute to the world. We were not free in the past because we were slaves to addictions and codependency. We know that freedom is precious. Compulsions and pressures for conformity stifle our creativity and erode our dignity. As we grow in our relationship to our Higher Power, we get stronger and more balanced in our unique qualities. Some of us have a talent for empathizing with others, some for writing and art, others for sports and physical activities.

There is no recipe that prescribes exactly what kind of men we should be. Because we're free, it is our creative task to discover what it means to be honest, masculine, contributing men within our particular circumstances. We don't get a list of directions for each day, only guidelines for progress. Through groups and friendships, we develop in our own ways and learn to respect each other's freedom.

I am grateful for the freedom to be uniquely and fully myself.
From Touchstones: A Book of Daily Meditations for Men ©1986, 1991 by Hazelden Foundation. All rights reserved. No portion of this publication may be reproduced in any manner without the written permission of the publisher.

Touchstones is available for purchase in our online bookstore.

Make Touchstones my default Thought for the Day Category.
THOUGHT FOR THE DAY READINGS ARE MOVING!
Check them out on our new website at
www.hazeldenbettyford.org
And then bookmark the site so you won't miss a day!
Recovery Support App
We have an app for that — Our daily meditation books are available as apps for your smart phone. Learn more.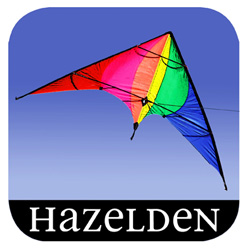 Inspirations from Hazelden is a free collection of daily messages to inspire you on your journey of recovery. Get it now.
Get recovery support anywhere, anytime with the Mobile MORE Field Guide to Life iPhone app.
Daily inspiration • Sober Challenges • Progress Tracker • Community Support • Meeting Finder • Relapse Prevention