Monday, April 21, 2014
You are reading from the book Touchstones
The first skill needed for the Inner Game is called "letting it happen." This means gradually building a trust in the innate ability of your body to learn and to perform.
—W. Timothy Gallwey

A strange and intriguing mystery confronts us in the Twelve Steps. We are mending our ways; we are becoming accountable; we are striving to do what is right, yet we are learning to let go. This seems like a contradiction of logic, but it leads us to a spiritual awakening.

We are becoming like the accomplished tennis player who has practiced diligently to develop every detail of his skill. Yet when he is playing the game, he cannot focus on control. He must get his ego out of the way and let himself go. It is in letting go that he rises to his highest level of fulfillment. Today we will do what we must. We can make the choices we are faced with. Then we allow ourselves to be carried along by our Higher Power to complete and fulfill the process.

I will look for opportunities to let it happen today.
From Touchstones: A Book of Daily Meditations for Men ©1986, 1991 by Hazelden Foundation. All rights reserved. No portion of this publication may be reproduced in any manner without the written permission of the publisher.

Touchstones is available for purchase in our online bookstore.

Make Touchstones my default Thought for the Day Category.
Register for our free motivational emails
SIGN UP for our Today's Gift email service. They're our daily gift to you.
The Gifts of Imperfection, Rated #1 by The New York Times
Recovery Support App
We have an app for that — Our daily meditation books are available as apps for your smart phone. Learn more.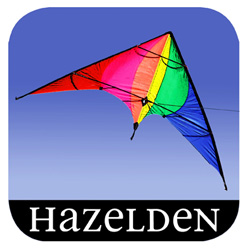 Inspirations from Hazelden is a free collection of daily messages to inspire you on your journey of recovery. Get it now.
Get recovery support anywhere, anytime with the Mobile MORE Field Guide to Life iPhone app.
Daily inspiration • Sober Challenges • Progress Tracker • Community Support • Meeting Finder • Relapse Prevention