Wednesday, December 17, 2014
You are reading from the book Touchstones
The purpose of man's life is not happiness but worthiness.
—Felix Adler

When we pursue happiness as a goal for its own sake, we usually reach the opposite point of emptiness. Feeling happy is a by-product of other life experiences. Happiness comes and goes. We welcome it but cannot capture and hold it, nor can we create a recipe for achieving happiness.

We will lead far more successful lives pursuing other values which we do have control over, such as honesty, respect for others and ourselves, seeking loving relationships, and making a contribution to the well being of others. We can accept unhappiness and difficulties without struggle when we know we are doing something that has greater meaning. Our Eleventh Step tells us we pray only for knowledge of God's will for us and the power to carry that out. This helps us focus on God's purpose for us. We can have an inner sense of joy knowing we are leading meaningful lives, even when we aren't having a particularly happy day.

I will seek the goals that make my life worthwhile and welcome happiness when it comes.
From Touchstones: A Book of Daily Meditations for Men ©1986, 1991 by Hazelden Foundation. All rights reserved. No portion of this publication may be reproduced in any manner without the written permission of the publisher.

Touchstones is available for purchase in our online bookstore.

Make Touchstones my default Thought for the Day Category.
Register for our free motivational emails
SIGN UP for our Today's Gift email service. They're our daily gift to you.
Hazelden Mobile App Wins White House Award
Recovery Support App
We have an app for that — Our daily meditation books are available as apps for your smart phone. Learn more.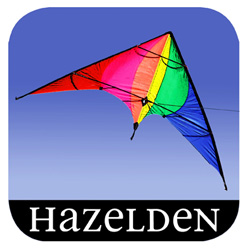 Inspirations from Hazelden is a free collection of daily messages to inspire you on your journey of recovery. Get it now.
Get recovery support anywhere, anytime with the Mobile MORE Field Guide to Life iPhone app.
Daily inspiration • Sober Challenges • Progress Tracker • Community Support • Meeting Finder • Relapse Prevention