Monday, July 6, 2015
Dual Personalities

It is as if we are each two people. When we are abstaining, we are calm, confident, and capable of handling the demands of every day. When we are in contact with our Higher Power, we have the right mental perspective and God's peace and love in our hearts.

Slipping back into the old attitudes and habits of our compulsive overeating days brings back our frightened, confused, and despairing selves. We lose our ability to function efficiently. We are antagonistic to those around us. Worst of all, we are cut off from the source of strength and light.

Remembering that the negative personality will destroy us makes us more determined not to give in to it. Abstinence, day by day, is our safety. Reliance on the OA group, our Twelve Step program, and our Higher Power keeps us living the good, new life of freedom.

Deliver me from my negative personality.
From Food for Thought: Daily Meditations for Overeaters by Elisabeth L. ©1980, 1992 by Hazelden Foundation. All rights reserved. No portion of this publication may be reproduced in any manner without the written permission of the publisher.

Food for Thought is available for purchase in our online bookstore.

Make Food for Thought my default Thought for the Day Category.
THOUGHT FOR THE DAY READINGS ARE MOVING!
Check them out on our new website at
www.hazeldenbettyford.org
And then bookmark the site so you won't miss a day!
Recovery Support App
We have an app for that — Our daily meditation books are available as apps for your smart phone. Learn more.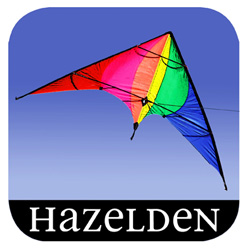 Inspirations from Hazelden is a free collection of daily messages to inspire you on your journey of recovery. Get it now.
Get recovery support anywhere, anytime with the Mobile MORE Field Guide to Life iPhone app.
Daily inspiration • Sober Challenges • Progress Tracker • Community Support • Meeting Finder • Relapse Prevention