Thursday, October 30, 2014
Accent on the Present

When we were obsessed with food, we were often obsessed with the past as well. We would rehash old hurts and resentments, old fears and desires. Our dreams, along with our waking hours, may have been filled with people from our past. Such preoccupation with the past prevented us from focusing on the present.

By realizing that compulsive overeating is a nonstop trip back to the hurts of the past, we become more determined to maintain abstinence. If we are to be alive in the present, we need to let go of the past. What is over is over and cannot be replayed except in our minds.

What we can do is turn our memories over to our Higher Power for healing. The creative Spirit, which is not bound by time, can take away old hurts and resentments. Then we are free to deal with the present and concentrate on doing God's will for us now, today. Living in the present keeps us in touch with the Power, which restores us to sanity.

May I remember that You are always now.
From Food for Thought: Daily Meditations for Overeaters by Elisabeth L. ©1980, 1992 by Hazelden Foundation. All rights reserved. No portion of this publication may be reproduced in any manner without the written permission of the publisher.

Food for Thought is available for purchase in our online bookstore.

Make Food for Thought my default Thought for the Day Category.
Register for our free motivational emails
SIGN UP for our Today's Gift email service. They're our daily gift to you.
The Gifts of Imperfection, Rated #1 by The New York Times
Recovery Support App
We have an app for that — Our daily meditation books are available as apps for your smart phone. Learn more.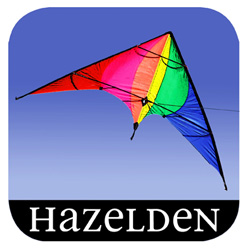 Inspirations from Hazelden is a free collection of daily messages to inspire you on your journey of recovery. Get it now.
Get recovery support anywhere, anytime with the Mobile MORE Field Guide to Life iPhone app.
Daily inspiration • Sober Challenges • Progress Tracker • Community Support • Meeting Finder • Relapse Prevention