Wednesday, October 1, 2014
Being True

Without rigorous honesty, we do not recover from compulsive overeating. We need to be honest about what we eat and honest about how we feel. In the past, we covered up pain with sugar frosting and tried to drown our inadequacies in carbohydrates. The time has come to deal with truth.

Alone, we are not perceptive enough to see the truth, nor strong enough to bear it. It is through our Higher Power and the OA fellowship that we are able to become true to the best that is in us. We admit that we have been living falsely, and we turn over our muddled lives so that God may straighten them out. His spirit is truth, and the light of that truth is what we need for our recovery.

Our Higher Power shows us how to be true step by step, as we are ready to progress. Each day we become more in touch with our real selves and each day our strength increases. Being true sets us free from compulsive overeating and free from the false values, hopes, and expectations, which have inhibited us.

Lead me into truth.
From Food for Thought: Daily Meditations for Overeaters by Elisabeth L. ©1980, 1992 by Hazelden Foundation. All rights reserved. No portion of this publication may be reproduced in any manner without the written permission of the publisher.

Food for Thought is available for purchase in our online bookstore.

Make Food for Thought my default Thought for the Day Category.
Register for our free motivational emails
SIGN UP for our Today's Gift email service. They're our daily gift to you.
The Gifts of Imperfection, Rated #1 by The New York Times
Recovery Support App
We have an app for that — Our daily meditation books are available as apps for your smart phone. Learn more.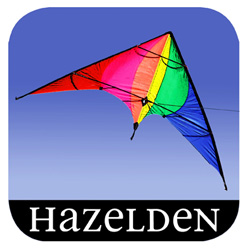 Inspirations from Hazelden is a free collection of daily messages to inspire you on your journey of recovery. Get it now.
Get recovery support anywhere, anytime with the Mobile MORE Field Guide to Life iPhone app.
Daily inspiration • Sober Challenges • Progress Tracker • Community Support • Meeting Finder • Relapse Prevention