Monday, January 26, 2015
Planning

There is a saying in our group to the effect that if we fail to plan, we plan to fail. If we do not have a food plan each day, we leave ourselves vulnerable to the attack of impulse and old habit.

Most of us find that we need to write down our three measured meals. Many of us continue to call them in to a food sponsor, even after the initial twenty-one days of abstinence. We can then go about the activities of the day without worrying about what we will eat. We become free to live without being obsessed with food.

Our pride often balks at the thought of calling another person and asking for help. We do not like to be committed to an eating plan. Let's remember that we tried to go it alone our own way, and that old way did not work. Let's be willing to try a new way that has worked for hundreds of OA members who are now at normal weight.

By Thy Grace, Lord, may I follow my food plan today.
From Food for Thought: Daily Meditations for Overeaters by Elisabeth L. ©1980, 1992 by Hazelden Foundation. All rights reserved. No portion of this publication may be reproduced in any manner without the written permission of the publisher.

Food for Thought is available for purchase in our online bookstore.

Make Food for Thought my default Thought for the Day Category.
Register for our free motivational emails
SIGN UP for our Today's Gift email service. They're our daily gift to you.
Hazelden Mobile App Wins White House Award
Recovery Support App
We have an app for that — Our daily meditation books are available as apps for your smart phone. Learn more.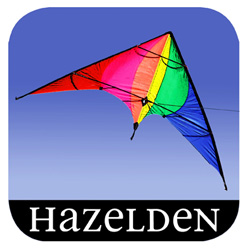 Inspirations from Hazelden is a free collection of daily messages to inspire you on your journey of recovery. Get it now.
Get recovery support anywhere, anytime with the Mobile MORE Field Guide to Life iPhone app.
Daily inspiration • Sober Challenges • Progress Tracker • Community Support • Meeting Finder • Relapse Prevention