Monday, May 25, 2015
Delayed Gratification

One of the advantages of maturity is the ability to delay gratification of desires and needs. It is this ability, which makes possible the achievement of long-range goals and plans. We compulsive overeaters have permitted childish demands for immediate satisfaction to drive us into addictive habits. We still have some emotional growing up to do.

When we come to the OA program, we accept a reasonable plan for the gratification of our appetite and hunger. We know that we will eat three times a day, and we choose our food. As our appetite adjusts to eating smaller amounts less frequently, we may experience some discomfort. As maturing individuals, we can accept this discomfort in the interest of a healthier, more attractive body and a saner, more peaceful mind. Instead of having to have what we want now, this minute, we are able to wait until the appropriate time.

Working the Steps makes us aware of the emotional growing we need to do in order to have more satisfying relationships with other people. Here, too, we often have to delay immediate satisfaction in order to achieve larger, more important goals.

I pray for emotional and spiritual maturity.
From Food for Thought: Daily Meditations for Overeaters by Elisabeth L. ©1980, 1992 by Hazelden Foundation. All rights reserved. No portion of this publication may be reproduced in any manner without the written permission of the publisher.

Food for Thought is available for purchase in our online bookstore.

Make Food for Thought my default Thought for the Day Category.
THOUGHT FOR THE DAY READINGS ARE MOVING!
Check them out on our new website at
www.hazeldenbettyford.org
And then bookmark the site so you won't miss a day!
Recovery Support App
We have an app for that — Our daily meditation books are available as apps for your smart phone. Learn more.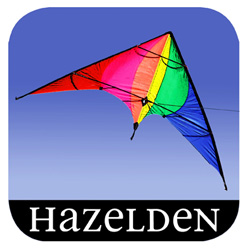 Inspirations from Hazelden is a free collection of daily messages to inspire you on your journey of recovery. Get it now.
Get recovery support anywhere, anytime with the Mobile MORE Field Guide to Life iPhone app.
Daily inspiration • Sober Challenges • Progress Tracker • Community Support • Meeting Finder • Relapse Prevention