Friday, March 6, 2015
Living Now

When we were eating compulsively, we left the here and now. We escaped into fantasy, and we were often unaware of how much we were eating. By some strange mental quirk, we were able to forget that we should have been burning up our excess fat, not adding more.

God is now. To make contact with Him is to bring ourselves in touch with what is real. When we first came to OA, we may have had doubts, if not downright disbelief, about the reality of God, but concrete experience has convinced most of us that a Higher Power is indeed in control.

In order to be rid of the mental obsession which drives us to the insane behavior of compulsive overeating, we practice being constantly tuned in to our Higher Power. He can restore us to sanity and keep us living in the present. By giving Him our past resentments and future fears, we become free to focus on the here and now. Without resentment and fear, we can see the beauty of the present moment.

Lord, keep me living in the here and now.
From Food for Thought: Daily Meditations for Overeaters by Elisabeth L. ©1980, 1992 by Hazelden Foundation. All rights reserved. No portion of this publication may be reproduced in any manner without the written permission of the publisher.

Food for Thought is available for purchase in our online bookstore.

Make Food for Thought my default Thought for the Day Category.
THOUGHT FOR THE DAY READINGS ARE MOVING!
Check them out on our new website at
www.hazeldenbettyford.org
And then bookmark the site so you won't miss a day!
Recovery Support App
We have an app for that — Our daily meditation books are available as apps for your smart phone. Learn more.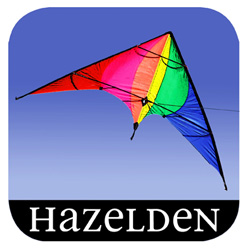 Inspirations from Hazelden is a free collection of daily messages to inspire you on your journey of recovery. Get it now.
Get recovery support anywhere, anytime with the Mobile MORE Field Guide to Life iPhone app.
Daily inspiration • Sober Challenges • Progress Tracker • Community Support • Meeting Finder • Relapse Prevention