Saturday, November 29, 2014
Flexibility

If we examine our behavior patterns when we were eating compulsively, we usually find that they were quite rigid. Our mental obsession and physical addiction kept us bound in repetitious behavior, which permitted very little spontaneity. With so much time and energy tied up in eating, we had very little flexibility. Most of our free time was used to support our addiction in one way or another.

As we recover, we may find ourselves threatened by unstructured time or by impromptu changes in schedule. An unexpected holiday can bring on feelings of emptiness or boredom. Changed plans can leave us feeling confused and unsettled. Without a firm routine, we may become uneasy.

Remembering that abstinence is the most important thing in our life without exception can provide an anchor when we are required to be flexible. As long as we remain abstinent, we are free to alter schedules and plans according to preference and convenience. Flexibility and spontaneity are possible when abstinence is firm.

Show me how to be flexible.
From Food for Thought: Daily Meditations for Overeaters by Elisabeth L. ©1980, 1992 by Hazelden Foundation. All rights reserved. No portion of this publication may be reproduced in any manner without the written permission of the publisher.

Food for Thought is available for purchase in our online bookstore.

Make Food for Thought my default Thought for the Day Category.
Register for our free motivational emails
SIGN UP for our Today's Gift email service. They're our daily gift to you.
Hazelden Mobile App Wins White House Award
Recovery Support App
We have an app for that — Our daily meditation books are available as apps for your smart phone. Learn more.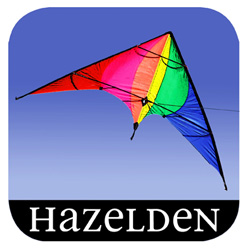 Inspirations from Hazelden is a free collection of daily messages to inspire you on your journey of recovery. Get it now.
Get recovery support anywhere, anytime with the Mobile MORE Field Guide to Life iPhone app.
Daily inspiration • Sober Challenges • Progress Tracker • Community Support • Meeting Finder • Relapse Prevention