Friday, August 29, 2014
Love God and Work the Program

How clear everything becomes when we put abstaining and recovering from compulsive eating first in our lives! As we recover, we grow in love for the Higher Power, which makes possible our new life. Loving God and working the program becomes our main purpose every day. From this, all else follows.

When we are confused and harried by conflicting demands on our time and attention, we need to withdraw for a moment and get back in touch with the God within. As long as we are sincerely trying to do His will, we do not have to be upset by negative responses from other people, whether their disapproval is real or imagined.

As our Higher Power provides a focus for our love, working the program provides a focus for our energies and ambitions. Whatever our situation, we are each capable of growing along spiritual lines, and it is this growth and progress which gives us deep, lasting satisfaction.

Accept my love and work.
From Food for Thought: Daily Meditations for Overeaters by Elisabeth L. ©1980, 1992 by Hazelden Foundation. All rights reserved. No portion of this publication may be reproduced in any manner without the written permission of the publisher.

Food for Thought is available for purchase in our online bookstore.

Make Food for Thought my default Thought for the Day Category.
Register for our free motivational emails
SIGN UP for our Today's Gift email service. They're our daily gift to you.
The Gifts of Imperfection, Rated #1 by The New York Times
Recovery Support App
We have an app for that — Our daily meditation books are available as apps for your smart phone. Learn more.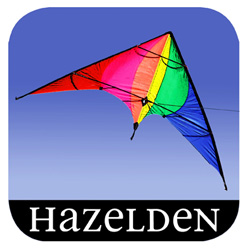 Inspirations from Hazelden is a free collection of daily messages to inspire you on your journey of recovery. Get it now.
Get recovery support anywhere, anytime with the Mobile MORE Field Guide to Life iPhone app.
Daily inspiration • Sober Challenges • Progress Tracker • Community Support • Meeting Finder • Relapse Prevention