Saturday, August 1, 2015
Promptings

If we are listening, we will hear promptings from the inner voice. Often they are suggestions for small acts of kindness and love. Sometimes they are urgings to do a difficult deed in order to correct a wrong or to apologize for a mistake. Whatever the prompting, we are free to ignore it or act on it.

Often, ignoring the prompting would appear to be the easiest course. Why should we go out of our way to help someone else, particularly if that person is a stranger? Apologies are frequently embarrassing and deflate our pride. Reaching out to someone with love makes us vulnerable to rejection, and we fear exposure.

In the long run, to ignore the promptings of our inner voice is to commit spiritual suicide. These promptings are intended for our growth, and if we do not grow in love, we will atrophy and decay. Through the Twelve Steps, our Higher Power leads us to do many things, which we would prefer to avoid, but which ensure our recovery.

I pray for willingness to follow the promptings of the inner voice.
From Food for Thought: Daily Meditations for Overeaters by Elisabeth L. ©1980, 1992 by Hazelden Foundation. All rights reserved. No portion of this publication may be reproduced in any manner without the written permission of the publisher.

Food for Thought is available for purchase in our online bookstore.

Make Food for Thought my default Thought for the Day Category.
THOUGHT FOR THE DAY READINGS ARE MOVING!
Check them out on our new website at
www.hazeldenbettyford.org
And then bookmark the site so you won't miss a day!
Recovery Support App
We have an app for that — Our daily meditation books are available as apps for your smart phone. Learn more.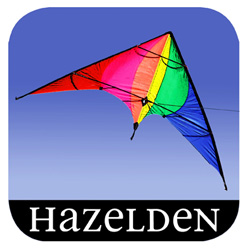 Inspirations from Hazelden is a free collection of daily messages to inspire you on your journey of recovery. Get it now.
Get recovery support anywhere, anytime with the Mobile MORE Field Guide to Life iPhone app.
Daily inspiration • Sober Challenges • Progress Tracker • Community Support • Meeting Finder • Relapse Prevention