Tuesday, July 29, 2014
Always Abstinence

As recovering compulsive overeaters, we have a fixed focal point of reference. Abstinence is the most important thing in our lives without exception.

What began, as weakness has become strength. Whatever happens to us, we know that by maintaining abstinence we will be able to cope. As long as abstinence controls our self-destructive inner enemy, we are able to function effectively.

This does not mean that we will be free from problems. Abstaining does not get rid of all of our difficulties. There will be times when we are depressed, anxious, afraid, angry, bored, and in pain. To be alive is to be subject to these negative emotions, as well as the positive ones, which we enjoy.

By abstaining, we are able to face reality instead of escaping into a worse predicament. No matter how difficult the day, it has been a good one for the compulsive overeater who has abstained.

I pray for abstinence always.
From Food for Thought: Daily Meditations for Overeaters by Elisabeth L. ©1980, 1992 by Hazelden Foundation. All rights reserved. No portion of this publication may be reproduced in any manner without the written permission of the publisher.

Food for Thought is available for purchase in our online bookstore.

Make Food for Thought my default Thought for the Day Category.
Register for our free motivational emails
SIGN UP for our Today's Gift email service. They're our daily gift to you.
The Gifts of Imperfection, Rated #1 by The New York Times
Recovery Support App
We have an app for that — Our daily meditation books are available as apps for your smart phone. Learn more.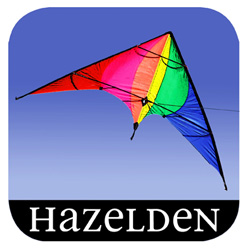 Inspirations from Hazelden is a free collection of daily messages to inspire you on your journey of recovery. Get it now.
Get recovery support anywhere, anytime with the Mobile MORE Field Guide to Life iPhone app.
Daily inspiration • Sober Challenges • Progress Tracker • Community Support • Meeting Finder • Relapse Prevention