Monday, April 27, 2015
Food Is No Cure all

In spite of what we compulsive overeaters may have believed, food does not solve our emotional or spiritual problems. Food cannot fill our hearts with love, no matter how much we eat. Rather than erasing our difficulties with family, friends, and self, overeating multiplies them.

If our problem were that of not having enough to eat, food would be the solution. It is possible for us to be overweight and undernourished at the same time, if we are eating the wrong foods. For most of us, though, the difficulty is simply that we like to eat too much. The only cure all for that problem is eating less!

The good news for compulsive overeaters is that a life of abstinence and control is possible. We do not have to be destroyed by our disease. When we recognize that we have been using food to do what only our Higher Power can do, we are on the way to recovery. Instead of turning to food to ease our aches and satisfy our cravings, we turn to God.

Thank You for being there for me.
From Food for Thought: Daily Meditations for Overeaters by Elisabeth L. ©1980, 1992 by Hazelden Foundation. All rights reserved. No portion of this publication may be reproduced in any manner without the written permission of the publisher.

Food for Thought is available for purchase in our online bookstore.

Make Food for Thought my default Thought for the Day Category.
THOUGHT FOR THE DAY READINGS ARE MOVING!
Check them out on our new website at
www.hazeldenbettyford.org
And then bookmark the site so you won't miss a day!
Recovery Support App
We have an app for that — Our daily meditation books are available as apps for your smart phone. Learn more.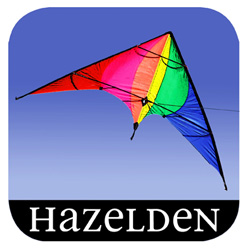 Inspirations from Hazelden is a free collection of daily messages to inspire you on your journey of recovery. Get it now.
Get recovery support anywhere, anytime with the Mobile MORE Field Guide to Life iPhone app.
Daily inspiration • Sober Challenges • Progress Tracker • Community Support • Meeting Finder • Relapse Prevention