Thursday, September 3, 2015
Friends and Enemies

Sometimes our friends or members of our family urge us to eat food that is not part of our plan. If we allow ourselves to be manipulated into eating something to please someone else, we are in danger of losing the most important thing in our life - abstinence. Anyone who tries to make us feel uncomfortable because of our illness is acting as an enemy, rather than a friend.

To some people close to us, an explanation of our food plan may be helpful. Repeated discussions, however, are usually unnecessary and unproductive. We alone are responsible for what we put into our mouths. If those around us cannot or will not understand, then that is their problem, not ours.

When confronted with food, which we know is harmful to us, the simplest response is a firm "No, thank you." When we ourselves are determined to maintain abstinence, no one else, whether friend or enemy, can prevent us from following our plan.

Protect me, Lord, from my friends and enemies.
From Food for Thought: Daily Meditations for Overeaters by Elisabeth L. ©1980, 1992 by Hazelden Foundation. All rights reserved. No portion of this publication may be reproduced in any manner without the written permission of the publisher.

Food for Thought is available for purchase in our online bookstore.

Make Food for Thought my default Thought for the Day Category.
THOUGHT FOR THE DAY READINGS ARE MOVING IN SEPTEMBER 2015!
Check them out on our new website at
www.hazeldenbettyford.org
And then bookmark the site so you won't miss a day!
Recovery Support App
We have an app for that — Our daily meditation books are available as apps for your smart phone. Learn more.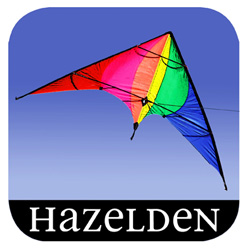 Inspirations from Hazelden is a free collection of daily messages to inspire you on your journey of recovery. Get it now.
Get recovery support anywhere, anytime with the Mobile MORE Field Guide to Life iPhone app.
Daily inspiration • Sober Challenges • Progress Tracker • Community Support • Meeting Finder • Relapse Prevention