Wednesday, April 16, 2014
Helping Others

Twelfth Step work is essential in OA, since in order to keep the program ourselves we have to give it away. Each of us finds opportunities to share what we have received.

It is discouraging when someone we wish to help turns down the program. It is hard to know what to say or do when a friend who needs OA responds to our efforts with indifference or hostility. Sometimes, those we are trying to help take advantage of our time and patience. Often, we feel inadequate when we encounter a person with seemingly overwhelming and insoluble problems.

As we go about our Twelfth Step work, let's remember that the best way we can help someone else is by maintaining our own abstinence. Let's also remember to turn over our perplexities to our Higher Power. We do the best we can, according to the insight we are given at the time, and we leave the results to God.

Show me what to do for those I would help.
From Food for Thought: Daily Meditations for Overeaters by Elisabeth L. ©1980, 1992 by Hazelden Foundation. All rights reserved. No portion of this publication may be reproduced in any manner without the written permission of the publisher.

Food for Thought is available for purchase in our online bookstore.

Make Food for Thought my default Thought for the Day Category.
Register for our free motivational emails
SIGN UP for our Today's Gift email service. They're our daily gift to you.
The Gifts of Imperfection, Rated #1 by The New York Times
Recovery Support App
We have an app for that — Our daily meditation books are available as apps for your smart phone. Learn more.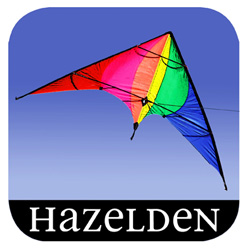 Inspirations from Hazelden is a free collection of daily messages to inspire you on your journey of recovery. Get it now.
Get recovery support anywhere, anytime with the Mobile MORE Field Guide to Life iPhone app.
Daily inspiration • Sober Challenges • Progress Tracker • Community Support • Meeting Finder • Relapse Prevention