Saturday, October 25, 2014
Letting Go of the Past

... in thy book were written, every one of them, the days that were formed for me when as yet there was none of them.
—Ps. 139:16

Some people believe that each of our days were planned, Divinely Ordered, before we were born. God knew, they say, and planned exactly what was to transpire.

Others suggest we chose, we participated in planning our life - the events, the people, the circumstances that were to take place, in order to work through our issues and learn the lessons we needed to master.

Whatever our philosophy, our interpretation can be similar: Our past is neither an accident nor a mistake. We have been where we needed to be, with the necessary people. We can embrace our history, with its pain, its imperfections, and its mistakes, even its tragedies. It is uniquely ours; it was intended just for us.

Today, we are right where we need to be. Our present circumstances are exactly as they need to be - for now.

Today, I will let go of my guilt and fear about my past and present circumstances. I will trust that where I have been and where I am now are right for me.
From The Language of Letting Go by Melody Beattie ©1990, Hazelden Foundation. All rights reserved. No portion of this publication may be reproduced in any manner without the written permission of the publisher.
The Language of Letting Go is available for purchase in our online bookstore.

Make Language of Letting Go my default Thought for the Day Category.
Register for our free motivational emails
SIGN UP for our Today's Gift email service. They're our daily gift to you.
The Gifts of Imperfection, Rated #1 by The New York Times
Recovery Support App
We have an app for that — Our daily meditation books are available as apps for your smart phone. Learn more.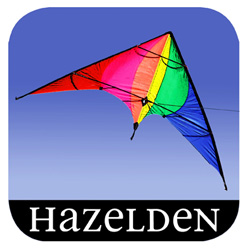 Inspirations from Hazelden is a free collection of daily messages to inspire you on your journey of recovery. Get it now.
Get recovery support anywhere, anytime with the Mobile MORE Field Guide to Life iPhone app.
Daily inspiration • Sober Challenges • Progress Tracker • Community Support • Meeting Finder • Relapse Prevention