Saturday, March 28, 2015
Balance

Seek balance.

Balance emotions with reason.
Combine detachment with doing our part.

Balance giving with receiving.

Alternate work with play, business with personal activities.

Balance tending to our spiritual needs with tending to our other needs.

Juggle responsibilities to others with responsibilities to ourselves.

Balance caring about others with caring about ourselves.

Whenever possible, let's be good to others, but be good to ourselves too.

Some of us have to make up for lost time.

Today, I will strive for balance.
From The Language of Letting Go by Melody Beattie ©1990, Hazelden Foundation. All rights reserved. No portion of this publication may be reproduced in any manner without the written permission of the publisher.
The Language of Letting Go is available for purchase in our online bookstore.

Make Language of Letting Go my default Thought for the Day Category.
THOUGHT FOR THE DAY READINGS ARE MOVING!
Check them out on our new website at
www.hazeldenbettyford.org
And then bookmark the site so you won't miss a day!
Recovery Support App
We have an app for that — Our daily meditation books are available as apps for your smart phone. Learn more.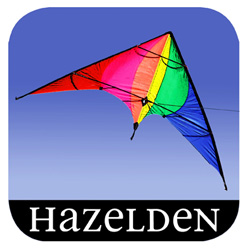 Inspirations from Hazelden is a free collection of daily messages to inspire you on your journey of recovery. Get it now.
Get recovery support anywhere, anytime with the Mobile MORE Field Guide to Life iPhone app.
Daily inspiration • Sober Challenges • Progress Tracker • Community Support • Meeting Finder • Relapse Prevention