Saturday, March 8, 2014
Surrender

Made a decision to turn our will and our lives over to the care of God, as we understood Him.
—Step Three of Al-Anon

Surrendering to a Power greater than ourselves is how we become empowered.

We become empowered in a new, better, more effective way than we believed possible.

Doors open. Windows open. Possibilities occur. Our energy becomes channeled, at last, in areas and ways that work for us. We become in tune with the Plan for our life and our place in the Universe.

And there is a Plan and Place for us. We shall see that. We shall know that. The Universe will open up and make a special place for us, with all that we need provided.

It will be good. Understand that it is good, now.

Learning to own our power will come, if we are open to it. We do not need to stop at powerlessness and helplessness. That is a temporary place where we re-evaluate where we have been trying to have power when we have none.

Once we surrender, it is time to become empowered.

Let the power come, naturally. It is there. It is ours.

Today, I will be open to understanding what it means to own my power. I will accept powerlessness where I have no power; I will also accept the power that is mine to receive.
From The Language of Letting Go by Melody Beattie ©1990, Hazelden Foundation. All rights reserved. No portion of this publication may be reproduced in any manner without the written permission of the publisher.
The Language of Letting Go is available for purchase in our online bookstore.

Make Language of Letting Go my default Thought for the Day Category.
Register for our free motivational emails
SIGN UP for our Today's Gift email service. They're our daily gift to you.
The Gifts of Imperfection, Rated #1 by The New York Times
Recovery Support App
We have an app for that — Our daily meditation books are available as apps for your smart phone. Learn more.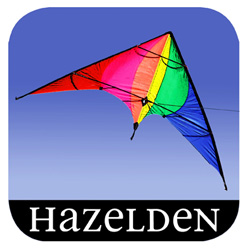 Inspirations from Hazelden is a free collection of daily messages to inspire you on your journey of recovery. Get it now.
Get recovery support anywhere, anytime with the Mobile MORE Field Guide to Life iPhone app.
Daily inspiration • Sober Challenges • Progress Tracker • Community Support • Meeting Finder • Relapse Prevention