Tuesday, November 25, 2014
Awareness

When we first become aware of a problem, a situation, or a feeling, we may react with anxiety or fear. There is no need to fear awareness. No need.

Awareness is the first step toward positive change and growth. It's the first step toward solving the problem, or getting the need met, the first step toward the future. It's how we focus on the next lesson.

Awareness is how life, the Universe, and our Higher Power get our attention and prepare us for change. The process of becoming changed begins with awareness. Awareness, acceptance, and change - that's the cycle. We can accept the temporary discomfort from awareness because that's how we're moved to a better place. We can accept the temporary discomfort because we can trust God, and ourselves.

Today, I will be grateful for any awareness I encounter. I will display gratitude, peace, and dignity when life gets my attention. I will remember that it's okay to accept the temporary discomfort from awareness because I can trust that it's my Higher Power moving me forward.
From The Language of Letting Go by Melody Beattie ©1990, Hazelden Foundation. All rights reserved. No portion of this publication may be reproduced in any manner without the written permission of the publisher.
The Language of Letting Go is available for purchase in our online bookstore.

Make Language of Letting Go my default Thought for the Day Category.
Register for our free motivational emails
SIGN UP for our Today's Gift email service. They're our daily gift to you.
Hazelden Mobile App Wins White House Award
Recovery Support App
We have an app for that — Our daily meditation books are available as apps for your smart phone. Learn more.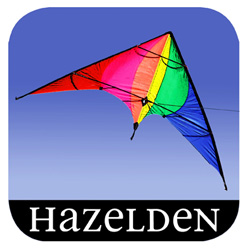 Inspirations from Hazelden is a free collection of daily messages to inspire you on your journey of recovery. Get it now.
Get recovery support anywhere, anytime with the Mobile MORE Field Guide to Life iPhone app.
Daily inspiration • Sober Challenges • Progress Tracker • Community Support • Meeting Finder • Relapse Prevention