Thursday, May 28, 2015
Letting Go of Self Doubt

A married woman who had recently joined Al-Anon called me one afternoon. She worked part-time as a registered nurse, had assumed all the responsibilities for raising her two children, and did all the household chores, including repairs and finances. "I want to separate from my husband," she sobbed. "I can't stand him or his abuse any longer. But tell me, please tell me," she said, "do you think I can take care of myself?"
—Codependent No More

Not only is it okay to take care of ourselves, we can take good care of ourselves.

Many of us, so confident about our ability to take care of others, doubt our inherent strength to care for ourselves. We may have come to believe, from our past or present circumstances, that we need to take care of others and we need others to take care of us. This is the ultimate codependent belief.

No matter where this self-defeating belief was born, we can release it and replace it with a better one, a healthier one, a more accurate one.

We can take care of ourselves -- whether we are in or out of a relationship. Everything we need will be provided. We will have loved ones, friends, and our Higher Power to help.

Knowing that we can take care of ourselves doesn't mean we won't have feelings of fear, discomfort, doubt, anger, and fragility at times. It means we practice "courageous vulnerability," as Colette Dowling called it in Cinderella Complex. We may feel scared, but we do it anyway.

Today, God, help me know how I can take care of myself.
From The Language of Letting Go by Melody Beattie ©1990, Hazelden Foundation. All rights reserved. No portion of this publication may be reproduced in any manner without the written permission of the publisher.
The Language of Letting Go is available for purchase in our online bookstore.

Make Language of Letting Go my default Thought for the Day Category.
THOUGHT FOR THE DAY READINGS ARE MOVING!
Check them out on our new website at
www.hazeldenbettyford.org
And then bookmark the site so you won't miss a day!
Recovery Support App
We have an app for that — Our daily meditation books are available as apps for your smart phone. Learn more.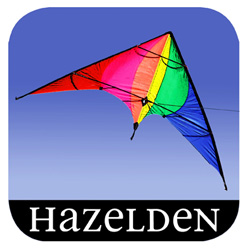 Inspirations from Hazelden is a free collection of daily messages to inspire you on your journey of recovery. Get it now.
Get recovery support anywhere, anytime with the Mobile MORE Field Guide to Life iPhone app.
Daily inspiration • Sober Challenges • Progress Tracker • Community Support • Meeting Finder • Relapse Prevention