Thursday, April 17, 2014
Taking Care of Ourselves

We often refer to recovery from codependency and adult child issues as self-care. Self-care is not, as some may think, a spin off of the Me generation. It isn't self-indulgence. It isn't selfishness - in the negative interpretation of that word.

We're learning to take care of ourselves, instead of obsessively focusing on another person. We're learning self-responsibility, instead of feeling excessively responsible for others. Self-care also means tending to our true responsibilities to others; we do this better when we're not feeling overly responsible.

Self-care sometimes means, me first, but usually, me too. It means we are responsible for ourselves and can choose to no longer be victims.

Self-care means learning to love the person we're responsible for taking care of - ourselves. We do not do this to hibernate in a cocoon of isolation and self indulgence; we do it so we can better love others, and learn to let them love us.

Self-care isn't selfish; it's self-esteem.

Today, God, help me love myself. Help me let go of feeling excessively responsible for those around me. Show me what I need to do to take care of myself and be appropriately responsible to others.
From The Language of Letting Go by Melody Beattie ©1990, Hazelden Foundation. All rights reserved. No portion of this publication may be reproduced in any manner without the written permission of the publisher.
The Language of Letting Go is available for purchase in our online bookstore.

Make Language of Letting Go my default Thought for the Day Category.
Register for our free motivational emails
SIGN UP for our Today's Gift email service. They're our daily gift to you.
The Gifts of Imperfection, Rated #1 by The New York Times
Recovery Support App
We have an app for that — Our daily meditation books are available as apps for your smart phone. Learn more.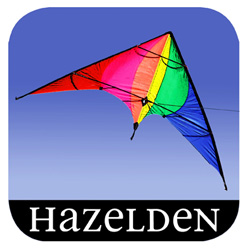 Inspirations from Hazelden is a free collection of daily messages to inspire you on your journey of recovery. Get it now.
Get recovery support anywhere, anytime with the Mobile MORE Field Guide to Life iPhone app.
Daily inspiration • Sober Challenges • Progress Tracker • Community Support • Meeting Finder • Relapse Prevention