Sunday, February 1, 2015
Step Two

Came to believe that a Power greater than ourselves could restore us to sanity.
—Step Two of Al-Anon

We come to believe in a better life through the powerful gift of other people - hearing them, seeing them, and watching the gift of recovery at work in their lives.

There is a Power greater than us. There is real hope now that things can and will be different and better for our life and us.

We are not in a "do it ourselves" program. We do not have to exert willpower to change. We do not have to force our recovery to happen. We do not have to pull ourselves up by our bootstraps just so we believe that there is a Power greater than ourselves - one who will get the job done in our life. This Power will do for us what your greatest and most diligent efforts could not accomplish.

Our Higher Power will restore us to a sane and beneficial life. All we do is believe.

Look. Watch. See the people around you. See the healing they have found. Then discover your own faith, your own belief, your own healing.

Today, regardless of my circumstances, I will believe to the best of my ability that a Power greater than myself can and will restore me to a peaceful, sane way of living. Then I will relax and let Him do that.
From The Language of Letting Go by Melody Beattie ©1990, Hazelden Foundation. All rights reserved. No portion of this publication may be reproduced in any manner without the written permission of the publisher.
The Language of Letting Go is available for purchase in our online bookstore.

Make Language of Letting Go my default Thought for the Day Category.
Register for our free motivational emails
SIGN UP for our Today's Gift email service. They're our daily gift to you.
Hazelden Mobile App Wins White House Award
Recovery Support App
We have an app for that — Our daily meditation books are available as apps for your smart phone. Learn more.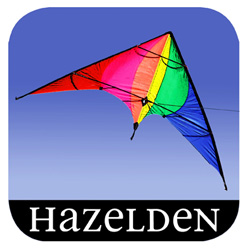 Inspirations from Hazelden is a free collection of daily messages to inspire you on your journey of recovery. Get it now.
Get recovery support anywhere, anytime with the Mobile MORE Field Guide to Life iPhone app.
Daily inspiration • Sober Challenges • Progress Tracker • Community Support • Meeting Finder • Relapse Prevention