Thursday, October 23, 2014
...words are more powerful than perhaps anyone suspects, and once deeply engraved in a child's mind, they are not easily eradicated.
—May Sarton

How burdened we became, as little girls, with the labels applied by parents, teachers, even school chums. We believe about ourselves what others teach us to believe. The messages aren't always overt. But even the very subtle ones are etched in our minds, and they remind us of our "shortcomings" long into adulthood.

Try as we might to forget the criticisms, the names, they linger in our memories and influence our self-perceptions as adults. The intervening years have done little to erase whatever emotional scars we acquired as children.

Our partnership with God will help us understand that we are spiritual beings with a wonderful purpose in this life. And we are as lovely, as capable, and as successful as we perceive ourselves to be. Our own thoughts and words, our own labels can become as powerful as those of our youth. It takes practice to believe in ourselves. But we can break the past's hold on us.

My higher power will help me know the real me. I am all that I ever needed to be; I am special, and I will come to believe that.
From Each Day a New Beginning: Daily Meditations for Women by Karen Casey © 1982, 1991 by Hazelden Foundation. All rights reserved. Published 1982. Second edition 1991. No portion of this publication may be reproduced in any manner without the written permission of the publisher
Each Day a New Beginning is available for purchase in our online bookstore.

Make Each Day a New Beginning my default Thought for the Day Category.
Register for our free motivational emails
SIGN UP for our Today's Gift email service. They're our daily gift to you.
The Gifts of Imperfection, Rated #1 by The New York Times
Recovery Support App
We have an app for that — Our daily meditation books are available as apps for your smart phone. Learn more.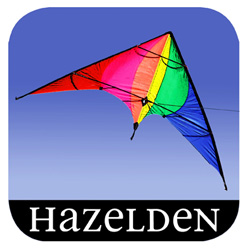 Inspirations from Hazelden is a free collection of daily messages to inspire you on your journey of recovery. Get it now.
Get recovery support anywhere, anytime with the Mobile MORE Field Guide to Life iPhone app.
Daily inspiration • Sober Challenges • Progress Tracker • Community Support • Meeting Finder • Relapse Prevention