Saturday, September 20, 2014
What difference does it make how I am treated by life? My real life is within.
—Angela L. Wozniak

It is said that we teach people how to treat us. How we treat others invites similar treatment. Our response to the external conditions of our lives can be greatly altered by our perceptions of those conditions. And we have control of that perception. No experience has to demoralize us. Each situation can be appreciated for its long-term contribution to our growth as happy, secure women.

No outside circumstances will offer us full time and forever the security we all long for. And in like manner, none will adversely interfere with our well being, except briefly and on occasion.

The program offers us the awareness that our security, happiness, and well being reside within. The uplifting moments of our lives may enhance our security, but they can't guarantee that it will last. Only the relationship we have with ourselves and God within can promise the gift of security.

The ripples in my day are reminders to me to go within.
From Each Day a New Beginning: Daily Meditations for Women by Karen Casey © 1982, 1991 by Hazelden Foundation. All rights reserved. Published 1982. Second edition 1991. No portion of this publication may be reproduced in any manner without the written permission of the publisher
Each Day a New Beginning is available for purchase in our online bookstore.

Make Each Day a New Beginning my default Thought for the Day Category.
Register for our free motivational emails
SIGN UP for our Today's Gift email service. They're our daily gift to you.
The Gifts of Imperfection, Rated #1 by The New York Times
Recovery Support App
We have an app for that — Our daily meditation books are available as apps for your smart phone. Learn more.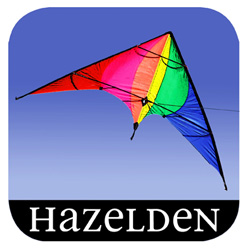 Inspirations from Hazelden is a free collection of daily messages to inspire you on your journey of recovery. Get it now.
Get recovery support anywhere, anytime with the Mobile MORE Field Guide to Life iPhone app.
Daily inspiration • Sober Challenges • Progress Tracker • Community Support • Meeting Finder • Relapse Prevention