Friday, December 19, 2014
My singing is very therapeutic. For three hours I have no troubles--I know how it's all going to come out.
—Beverly Sills

Have we each found an activity that takes us outside of ourselves? An activity that gives us a place to focus our attention? Being self-centered and focused on ourselves accompanies the illness we're struggling to recover from. The decision to quit preoccupying on ourselves, our own struggles with life, is not easy to maintain. But when we have an activity that excites us, on which we periodically concentrate our attention, we are strengthened. And the more we get outside of ourselves, the more aware we become that "all is well."

It seems our struggles are intensified as women. So often we face difficult situations at work and with children, alone. The preoccupation with our problems exaggerates them. And the vicious cycle entraps us. However, we don't have to stay trapped. We can pursue a hobby. We can take a class, join a health club. We can dare to follow whatever our desire - to try something new. We need to experience freedom from the inner turmoil in order to know that we deserve even more freedom.

Emotional health is just around the corner. I will turn my attention to the world outside myself.
From Each Day a New Beginning: Daily Meditations for Women by Karen Casey © 1982, 1991 by Hazelden Foundation. All rights reserved. Published 1982. Second edition 1991. No portion of this publication may be reproduced in any manner without the written permission of the publisher
Each Day a New Beginning is available for purchase in our online bookstore.

Make Each Day a New Beginning my default Thought for the Day Category.
Register for our free motivational emails
SIGN UP for our Today's Gift email service. They're our daily gift to you.
Hazelden Mobile App Wins White House Award
Recovery Support App
We have an app for that — Our daily meditation books are available as apps for your smart phone. Learn more.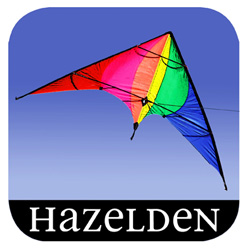 Inspirations from Hazelden is a free collection of daily messages to inspire you on your journey of recovery. Get it now.
Get recovery support anywhere, anytime with the Mobile MORE Field Guide to Life iPhone app.
Daily inspiration • Sober Challenges • Progress Tracker • Community Support • Meeting Finder • Relapse Prevention