Sunday, November 23, 2014
When you send out real love, real love will return to you.
—Florence Scovel Shinn

Real love is selfless love. It expects nothing in return. It is not conditional. It doesn't keep score. It is too seldom given. Many of us came into the program hurting, feeling unloved, looking desperately for love, unable to love selflessly. But we are learning.

We are climbing the same mountain, all of us. Our particular paths will cross the paths of many others before reaching the top where we will find full enlightenment. And any path we cross has a special contribution to make to our own progress. We can be grateful for all intersecting paths, no matter how adverse they seem at the time. We can offer all our fellow travelers real love, and our own trip will benefit many fold.

We need not be ashamed of our desire for love. Nor need we feel shame that we've bargained for it. But we do need to understand that the kind of love we seek can only be gained when we quit searching for it and simply offer it to all the people in our midst.

I will look into the hearts of all the people I encounter today and offer them love. I'll receive that which I give.
From Each Day a New Beginning: Daily Meditations for Women by Karen Casey © 1982, 1991 by Hazelden Foundation. All rights reserved. Published 1982. Second edition 1991. No portion of this publication may be reproduced in any manner without the written permission of the publisher
Each Day a New Beginning is available for purchase in our online bookstore.

Make Each Day a New Beginning my default Thought for the Day Category.
Register for our free motivational emails
SIGN UP for our Today's Gift email service. They're our daily gift to you.
Hazelden Mobile App Wins White House Award
Recovery Support App
We have an app for that — Our daily meditation books are available as apps for your smart phone. Learn more.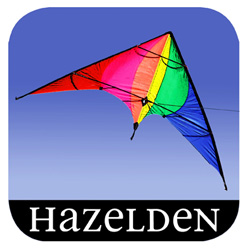 Inspirations from Hazelden is a free collection of daily messages to inspire you on your journey of recovery. Get it now.
Get recovery support anywhere, anytime with the Mobile MORE Field Guide to Life iPhone app.
Daily inspiration • Sober Challenges • Progress Tracker • Community Support • Meeting Finder • Relapse Prevention