Saturday, January 31, 2015
Woman must not accept; she must challenge. She must not be awed by that which has been built up around her; she must reverence that woman in her which struggles for expression.
—Margaret Sanger

Our desire to grow, to make a place for ourselves in the world of our friends, to know that we have counted in the lives of others, is healthy and necessary to our existence as whole women. The inner urging to move ahead, to try a new approach to an old problem, to go after a new job, to learn a new skill, is evidence of God's eternal Spirit within.

Our meaning in this life is found through following the guidance that beckons us toward these new horizons, perhaps new friends, even new locations. We can trust the urge. We can reverence the urge. It will not lead us astray, provided we do not try to lead it. We each have a special gift to express in this life among those to whom we've been led.

For years, many of us quelled the inner urge out of fear; but, fortunately, it didn't desert us. To be human is to have a constant desire to be more than we are. The fears still come, but as we move through them, with the support of other women, other friends, the program gives us the thrill of achievement. We know there is meaning in our existence.

The need to grow, to change, to affect the world around us is part of God's plan for each of us. I will trust the urge; I will let it guide my steps.
From Each Day a New Beginning: Daily Meditations for Women by Karen Casey © 1982, 1991 by Hazelden Foundation. All rights reserved. Published 1982. Second edition 1991. No portion of this publication may be reproduced in any manner without the written permission of the publisher
Each Day a New Beginning is available for purchase in our online bookstore.

Make Each Day a New Beginning my default Thought for the Day Category.
Register for our free motivational emails
SIGN UP for our Today's Gift email service. They're our daily gift to you.
Hazelden Mobile App Wins White House Award
Recovery Support App
We have an app for that — Our daily meditation books are available as apps for your smart phone. Learn more.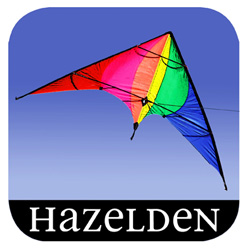 Inspirations from Hazelden is a free collection of daily messages to inspire you on your journey of recovery. Get it now.
Get recovery support anywhere, anytime with the Mobile MORE Field Guide to Life iPhone app.
Daily inspiration • Sober Challenges • Progress Tracker • Community Support • Meeting Finder • Relapse Prevention