Tuesday, July 7, 2015
. . . that is what learning is. You suddenly understand something you've understood all your life, but in a new way.
—Doris Lessing

As we are changed by our experiences, that which we know also changes. Our experiences foster growth and enlightenment, and all awarenesses give way to new understandings. We are forever students of life blessed with particular lessons designed only for us. There is joy in knowing that learning has no end and that each day offers us a chance to move closer to becoming the persons we are meant to be.

To understand something more deeply requires that we be open to the ideas of others, willing to part with our present opinions. The program offers us many opportunities to trade in the understandings we've outgrown. Throughout our recovery we have discovered new interpretations of old ideas. And we will continue to expand our understanding.

Every situation, every person, every feeling, every idea has a slightly different hue each time we encounter it. The wonder of this is that life is forever enriched, forever fresh.

Each moment offers me a chance to know better who I am and to understand more fully the real contribution that is mine to make in this life. I will let the anticipation of my changing ideas excite me.
From Each Day a New Beginning: Daily Meditations for Women by Karen Casey © 1982, 1991 by Hazelden Foundation. All rights reserved. Published 1982. Second edition 1991. No portion of this publication may be reproduced in any manner without the written permission of the publisher
Each Day a New Beginning is available for purchase in our online bookstore.

Make Each Day a New Beginning my default Thought for the Day Category.
THOUGHT FOR THE DAY READINGS ARE MOVING!
Check them out on our new website at
www.hazeldenbettyford.org
And then bookmark the site so you won't miss a day!
Recovery Support App
We have an app for that — Our daily meditation books are available as apps for your smart phone. Learn more.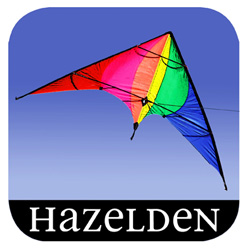 Inspirations from Hazelden is a free collection of daily messages to inspire you on your journey of recovery. Get it now.
Get recovery support anywhere, anytime with the Mobile MORE Field Guide to Life iPhone app.
Daily inspiration • Sober Challenges • Progress Tracker • Community Support • Meeting Finder • Relapse Prevention