Sunday, March 9, 2014
I want to get you excited about who you are, what you are, what you have, and what can still be for you. I want to inspire you to see that you can go far beyond where you are right now.
—Virginia Satir

Deciding to recover was our first step. That decision meant we did want to go beyond where we were. We did want something better for ourselves. And at times, in fleeting moments, we have been excited about who we are and our prospects for a better life.

The excitement and the inspiration come and go; they are seldom stationary. We can actively create the excitement and the inspiration. We need not wait for them to come to us. That's one of the choices we have as human beings, as women.

Passively waiting for "the good life" is past behavior. Each day, this day, we can set our sights on reaching a goal--we can take a step, or two, toward that goal. Progress is there for the making--achievement is there for the taking.

Whatever our hearts' pure desires, we can move toward that goal. We are what we need to be. We have what we need to move ahead.

Today, I will let my excitement for life's possibilities spur me on.
From Each Day a New Beginning: Daily Meditations for Women by Karen Casey © 1982, 1991 by Hazelden Foundation. All rights reserved. Published 1982. Second edition 1991. No portion of this publication may be reproduced in any manner without the written permission of the publisher
Each Day a New Beginning is available for purchase in our online bookstore.

Make Each Day a New Beginning my default Thought for the Day Category.
Register for our free motivational emails
SIGN UP for our Today's Gift email service. They're our daily gift to you.
The Gifts of Imperfection, Rated #1 by The New York Times
Recovery Support App
We have an app for that — Our daily meditation books are available as apps for your smart phone. Learn more.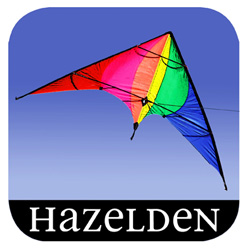 Inspirations from Hazelden is a free collection of daily messages to inspire you on your journey of recovery. Get it now.
Get recovery support anywhere, anytime with the Mobile MORE Field Guide to Life iPhone app.
Daily inspiration • Sober Challenges • Progress Tracker • Community Support • Meeting Finder • Relapse Prevention