Monday, July 28, 2014
Thought for the Day

To continue the paraphrase of the psalm: "The judgments of the twelve steps are true and righteous altogether. More to be desired are they than whiskey, yea, than much fine whiskey, sweeter also than wine. Moreover, they warn alcoholics and in keeping of them there is great reward. Who can understand our alcoholism? Cleanse us from secret faults, Keep us from presumptuous resentments. Let them not have dominion over us. Then shall we be upright and free of the great transgression." Am I resolved that liquor will never again have dominion over me?

Meditation for the Day

God can be your shield. Then no problems of the world can harm you. Between you and all scorn and indignity from others is your trust in God, like a shining shield. Nothing can then have the power to spoil your inward peace. With this shield, you can attain this inward peace quickly, in your surroundings as well as in your heart. With this inward peace, you do not need to resent the person who troubles you. Instead, you can overcome the resentment in your own mind, which may have been aroused by that person.

Prayer for the Day

I pray that I may strive for inward peace. I pray that I may not be seriously upset, no matter what happens around me.
From Twenty-Four Hours a Day © 1975 by Hazelden Foundation. All rights reserved. No portion of this publication may be reproduced in any manner without the written permission of the publisher.
Twenty Four Hours a Day Hardcover (24 Hours) is available for purchase in our online bookstore.

Make Twenty-Four Hours a Day my default Thought for the Day Category.
Register for our free motivational emails
SIGN UP for our Today's Gift email service. They're our daily gift to you.
The Gifts of Imperfection, Rated #1 by The New York Times
Recovery Support App
We have an app for that — Our daily meditation books are available as apps for your smart phone. Learn more.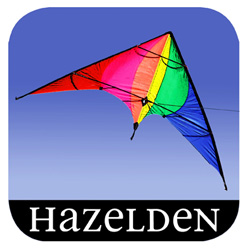 Inspirations from Hazelden is a free collection of daily messages to inspire you on your journey of recovery. Get it now.
Get recovery support anywhere, anytime with the Mobile MORE Field Guide to Life iPhone app.
Daily inspiration • Sober Challenges • Progress Tracker • Community Support • Meeting Finder • Relapse Prevention