Monday, April 21, 2014
Thought for the Day

After we've been in A.A. for a while, we find out that if we're going to stay sober, we have to be humble people. The men and women in A.A. who have achieved sobriety are all humble people. When I stop to think that but for the grace of God I might be drunk right now, I can't help feeling humble. Gratitude to God for His grace makes me humble. When I think of the kind of person I was not so long ago, when I think of the person I left behind me, I have nothing to be proud of. Am I grateful and humble?

Meditation for the Day

I must arise from the death of sin and selfishness and put on a new life of integrity. All the old sins and temptations must be laid in the grave and a new existence rise from the ashes. Yesterday is gone. All my sins are forgiven if I am honestly trying to do God's will today. Today is here, the time of resurrection and renewal. I must start now, today, to build a new life of complete faith and trust in God and a determination to do His will in all things.

Prayer for the Day

I pray that I may share in making the world a better place to live in. I pray that I may do what I can to bring goodness a little nearer to the earth.
From Twenty-Four Hours a Day © 1975 by Hazelden Foundation. All rights reserved. No portion of this publication may be reproduced in any manner without the written permission of the publisher.
Twenty Four Hours a Day Hardcover (24 Hours) is available for purchase in our online bookstore.

Make Twenty-Four Hours a Day my default Thought for the Day Category.
Register for our free motivational emails
SIGN UP for our Today's Gift email service. They're our daily gift to you.
The Gifts of Imperfection, Rated #1 by The New York Times
Recovery Support App
We have an app for that — Our daily meditation books are available as apps for your smart phone. Learn more.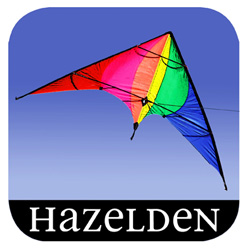 Inspirations from Hazelden is a free collection of daily messages to inspire you on your journey of recovery. Get it now.
Get recovery support anywhere, anytime with the Mobile MORE Field Guide to Life iPhone app.
Daily inspiration • Sober Challenges • Progress Tracker • Community Support • Meeting Finder • Relapse Prevention