Friday, July 31, 2015
Thought for the Day

This leaves only one day-today. Anyone can fight the battles of just one day. It is only when you and I add the burden of those two awful eternities, yesterday and tomorrow that we break down. It is not the experience of today that drives us mad. It is the remorse or bitterness for something, which happened yesterday, or the dread of what tomorrow may bring. Let us therefore do our best to live but one day at a time. Am I living one day at a time?

Meditation for the Day

Give God the gift of a thankful heart. Try to see causes of thankfulness in your everyday life. When life seems hard and troubles crowd, then look for some reasons for thankfulness. There is nearly always something you can be thankful for. The offering of thanksgiving is indeed a sweet incense going up to God throughout a busy day. Seek diligently for something to be glad and thankful about. You will acquire in time the habit of being constantly grateful to God for all His blessings. Each new day some new cause for joy and gratitude will spring to your mind and you will thank God sincerely.

Prayer for the Day

I pray for a truly thankful heart. I pray that I may be constantly reminded of causes for sincere gratitude.
From Twenty-Four Hours a Day © 1975 by Hazelden Foundation. All rights reserved. No portion of this publication may be reproduced in any manner without the written permission of the publisher.
Twenty Four Hours a Day Hardcover (24 Hours) is available for purchase in our online bookstore.

Make Twenty-Four Hours a Day my default Thought for the Day Category.
THOUGHT FOR THE DAY READINGS ARE MOVING!
Check them out on our new website at
www.hazeldenbettyford.org
And then bookmark the site so you won't miss a day!
Recovery Support App
We have an app for that — Our daily meditation books are available as apps for your smart phone. Learn more.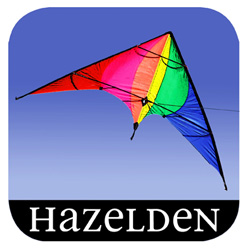 Inspirations from Hazelden is a free collection of daily messages to inspire you on your journey of recovery. Get it now.
Get recovery support anywhere, anytime with the Mobile MORE Field Guide to Life iPhone app.
Daily inspiration • Sober Challenges • Progress Tracker • Community Support • Meeting Finder • Relapse Prevention