Wednesday, April 1, 2015
Thought for the Day

Since I've been in A.A., have I made a start towards becoming more honest? Do I no longer have to lie to my husband or wife? Do I try to have meals on time, and do I try to earn what I make at work? Am I trying to be honest? Have I faced myself as I really am and have I admitted to myself that I'm no good by myself, but have to rely on God to help me do the right thing? Am I beginning to find out what it means to be alive and to face the world honestly and without fear?

Meditation for the Day

God is all around us. His spirit pervades the universe. And yet we often do not let His spirit in. We try to get along without His help and we make a mess of our lives. We can do nothing of any value without God's help. All our human relationships depend on this. When we let God's spirit rule our lives, we learn how to get along with others and how to help them.

Prayer for the Day

I pray that I may let God run my life. I pray that I will never again make a mess of my life through trying to run it myself.
From Twenty-Four Hours a Day © 1975 by Hazelden Foundation. All rights reserved. No portion of this publication may be reproduced in any manner without the written permission of the publisher.
Twenty Four Hours a Day Hardcover (24 Hours) is available for purchase in our online bookstore.

Make Twenty-Four Hours a Day my default Thought for the Day Category.
THOUGHT FOR THE DAY READINGS ARE MOVING!
Check them out on our new website at
www.hazeldenbettyford.org
And then bookmark the site so you won't miss a day!
Recovery Support App
We have an app for that — Our daily meditation books are available as apps for your smart phone. Learn more.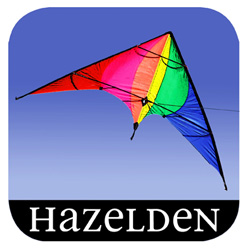 Inspirations from Hazelden is a free collection of daily messages to inspire you on your journey of recovery. Get it now.
Get recovery support anywhere, anytime with the Mobile MORE Field Guide to Life iPhone app.
Daily inspiration • Sober Challenges • Progress Tracker • Community Support • Meeting Finder • Relapse Prevention