Sunday, February 1, 2015
Thought for the Day

When we think about having a drink, we're thinking of the kick we get out of drinking, the pleasure, the escape from boredom, the feeling of self-importance, and the companionship of other drinkers. What we don't think of is the letdown, the hang over, the remorse, the waste of money, and the facing of another day. In other words, when we think about that first drink, we're thinking of all the assets of drinking and none of the liabilities. What has drinking really got that we haven't got in A.A.? Do I believe that the liabilities of drinking outweigh the assets?

Meditation for the Day

I will start a new life each day. I will put the old mistakes away and start anew each day. God always offers me a fresh start. I will not be burdened or anxious. If God's forgiveness were only for the righteous and those who had not sinned, where would be its need? I believe that God forgives us all of our sins; if we are honestly trying to live today the way He wants us to live. God forgives us much and we should be very grateful.

Prayer for the Day

I pray that my life may not be spoiled by worry and fear and selfishness. I pray that I may have a glad, thankful, and humble heart.
From Twenty-Four Hours a Day © 1975 by Hazelden Foundation. All rights reserved. No portion of this publication may be reproduced in any manner without the written permission of the publisher.
Twenty Four Hours a Day Hardcover (24 Hours) is available for purchase in our online bookstore.

Make Twenty-Four Hours a Day my default Thought for the Day Category.
Register for our free motivational emails
SIGN UP for our Today's Gift email service. They're our daily gift to you.
Hazelden Mobile App Wins White House Award
Recovery Support App
We have an app for that — Our daily meditation books are available as apps for your smart phone. Learn more.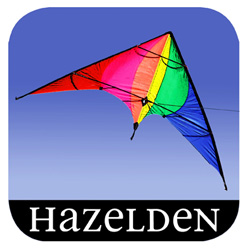 Inspirations from Hazelden is a free collection of daily messages to inspire you on your journey of recovery. Get it now.
Get recovery support anywhere, anytime with the Mobile MORE Field Guide to Life iPhone app.
Daily inspiration • Sober Challenges • Progress Tracker • Community Support • Meeting Finder • Relapse Prevention