Saturday, April 25, 2015
Thought for the Day

I don't believe that A.A. works because I read it in a book or because I hear people say so. I believe it because I see people getting sober and staying sober. An actual demonstration is what convinces me. When I see the change in people, I can't help believing that A.A. works. We could listen to talk about A.A. all day and still not believe it, but when we see it work, we have to believe it. Seeing is believing. Do I see A.A. work every day?

Meditation for the Day

Try saying: "God bless her (or him)" of anyone who is in disharmony with you. Also say it of those who are in trouble through their own fault. Say it, willing that showers of blessings may fall upon them. Let God do the blessing. Leave to God the necessary correcting or disciplining. You should only desire blessing for them. Leave God's work to God. Occupy yourself with the task that He gives you to do. God's blessing will also break down all your own difficulties and build up all your successes.

Prayer for the Day

I pray that I may use God's goodness so that it will be a blessing to others. I pray that I may accept God's blessing so that I will have harmony, beauty, joy, and happiness.
From Twenty-Four Hours a Day © 1975 by Hazelden Foundation. All rights reserved. No portion of this publication may be reproduced in any manner without the written permission of the publisher.
Twenty Four Hours a Day Hardcover (24 Hours) is available for purchase in our online bookstore.

Make Twenty-Four Hours a Day my default Thought for the Day Category.
THOUGHT FOR THE DAY READINGS ARE MOVING!
Check them out on our new website at
www.hazeldenbettyford.org
And then bookmark the site so you won't miss a day!
Recovery Support App
We have an app for that — Our daily meditation books are available as apps for your smart phone. Learn more.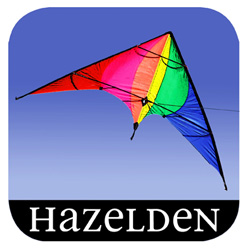 Inspirations from Hazelden is a free collection of daily messages to inspire you on your journey of recovery. Get it now.
Get recovery support anywhere, anytime with the Mobile MORE Field Guide to Life iPhone app.
Daily inspiration • Sober Challenges • Progress Tracker • Community Support • Meeting Finder • Relapse Prevention