Sunday, December 21, 2014
Thought for the Day

Have I ceased being inwardly defeated, at war with myself? Have I given myself freely to A.A. and to the Higher Power? Have I got over being sick inside? Am I still wandering mentally or am I "on the beam"? I can face anything if I am sure I am on the way. When I am sure, I should bet my life on A.A. I have learned how the program works. Now will I follow it with all I have, with all I can give, with all my might, with all my life? Am I going to let A.A. principles guide the rest of my life?

Meditation for the Day

In this time of quiet meditation, follow the pressure of the Lord's leading. In all decisions to be made today, yield to the gentle pressure of your conscience. Stay or go as that pressure indicates. Take the events of today as part of God's planning and ordering. He may lead you to a right decision. Wait quietly until you have an inner urge, a leading, a feeling that a thing is right, a pressure on your will by the spirit of God.

Prayer for the Day

I pray that today I may try to follow the inner pressure of God's leading. I pray that I may try to follow my conscience and do what seems right today.
From Twenty-Four Hours a Day © 1975 by Hazelden Foundation. All rights reserved. No portion of this publication may be reproduced in any manner without the written permission of the publisher.
Twenty Four Hours a Day Hardcover (24 Hours) is available for purchase in our online bookstore.

Make Twenty-Four Hours a Day my default Thought for the Day Category.
Register for our free motivational emails
SIGN UP for our Today's Gift email service. They're our daily gift to you.
Hazelden Mobile App Wins White House Award
Recovery Support App
We have an app for that — Our daily meditation books are available as apps for your smart phone. Learn more.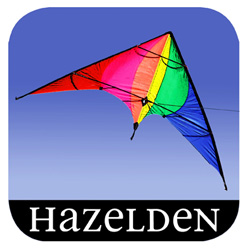 Inspirations from Hazelden is a free collection of daily messages to inspire you on your journey of recovery. Get it now.
Get recovery support anywhere, anytime with the Mobile MORE Field Guide to Life iPhone app.
Daily inspiration • Sober Challenges • Progress Tracker • Community Support • Meeting Finder • Relapse Prevention