Mark S. Komrad, MD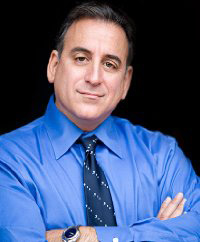 Mark S. Komrad, MD, is an award-winning [Mental Health Professional of the Year Award from NAMI Baltimore] psychiatrist on the teaching staff of Johns Hopkins, as well as the director of clinical ethics at the prestigious Baltimore-based Sheppard Pratt hospital, where he teaches psychiatric residents. Dr. Komrad has over 25 years of experience providing treatment as well as consulting those struggling to convince a reluctant loved one to get professional help. He appears regularly on public radio, television and has had numerous articles and columns published in professional journals, newspapers, and on mental health websites.

Dr. Komrad lives in Towson, Maryland.



Books:

You Need Help!
A Step-by-Step Plan to Convince a Loved One to Get Counseling
Softcover, 280 pp.