Omar Manejwala, M.D.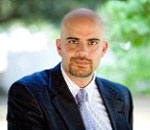 Omar Manejwala, M.D., is the senior vice president and chief medical officer of Catasys in Los Angeles, California, and is the former medical director at Hazelden Foundation. Dr. Manejwala is a transformative public speaker and appears frequently in the national media to address the topic of addiction.

Online and Social Media:





Books:

Craving
Why We Can't Seem to Get Enough
Softcover, 216 pp.