Jennifer Matesa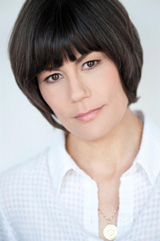 Jennifer Matesa, a seasoned health writer, authors the award-winning blog Guinevere Gets Sober and contributes regularly to TheFix.com. Her books include The Recovering Body: Practices to Foster Physical Healing from Addiction, Navel-Gazing: The Days and Nights of a Mother in the Making and Knowing Stephanie. In 2013 she became a fellow of the U.S. Substance Abuse and Mental Health Services Administration.

Jennifer lives in Pittsburgh, Pennsylvania.

Author Home Page: http://jennifermatesa.com/



Books:

The Recovering Body
Physical and Spiritual Fitness for Living Clean and Sober
Softcover, 200 pp.

Sex in Recovery
A Meeting Between the Covers
6x9, softbound, 220 pp.