Joseph Shrand, M.D.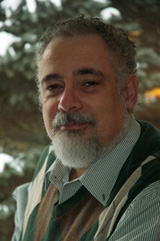 Joseph Shrand, MD, is an Instructor of Psychiatry at Harvard Medical School, and the Medical Director of CASTLE (Clean and Sober Teens Living Empowered), an intervention unit for at-risk teens, at High Point Treatment Center in Brockton, MA. Dr. Shrand is triple Board certified in adult psychiatry, child and adolescent psychiatry, and a diplomat of the American Board of Addiction Medicine.

Currently Dr. Shrand also teaches psychiatry residents-in-training as a member of the Brockton VA staff. He is the Medical Director of Road to Responsibility, a community based program that helps adults with significant developmental disability and serves on various Boards involved in national mental health issues as well as global fair-trade concerns.

Dr. Shrand helped design the Independence Academy, the first sober high school on the South Shore of Massachusetts, and currently sits on the Steering Committee. He routinely gives lectures on Theory of Mind and its application to re-conceptualize the behaviors of patients.

Among colleagues and staff, he is affectionately called "Doctor Joe," as he was "Joe" in the original children's cast of the PBS series ZOOM.



Author Home Page: http://www.drshrand.com



Books:

The Fear Reflex
Five Ways to Overcome It and Trust Your Imperfect Self
Softcover, 200 pp.

Do You Really Get Me?
Finding Value in Yourself And Others through Empathy and Connection
Softcover, 200 pp.