Patricia L. Owen, Ph.D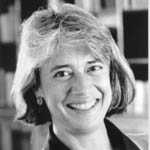 Patricia L. Owen, Ph.D., former director of the Butler Center for Research at the Hazelden Foundation. She holds her doctoral and master's degrees in adult clinical psychology and a M.H.A. degree in health care administration from the University of Minnesota. Dr. Owen has published numerous articles on chemical dependency and has given presentations at many national conferences.

Books:

Understanding Suicide and Addiction Pamphlet
Part of Hazelden's Co-Occurring Disorders Series
Pamphlet, 56 pp.