Jean Illsley Clarke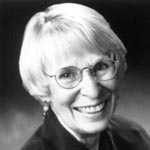 Jean Illsley Clarke recently authored two books, Connections: The Threads That Strengthen Families and Time-In: When Time-Out Doesn't Work, which received a Parent's Choice Award. She is a parent educator and a trainer of parent educators. She holds a Master of Arts degree in Human Development and was awarded an honorary Doctor of Human Services by Sierra University. She is a teaching and supervising member of the International Transactional Analysis Association and a Nationally Certified Family Life Educator. Last year she was named Distinguished Alumna of the Year by the College of Human Ecology at the University of Minnesota.

Books:

Growing Up Again Second Edition
Parenting Ourselves, Parenting Our Children
Paperback, 336 pp.