Guy Kettelhack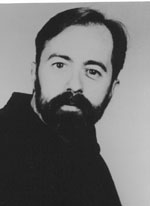 Guy Kettelhack is an analyst-in-training at the Boston and New York Centers for Modern Psychoanalytic Studies. He has written seven books on recovery. He lives in New York City.

Books:

Third Year Sobriety
Finding Out Who You Really Are
Paperback, 144 pp.

Sobriety Set of 3 books
Collection of First Three Years
Collection of three books

First Year Sobriety
When All That Changes Is Everything
Paperback, 152 pp.

Second Year Sobriety
Getting Comfortable Now That Everything Is Different
Paperback, 152 pp.