Drew Pinsky, M.D.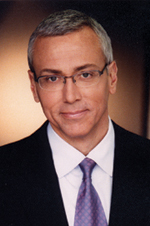 Drew Pinsky, M.D., author of the best-selling book Cracked: Putting Lives Together Again, is program medical director of chemical dependency services at Las Encinas Hospital in Pasadena, California.

Dr. Pinsky is co-host of the nationally syndicated radio show "Loveline," and the long-running MTV program of the same name. He is also well known for his work as a correspondent for ABC news, Good Morning America, and as a regular contributor for CNN.



Books:

When Painkillers Become Dangerous
What Everyone Needs to Know About OxyContin and other Prescription Drugs
Softcover, 192 pp.