Arnold M. Washton, Ph.D.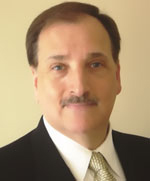 Addiction Psychologist -- Founder & Director of Recovery Options
Addiction psychologist specializing in the treatment of alcohol and drug addiction problems since 1975.
Founder and Director of Recovery Options
Clinical Director of The Retreat at Princeton, an inpatient addiction treatment program of Princeton House Behavioral Health, a unit of Princeton HealthCare System
Affiliated with The University Medical Center at Princeton in New Jersey.
Over the course of his extensive professional career in the addiction field spanning over three decades, Dr. Washton has:
served as director of several nationally-known substance abuse treatment and research programs
served as a substance abuse consultant to professional sports, government agencies both foreign and domestic, media organizations, multinational corporations; the United States Food and Drug Administration, and subcommittees of the United States Senate, the United States House of Representatives, and the New York State Senate.
served as Clinical Professor of Psychiatry at both New York Medical College and New York University School of Medicine.
He is a former recipient of research grants from the National Institute on Drug Abuse and major pharmaceutical companies, and a postdoctoral fellowship grant from the National Institute of Mental Health.

Dr. Washton is licensed to practice psychology in both New York (Lic No. 006178) and New Jersey (Lic No. 35S100357400) and holds National Proficiency Certification in the Diagnosis and Treatment of Psychoactive Substance Use Disorders from the American Psychological Association, College of Professional Psychology.

Dr. Washton is the author of numerous books and articles on addiction and its treatment.

Author Home Page: http://www.recoveryoptions.us



Books:

Quitting Cocaine Revised
Your Personal Recovery Plan
Workbook 64 pp.