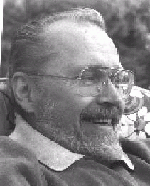 In 1977, at the age of 35, Barry Longyear decided that, although he enjoyed being a printer, he hated customers. He then sold his printing company and went into writing full time, somewhat neglecting two areas: figuring out what to write, and figuring out how to write. He calls this the kamikaze school of career selection. Through an admittedly fortunate series of circumstances, he learned what he needed to learn and made his first sale, the short story The Tryouts, to Isaac Asimov's Science Fiction Magazine the next year. Following that he sold numerous short works, with stories appearing in Analog, Amazing, Omni, Alfred Hitchcock's Mystery Magazine, Twilight Zone, and non fiction pieces in Writer's Digest. His stories include the award winning novella Enemy Mine, later made into a major motion picture by 20th Century Fox.

In his first year of publication he sold his first three books, Manifest Destiny, Circus World, and City of Baraboo and a year later became the first writer to be awarded the Nebula Award, Hugo Award, and John W. Campbell Award for best new writer in the same year. In that same period he published his acclaimed how-to on writing, Science Fiction Writer's Workshop-I, as well as the sequel to Enemy Mine, The Tomorrow Testament, and the third work of his Circus World series, Elephant Song.

In December of 1981 he entered St. Mary's Rehabilitation Center in Minneapolis for treatment for addiction to alcohol and prescription drugs. This formed the basis for his novel, Saint Mary Blue, the story of a group of patients undergoing treatment at St. Mary's researched, as Barry says, "the hard way." He is very open about his recovery, and is always eager to share with anyone else who is doing it one day at a time, or cares to give it a try.

Since treatment he has published Sea of Glass, Naked Came the Robot, The God Box, Infinity Hold, The Homecoming, It Came From Schenectady, and his two Alien Nation novels from Pocket, The Change and Slag Like Me.

He has recently completed The Last Enemy, the third work in his acclaimed Enemy Mine series. White Wolf will be releasing a greatly expanded version of Enemy Mine, The Author's Cut, along with selections from the Drac bible, The Talman, a Drac Berlitz for travelers, and two essays: "On Alien Languages," in which he relates how not to make one up, and "Run Drac Run," the never before told tale of the writings of the Enemy series, including the making of the motion picture, Enemy Mine.

Barry was born May 12, 1942 in Harrisburg, Pennsylvania, and currently resides in New Sharon, Maine with his lovely wife Jean and a used dog. His hobbies include wood carving, computer games, sailing, and especially downhill skiing, for which he will immediately drop whatever else it is that he is doing.

"I believe that every imaginable universe exists somewhere in the cosmos, at least while I am researching and writing a story. One of my tasks is to be as true to that universe as possible, which for me involves going to wherever/whenever, living and wandering there for a time, then reporting what I have experienced. The things that I report are those messages, ideas, and tales that alter my mind such that my view of the universe and my place in it becomes changed, bent, even twisted. It is my endeavor to take these matters and warp the reader's mind as well. Brain damage is not my quest, however. It is only a side effect. My true mission is to go to strange and wonderful places, both dark and humorous, to pursue and grasp important truths about myself, life, and the universe that for some reason are much more understandable in science fiction than they are in the here and now. It's also fun."

Author Home Page: http://www.barrylongyear.net

Author email: barrylongyear@hciwireless.net



Books:

Yesterday's Tomorrow
Raw Stories of Hard-Fought Recovery
Paperback, 384 pp.