William Alexander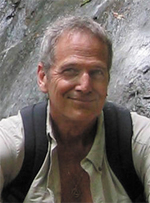 William Alexander is a self-described "free-lance storyteller" who leads sobriety workshops at such venues as Union Theological Seminary, the Esalen Institute, and Hazelden Foundation. He has lived and travelled throughout the U.S. and Central America.

Alexander stopped drinking and using drugs in 1984 and has since been working to move from what he refers to as a "deeply self-centered" life to an "other-centered" life. He is an Episcopalian with a Buddhist spiritual practice. He recounted his recovery story in the classic book, Cool Water, and his story of living the sober life in Still Waters. Alexander wrote Hi, I'm Bill and I'm Old when, after 23 years of sober living, he found himself "romancing the drink" in a reverie. He writes, "I saw, quickly enough, that the only way to move into a useful elder life was to completely re-vision my life, based in whatever wisdom and experience I had gained over all those years of living what I call 'radical sobriety.'"




Books:

eBook Hi I'm Bill and I'm Old
Reinventing My Sobriety for the Long Haul
200 pp.