Janet Woititz, Ed.D.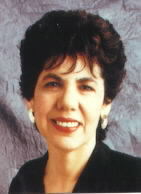 Janet G. Woititz, Ed.D., was the founder and president of the Institute for Counseling and Training in West Caldwell, New Jersey, which specializes in working with dysfunctional families and individuals. She was an internationally recognized speaker and trainer. Author of the best-selling Struggle For Intimacy, she also wrote Marriage On The Rocks, Self-Sabotage Syndrome: Healing Your Sexual Self Home Away From Home and Lifeskills For Adult Children. Her books are available on audio tape. Dr. Woititz passed away in 1994.

Books:

Adult Children of Alcoholics
Softcover, 128 pages

Unwelcome Inheritance
Break Your Family's Cycle of Addictive Behaviors
Softcover, 160 pp.