Shelly Marshall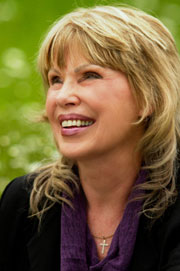 Shelly Marshall has dedicated her entire life to working with young addicts. Her books Day by Day and Young, Sober, & Free are recovery classics. Her research in adolescent recovery has been published in five international journals making her world-recognized in the addiction's field. In addition to teaching counselor's how to work with young people in recovery, Ms. Marshall is the Russian Charity NAN (No to Alcohol and Drug Addiction) Foundation's representative to the United Nations. She is currently working on a first response manual for parents who need answers, not accusations, on meeting their child's drug crisis.

Author Home Page: http://www.day-by-day.org

Books:

Young Sober and Free Second Edition
Experience, Strength, and Hope for Young Adults
Softcover, 168 pp.