Fawn Fitter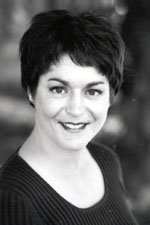 Fawn Fitter has written about careers and workplace issues, as well as many other topics, for dozens of publications ranging from Computerworld to Cosmopolitan. After a bout of major depression left her unable to work for several months, she discovered that many people were, like her, struggling with concerns about how to integrate the illness into their working lives. That experience inspired her to write Working in the Dark.

A freelance writer for more than a decade, Fawn is an active member of both the American Society of Journalists and Authors and the National Writers Union. She is a former newspaper reporter and has a B.S. in journalism from Boston University.

She lives and works in San Francisco.

Interviews and media requests: authors@workinginthedark.com.



Books:

Working in the Dark
Keeping Your Job While Dealing with Depression
Softcover, 168 pp.