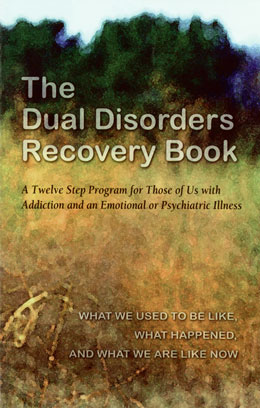 The Dual Disorders Recovery Book
A Twelve Step Program for Those of Us with Addiction and an Emotional or Psychiatric Illness
Softcover, 254 pp.
Item:
1500
Price:
$15.95 Each
Online Price:
$14.35 Each
Show Less >>
This compelling book
The Dual Disorders Recovery Book
, written for those of us with an addiction and a psychiatric illness, provides a source of information and support throughout our recovery. Personal stories offer experience, strength, and hope as well as expert advice. The book offers information on how Steps 1-5 apply specifically to us. An appendix includes a "Blueprint for Recovery," the meeting format of Dual Recovery Anonymous, and self-help resources. Also available as an E-book – available to purchase from your favorite e-book retailer.
Item:
1500
ISBN-13:
9780894868498
Publisher:
Hazelden
Published Year:
1993
Related Items
Available Formats & Editions
Format
Language
Price
Online Price
eBook
English

People who bought this also bought