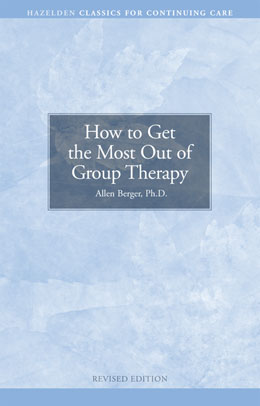 How to Get the Most Out of Group Therapy
Classics for Continuing Care
Pamphlet
Item:
2908
Author:
Allen Berger, Ph.D.
Show Less >>
What happens in group and how do group meetings help members acquire recovery skills?
How to Get the Most Out of Group Therapy
by Allen Berger will help clients in treatment, continuing care, or Twelve Step groups. This informative pamphlet is part of the Hazelden Classics for Continuing Care Series.
Item:
2908
ISBN-13:
9781592854073
Publisher:
Hazelden
Published Year:
2007
Related Items
Available Formats & Editions
Format
Language
Price
Online Price
Package
English
$39.50
$29.95
Add to Cart

People who bought this also bought