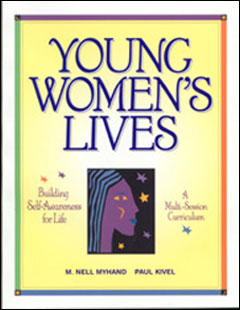 Young Women's Lives Facilitator's Guide
Building Self-Awareness for Life
Facilitator's Guide, 176 pp.
Item:
5424
Author:
M. Nell Myhand
Author:
Paul Kivel
Price:
$79.95 Each
Online Price:
$39.95 Each
Show Less >>
Young Women's Lives Facilitator's Guide
includes 21 multi-faceted sessions. Each session includes objectives, an agenda, a description of each exercise, further suggestions for the facilitators, and a guide to the use of the handouts (sold separately).
This Facilitator's Guide is part of the Young Women's Lives Curriculum that helps young women face problems, identify personal strengths, and locate supportive resources.

Item:
5424
ISBN-13:
9781616493714
Publisher:
Hazelden
Published Year:
1998